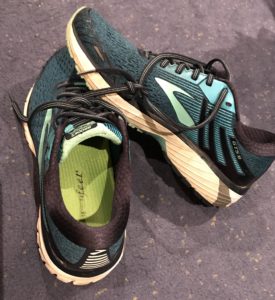 Tomorrow I'm heading to Bocas del Toro, Panama. It's mostly a work trip, but I'm counting it as vacation too! I will be gone for 7 days and 7 nights. This fabulous, exciting trip is happening smack dab in the middle of my 14 week Sprint distance triathlon training program. In fact, I will be away from my home for Week 8 of my training.
WHAT TO DO?
Has this ever happened to you? If not a vacation, maybe your out-of-town family comes to visit, or you decide to go on a week long retreat to learn something new. In any case, your regular routine is dramatically interrupted. And you wonder, "What am I going to do now?"
Step 1, remind yourself that life happens. This interruption is okay. Take a deep breathe and calm yourself down.
Step 2, consider if you know about this interruption in advance.
If you do, see if you can review your training protocol and make adjustments.
That's what I'm doing in regards to this exciting Panama trip. I reviewed the work out plan for Week 8 in my training program, and I highlighted the priorities. I am very doubtful that I will have access to a bike, so I won't be able to do the one bike session scheduled. I don't know what the ocean swimming or pool swimming options will be, so I'm not sure I will be able to do the two swim workouts scheduled. I can do the yoga session and the run/walk sessions. Well, no I won't, I'm not bringing my run shoes. As you can see, I won't be doing much of the actual training that is scheduled.
It would be super easy to give up. Instead, I'm taking a deep breathe and thinking about what I CAN do!!! 100% I can walk! And likely I can walk A LOT! I've mentioned to my traveling companions that I want to prioritize walking and already I know that we have a few big hikes planned.
In addition, I can do hotel room workouts every day. I'm known for hotel room dancing if needed! Plus yoga and stretching are always great options.  As always when I travel, I will have my bands with me, which provide great in-a-pinch workout options!
In essence, the key thing to remember when you go on vacation or have family or friends come to town or otherwise you get derailed, is to non-stop remind yourself that YOU ARE WORTH IT. You and your health are worth prioritizing. In any given day, there can be and there is time for self care. Movement is life affirming and taking 30 to 60 minutes out of a 24 hour day for moving your beautiful body is allowed.
On that note, I'm off to get a good night of sleep before the plane takes off!
See you soon!