Have you discovered the magic of LinkedIn?
If not, you are in the right place! I am a huge fan of LinkedIn, and I would love nothing more than to to help you figure out how to make LinkedIn work for you.
The first thing we'll do together is look over what you have on your profile so far. Then I will ask you some questions about what you're looking for in terms of your career. You will soon discover that LinkedIn is a fantastic, powerful social networking tool for EVERYONE, not just for those who are currently looking for employment.
I will then give you guidance on the next steps to take to make your profile sing. We will do many of the updates to your profile side by side, as we meet. By the time our session is over, I guarantee you will have gained new insight into the magic and power of LinkedIn.
---
Action Steps for LinkedIn Magic Success
Step #1: Purchase a session with me, Mari Ruddy, by clicking on the button below to securely pay through PayPal. (You can pay with a credit card! It's super easy!)
$225.00Add to cart
Step #2: Expect to hear from me within 24 hours after you make your purchase, to arrange a one and a half hour Zoom meeting to be held within the next two to three weeks.
Step #3: Enjoy the benefits of a powerful LinkedIn profile that reflects your strengths and authentic self!
---
Testimonials
What several recent clients had to say about working with me on their LinkedIn profiles:
I just accepted a new job and I had to thank Mari for her help with my LinkedIn profile and her continuous support. Mari played a huge role in my job search and my understanding of how to self-market. I appreciate Mari, her positive energy and all of her timely assistance. I highly recommend you hire her. She will help you! Rob Theisen

I found my time with Mari very helpful. I got more out of my hour and half with Mari learning about how LinkedIn works than I did in six months of working with a career coach. Mari offered me specific and concrete strategies and many resources. Also, she was a joy to work with, and answered some questions I had about how to talk about my work. I highly recommend working with Mari. Mary Gaasch
I was so invigorated after working with Mari on my LinkedIn profile. She is literally a treasure trove of LinkedIn Magic! Mari and I worked together online since I'm not local. Setting up the appointment was super easy, as was working online. She has lots of customized suggestions for how to easily improve your LinkedIn presence. Consider working with Mari, you will not be disappointed! – Margaret Quinnette

"I am so blessed to have met Mari and had the opportunity to learn about LinkedIn from her. With a message of empowerment, Mari's energy is positively inspiring. I felt so invigorated to get online and follow the steps that Mari gave me. Within a few short days, results came. My self image was not good and I am inherently shy, but I gained a confidence from Mari I never had before. I didn't even think I was worthy to apply at a fast food restaurant. I applied for jobs I never imagined I could qualify for, and I got responses and interviews. And, after not too long, I got my dream job! There are not enough words for me to share with you how invaluable Mari has been for me, but I promise if you ever have the opportunity to work with her or receive her advice, you will be the better for it." – Christin Davies
"I learned of Mari´s LinkedIn expertise at a Lean In conference in Minneapolis, MN. When I later realized that LinkedIn could be a powerful tool for exploring my career opportunities, I contacted Mari to help me get started. Wow! Was I impressed! In a very efficient, fun-filled 2 hour session, my profile came to life. When we were done, I felt excited about my career and the talents I bring to the table. Not only did Mari help me with LinkedIn, she helped me focus my career goals with confidence. By the end of the session, I was equipped with all the tools I needed to continue to build my profile and successfully network through LinkedIn. I am very pleased I took this step with Mari, it has opened a whole new world and made me excited about the road ahead." – Molly Martin, MD
"Mari Ruddy has an incredible gift as a speaker, coach, and all around motivator. Her enthusiasm for health and wellness is, well, infectious. With her desire to help people see a better version of themselves, coupled with a friendly, motivating delivery, Mari is the person you want in your corner. I have seen her speak on several occasions, and I have also been a coaching client of hers. In my experience, you won't find someone with more passion and genuine caring about your outcomes, whether they be personal or organizational. I can personally recommend Mari without reservation." – John Nangle
---
More About Mari Ruddy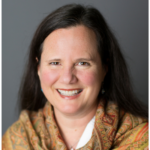 Mari Ruddy has coached more than 500 teachers and educators nationwide in project based learning, authentic assessment, internships and how to handle transitions. Along the way, she was a high school principal, a small business owner and she is the successful author of a book on how to ask questions. Mari is passionate about the positive use of social media as a way to better connect people with great ideas. These days Mari is writing her second book, which is about how to find your inner athlete in the face of advancing age, and health or weight challenges. Mari has survived breast cancer twice and she has lived with type 1 diabetes for more than 38 years. She is an endurance athlete, as being in her body, it turns out, is the safest place to be! You can find Mari on LinkedIn.
---
Sign Up Now for Your LinkedIn Profile Magic!
$225.00Add to cart