Tomorrow I'm doing my second bike ride this month for a beautiful charity. On June 1st, I rode my bike in the Tour de Cure Twin Cities, raising money for diabetes research and camps for kids with diabetes put on by the American Diabetes Association. The ride I'm doing tomorrow, June 22, is for The Angel Foundation, which is a Minnesota organization that supports people financially who are going through treatment for cancer.
No two ways about it, BOTH cancer and diabetes suck. It's just no fun to deal with either condition. And yes, it's a big drag that I have had to navigate both diseases. In fact, June 26th will be my 38th diaversary, the day I was diagnosed in 1981 as having type 1 diabetes.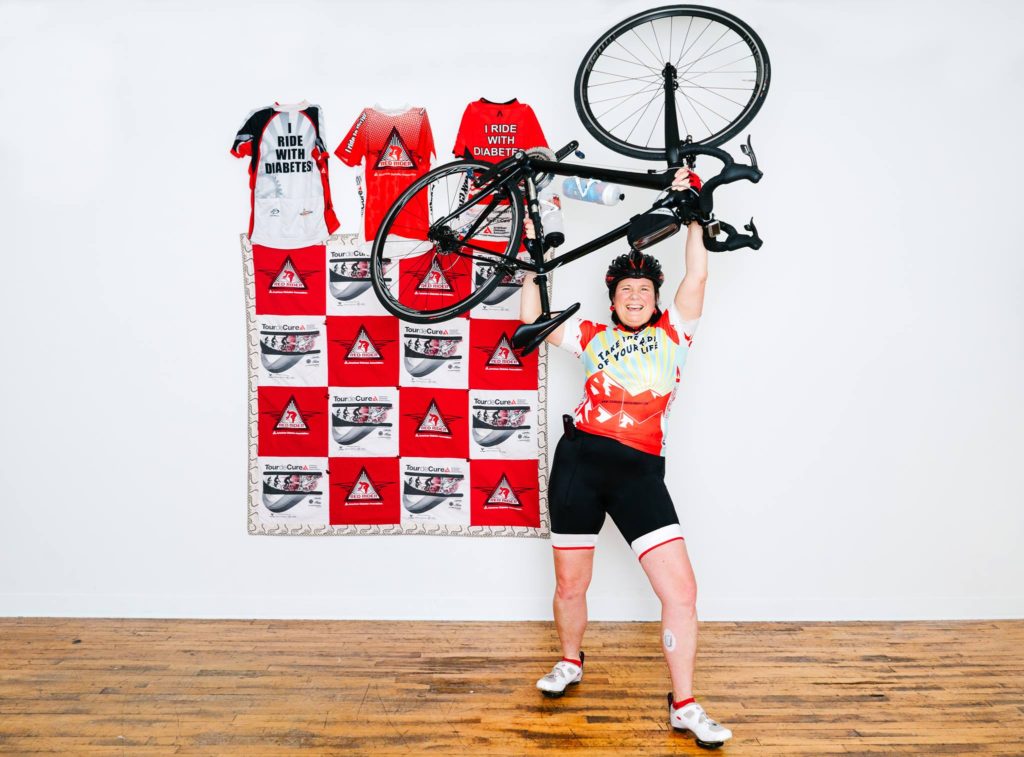 I do love riding my bike!! Biking reminds me of the joy of life. I love feeling the wind as I ride. I love how the tires roll on the pavement. I love seeing the trees and the fields and the birds as I ride. I love the feel of my legs spinning in perfect circles. Even the hills I love! Which is a good thing because the 40 miles I will ride tomorrow is full of rolling hills. Maybe it's a surprise, there indeed are rolling hills in Minnesota, the land of corn, wheat and soy fields!!
I'm wiped out from my move last Friday! Turns out big changes and shifts in our routines cause cognitive dissonance. And any big move disrupts routines!! As a result, I'm finding that these routine shifts have worn me out! I'm hoping my fitness comes into play tomorrow as I ride those 40 miles!
If you'd like to support my ride, I'd be incredibly grateful. I set the goal of hitting $500. That was before I moved! I'm not too far off from $500, which is the amount you need to get a super cool cycling jersey prize! So far I've raised $333. That means I only need $167 more! Here's the link!!! Please help!!!
Thanks and now I'm going to bed early so I'm ready to ride those 40 miles tomorrow!