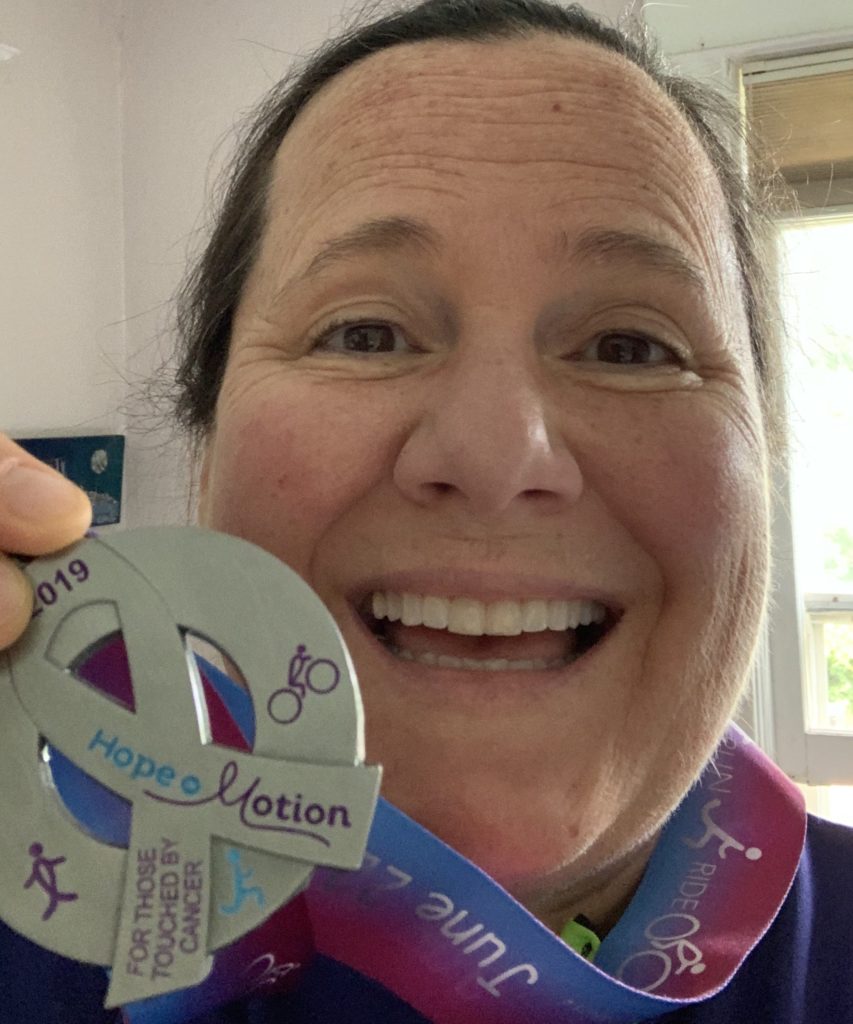 Happy End of June and happy joyful summer! I am slowly and surely recovering from the intensity of moving all my stuff from one house to another house. And I am pleased to report that I have now lived successfully with type 1 diabetes for 38 years. The day someone was diagnosed is "celebrated" by calling it the "diaversary." Fun play on the word anniversary. I was diagnosed at age 16 on June 26th, 1981. Seems like a million years ago and just yesterday. Go figure!
To commemorate the day, I saw a super smart diabetes educator, Laura Russell, at Minneapolis Endocrinology Clinic, who is helping me re-learn the best strategies for reviewing and learning from my continuous glucose monitor (cgm) data!! You'd think after wearing a cgm for almost 15 years, I'd be an expert. The thing is, staying fresh and up-to-date with technology for a non-techie requires constant review and learning and ACCOUNTABILITY! Luckily my insurance pays for me to see Laura.
Paul, fellow T1D in his Spam jersey!

The start of the ride!

I am a STarRS!!
I rode 49 miles on my bike last Saturday at the wonderful Hope in Motion bike/walk/run event. We raised over $80,000 for people going through cancer treatments. That feels SO good to do! I rode the entire 49 miles with my diabetes pal Paul Thorsgaard. We missed a turn, so instead of doing the designated 40 mile route, we got some extra miles. Luckily it was a super beautiful section of the Mississippi River! The ride wiped me out! The culmination of moving houses, not riding or running much, then riding 49 miles took a toll on my body. Thankfully I was able to take lots of naps the day of the ride and the day after. Naps are downright fantastic!
I made a video for you this week! To celebrate the end of June and launching into two months where my #1 focus is to FINISH my book proposal and submit it to Hay House on August 21st!!!!
Please, HOLD ME ACCOUNTABLE! It helps!