I like to practice what I preach. In other words, as you might have noticed, I'm making excellent progress on finishing my book. I'm sending it to my beta readers at the end of June. It will be the first time people, other than the two editors I've hired over the years, will read what I've put together as a full book. Confession: I'm both nervous and excited. This is a massive step forward.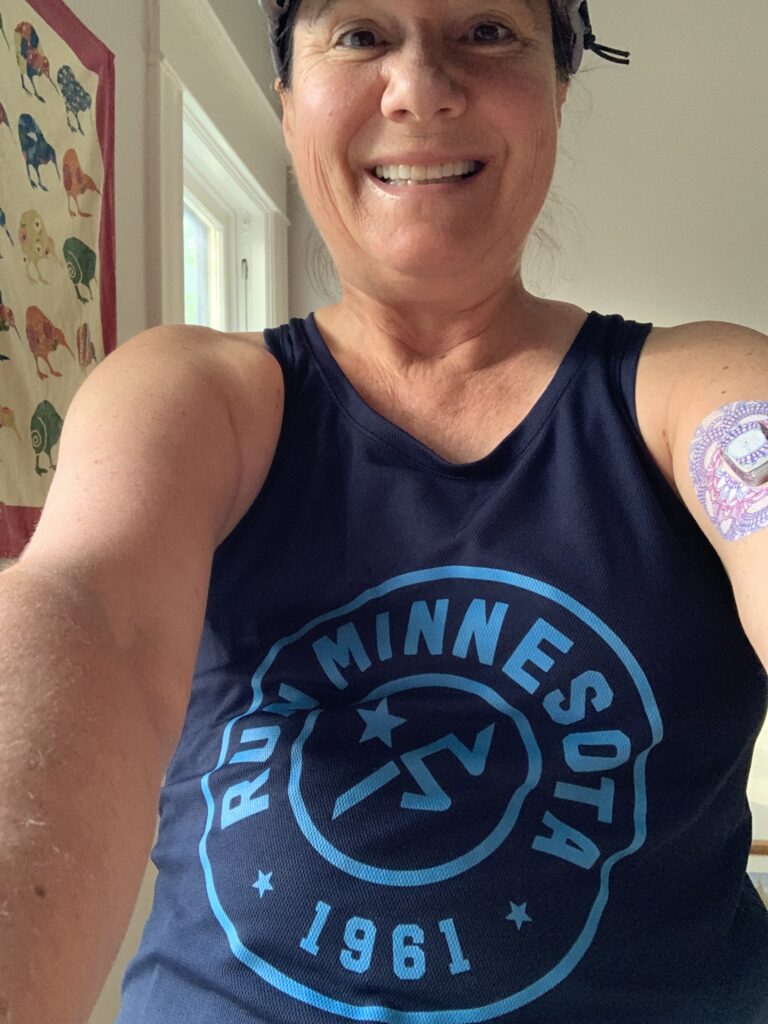 Race Plans
The last section of my book, the last of the five Resource sections, is all about Race Plans. Many of my athletic coaches over the years have told me, "Plan your race, and then on race day, race your plan." The logic of that makes perfect sense to me.
Strength affirmation
According to the no-cost High5 Test strengths test, I am a strategist and a focus expert. No surprise that in an effort to manage my life the week before one of my "A Race" events of 2022, I spent time developing and writing down my Race Plan for the Garry Bjorklund Half Marathon that is happening in Duluth tomorrow.
After all, I did spend 16 focused weeks training for this race with the awesome run organization, Run Minnesota. Every single week for 16 weeks, I ran at least three times, lifted weights twice a week, walked at least 10,000 steps on non-running days (thanks to my dog Sam who loves walking), and either swam or biked at least one day every week. I put in the time, now I want to make sure I spend the last week before the race preparing in an efficient, focused manner. No point in blowing things after all the good work I put in.
Coach guidance
My run coach, Head Coach of Run Minnesota, Coach Danny Docherty had this wise guidance in his email this week to all of us in the Run Minnesota Spring Training Program:
"Review your plan. When will you take nutrition and water? What do you want to think about at each 5k mark? What paces do you want to see on your watch? It doesn't have to be complicated but a few little things can make a big difference. Think of all the little things you have done to commit to this training and race. You have put in time, calories, driving, conversations, emails, thoughts and more into this training cycle. It all adds up and it's all there for a purpose. Always stay positive and be ready to adapt on the fly!"
Six days of focus
My Race Plan is for Sunday to Saturday morning, essentially it's 6.5 days of precise focus. My goal being to map out how I'm going to navigate life to be best prepared for this important-to-me race.
According to me, in my book, there are five components to a race plan. These five components intertwine, overlap and weave together. The harder I push myself physically in an athletic event, the fuzzier my thinking can get, this is due primarily to the intensity of the physical push, so having my plan written down makes a positive difference in my ability to manage my energy, my diabetes and my nutrition and hydration as the race progresses.
Reviewing the Race Plan the days, hours and even minutes before the race begins, helps my brain keep track of what I am doing and need to continue to do as the race progresses.
Here is my Race Plan. I mention the component, and then outline what I'm going to do to make that component a reality at this half marathon on June 18, 2022.
Component 1. Mindset
Meditation and Deep Breathing
All this week, I will meditate for at least 30 minutes right when I wake up each morning. This will help me keep my stress and anxiety in check. I am wearing a hair tie around my wrist and anytime I notice tension rising in my body, I will snap the hair tie. This is a reminder to breathe deeply and relax. My goal is to relax and enjoy all the work that I've done to get me here.
Mantras for the race
I am strong.
Smile, I love running.
Believe in this body. This body is strong. This body is capable.
Feel the strength in this body. This is mine. I've done the work. Own it.
Notice the trees. Notice the people. I belong.
Component 2. Pre-race
Sleep: I will be in bed by 8:30pm every night this week. All electronics are off by 8:30pm and asleep by 9pm. My goal is to get at least 8 hours of sleep every night, maybe even 9 hours.
Nutrition: This is a week of super clean eating. No gluten. Not one drop. No meat (this one isn't difficult!) Minimum dairy. (I do eat some cheese, but I'm cutting way back this week.) Make sure I'm getting enough calories and not overeating. It's all about balance!
As I do, I cooked on Sunday. My recipes this week are Atakilt Wat: Ethiopian Cabbage Potato Carrots with added tofu and Quinoa Chickpea Salad with Dill Dressing. For breakfast, I will have my regular chia pudding, which is nutritious and delicious with fresh berries. Thrown in for fun and extra veggies, I will have a few salad jars.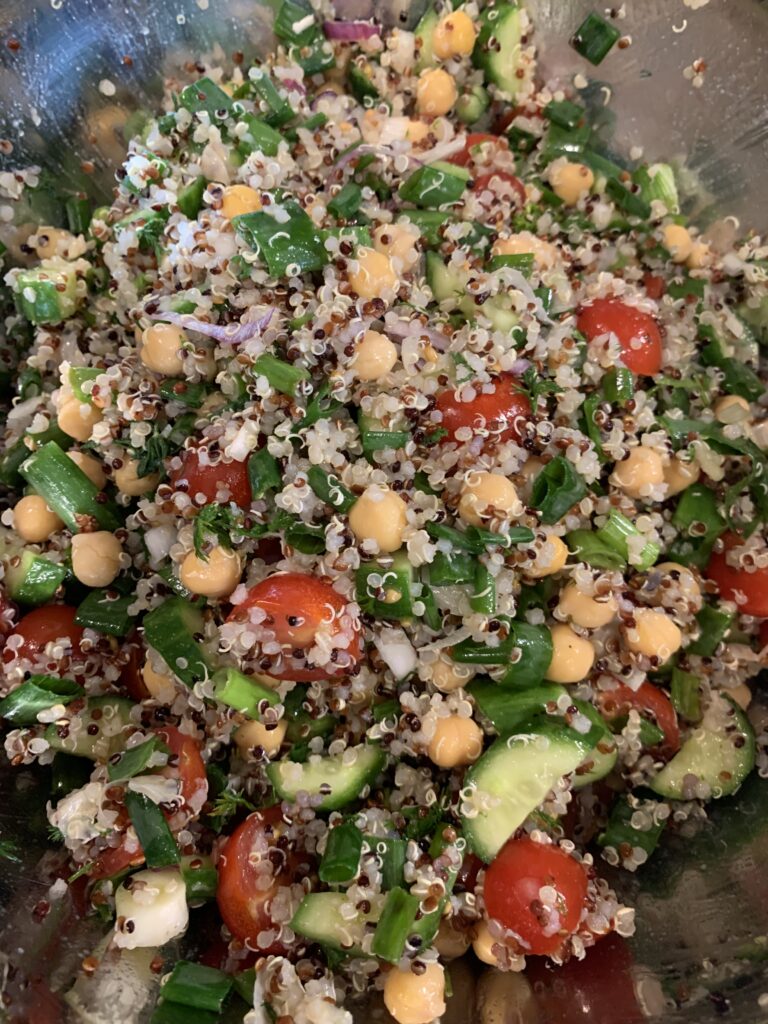 Hydration: The weather in Duluth for race morning, June 18th, looks pretty spectacular. That said, I tend to suffer when it's extra humid and hot. To be as ready as possible, I will make sure to drink enough water and electrolytes everyday this week. Nuun tablets are my friend.
Work plan: This week my work duties are light. I arranged my schedule so this would be the case. Minimal meetings. Minimal grading. Low stress. I'm taking both Thursday and Friday off. Thursday so I can focus on packing and mental prep. Friday so we can drive up to Duluth.
Training: I'm cutting out all weight lifting. I will do a bit of core work and some stretching. No barbells or kettlebells this week. I will run 4 miles on Tuesday and 2 miles on Friday morning before heading to Duluth. No swimming this week. I will do a bit of biking, about 12 miles commuting to and from a work celebration. And that's it. Reminding myself that tapering IS a good idea!
Therapies: Getting my body 100% in race mode is my goal. It might be a bit of overkill, but I'm willing to give it a try! On Monday, I have an acupuncture session. On Tuesday, I'm going in for a chiropractic session. Dr. Sadie helps my hips and neck be in alignment. On Wednesday, I will see my massage therapist. Sarah gets my feet, my calves and my quads ready for the race!
Diabetes: I made sure I had on a fresh continuous glucose monitor that is securely attached with a Type One Style sticker. Additionally, I put on a new insulin pump set on Thursday mid-day. That way at 6am when I start the race, I will have a good set working with plenty of insulin. To make 100% sure that I have my diabetes bases covered, on Friday I will put on an additional set, in case the one that's attached to the pump accidentally pulls or sweats off, I have a backup set ready to go.
Also related to diabetes, I will do my very best to keep my "time-in-range" at 80-85% for the whole week. That means keeping my blood sugar between 70 mg/dl and 180 mg/dl. With the goal of not having ANY low blood sugars on Thursday or Friday before the Saturday race. That way my liver and my muscles will be glycogen topped off!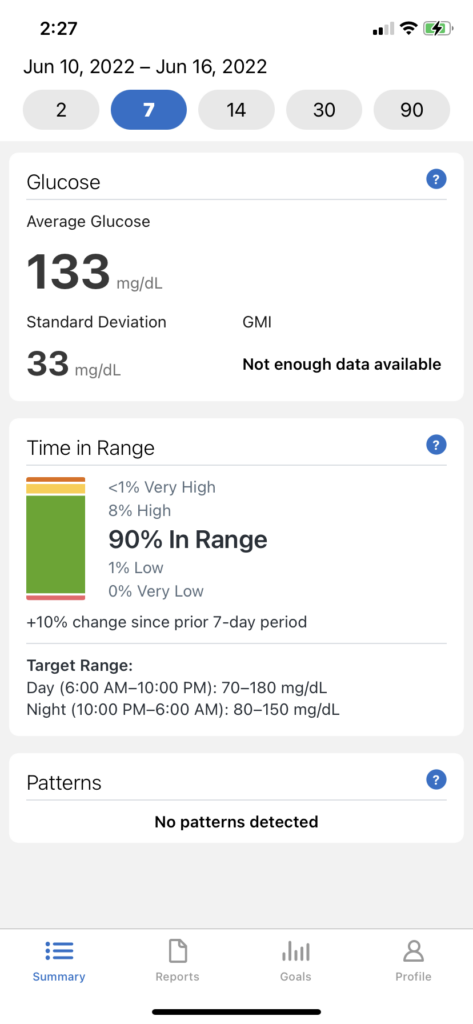 Day before the race: I will get up at 5am to meditate. Then eat my chia pudding breakfast. Sam and I will head out for a quick, easy, slow 2 mile run. Quick shower and put my already packed suitcase and cooler with food for the day in the car. By 8:45am I will be headed to pick up Nadine. I've got our lodging info printed out. We will meet up with Jenny and Brooke in Duluth.
Once we get settled at the UMD apartment where we will sleep for two nights, we will head to the Race Expo and survey the area. Jenny and Brooke are both spectating, so we'll make plans for meeting up.
Both Nadine and I will have our lunch and dinner items with us for the day before the race. After all, eating out means unknown preparation and ingredients. My goal is to keep my blood sugar above 90 mg/dl all day. And of course below 180 mg/dl. That requires that I know exactly what I'm putting in my body.
Lastly, I will get my Drop Bag ready for after the race and then of course, to bed early!
Component 3 – Gear
Run Gear
You may have noticed if you've been following me that I am a bit obsessed with lists. Nothing like a good list to feel a sense of control and readiness.
Here's my run gear list for this half marathon. Remember, Duluth weather can be very unpredictable. Very cold to very hot. It could pour rain. Gotta be ready with all the options.
Ear warmer
Poncho
Body glide for underarms
Neck cooling options
Run gloves
Visor and hat
Socks & shoes
Run bra & run underwear
Shorts – Senita flower shorts
Tank – Run Minnesota
T-shirt – long sleeve from Women Run The Cities
Blue compression sleeves for calves
Pink jacket
Neck gaiter
Flipbelt waist band
Nutrition: UCAN, gels, jelly beans, smarties
Water bottle, the side one to wear
Nuun tabs
Bug spray
Sunscreen
Clothes for after in bag: sandals, socks, another rain poncho, hat, ear warmers, another shirt, another pair of shorts, leggings, wash cloth in baggie, wipes of some kind, face mask, snacks, another pump set, phone charger option
Warm items I can wear early and then toss aside before starting: sweatshirt, neck gaiter, sweat pants.
Diabetes Gear
I like to have a clear diabetes list too. As I mentioned above. I will put on a fresh pump set on Thursday, two days before the race.
I will put on an extra pump set on Friday so that in the event my primary set falls off because I pull it off accidentally or it sweats off.
The Dexcom G6 I wear lasts for 10 days. I put on a new cgm on Monday, so race day will be day 5 of a 10 day set.
Component 4. Day of the race
The half marathon race starts at 6am. All of us runners MUST take the bus to the race start. The bus from UMD where my friends and I are sleeping Friday and Saturday nights leaves UMD at 4:30am. Nadine and I will get up a bit before 4am. I will do a 5 minute meditation. I will have all my clothes and food laid out ready to put on quickly and grab to leave. I will boil water to make my chia pudding that I will carry with me and eat on the bus. I will have a plastic spoon and the chia pudding is in a small plastic recyclable hard plastic ice cream container.
As we board the bus, we hand off our After Bags. Any warm clothing we have on we can drop at the race start. Goodwill will pick up all that we drop.
Race Goals
My goals for this race are as follows:
Have negative splits
Walk fast for 30 seconds every mile
Finish the race in 2 hours 40 – 45 minutes, that's an average pace of 12:30
Smile and have fun
Feel relaxed, calm and joyful
Pacing
Miles 1, 2, 3: 13 minute miles
Miles 4, 5, 6: 12:45 minute miles
Miles 7, 8: 12:30 minute miles
Miles 9, 10, 11: 12 minute miles
Mile 12 to the end: 11:30 minute miles
Nutrition
I will eat my chia pudding breakfast on the bus to the start of the race. I will take no insulin for this 450 calorie/30 grams of carbohydrate meal. This will be about 1 hour before the race starts. I've practiced this eating strategy and it works for me.
At 5:30am, 30 minutes before the race starts, I will eat a UCAN
Carried with me I will have 4 gel packets, 2 Sport Bean packets, 1 UCAN packet, and at least 8 rolls of Smarties. These will be in my FlipBelt Adjustable Run Belt.
My plan is to track my blood sugar as I run. At mile 6 I will eat the second UCAN.
I will eat a gel/Sport Beans at mile 3, mile 9 and maybe mile 11.
In case of low blood sugars, I will eat a 6 gram carbohydrate Smartie.
Diabetes
I will study my cgm tracing from the day and night before, and I will study how much insulin my pump gave me through the night as I slept. In prep for breakfast, I will take this into consideration.
The race starts at 6am. I will turn off the SLEEP pattern on my pump at 4:45am and at 5am I will turn on the ACTIVITY setting.
Hydration
I will have my 10 ounce FlipBelt curved water bottle that fits easily in the side pocket of my Senita running shorts. I will drink a glass of water with a Nuun tablet (for electrolytes) right when I wake up at 4am.
I will drink the full 10 ounces of water while I'm riding the bus. I will refill the bottle before we start the run. I will use the portapotty at least once.
As I'm running, I know that there will be official water stations at miles 2, 4, 6, 7, 8, 9, 10, 11 and 12. As my water bottle gets empty, I will refill at the water stations. I have a rhythm of drinking water at least every mile. In my FlipBelt, I will carry a few Nuun tabs in case of heat and humidity.
Component 5: Post-race
After the race, I will find Jenny, Brooke and Nadine and celebrate my accomplishment and hear about the accomplishment of Nadine. I will ask Jenny and Brooke how the spectating went.
I will find my After Bag and make sure I'm warm and fully covered in sunscreen and bug spray.
I will need to keep close track of my blood sugar. I tend to spike after a strong athletic effort, so I've got to turn off the ACTIVITY setting and give myself an insulin bolus as soon as I finish the race.
We will find our way to the Run Minnesota gathering spot and hang out and watch the marathoners finish their race!!! It will be SO FUN to celebrate with my incredible Run Minnesota teammates. I'm especially excited to see Tanya, Tanya, Linda and Kathryn cross the finish line. Maybe I will even get to see Coach Danny cross the finish line. He's going to run this marathon extra fast!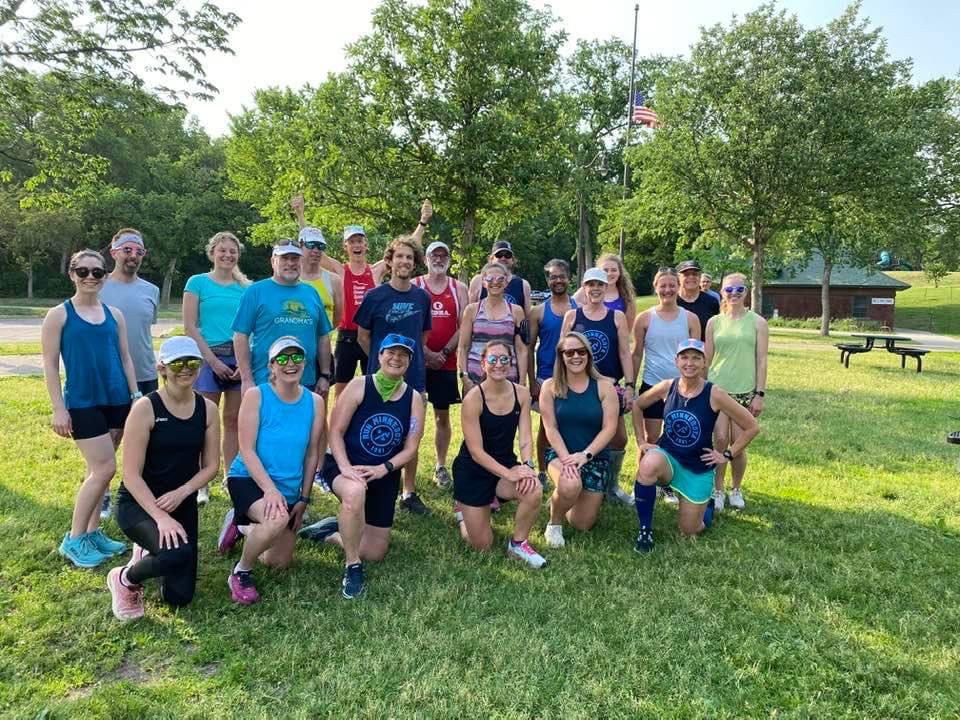 We will find a delicious lunch and then later we will meet up for dinner with the Run Minnesota group.
Once we get back to our UMD apartment, that shower will feel fabulous! As will getting into bed for a delicious sleep.
Thanks for reading this post and learning all about the components of a well-developed Race Plan. Let me know what you think!
Have you ever created a Race Plan for an important athletic event? Tell me about it!
Are you on my email list yet? If not, please sign up right here. I like being connected!