I have three focus areas for 2022. They are writing, my finances and running. In my post last week, I talked at length about my process on getting my book finished. I'm already making good progress on my 12-week Revision Process. A few weeks ago, I wrote about how I'm focusing on my finances. Today, I'm sharing how I am making running a top focus for the year.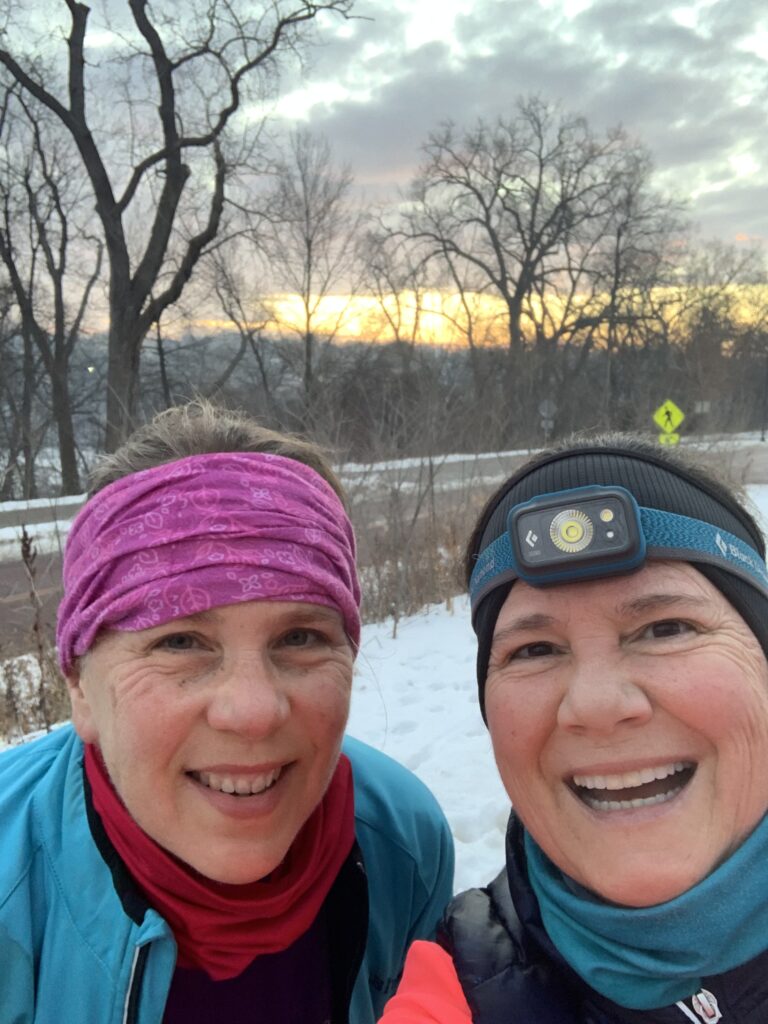 It is new for me to have discovered I love running. I didn't start running with any degree of enthusiasm or consistency until 2007 when I decided that I wanted to do a Half Ironman, which I successfully accomplished with TeamWILD Athletics, the company I owned, in 2009. I did running solely because running was the third part of a triathlon, not because I enjoyed it. Certainly NOT because I loved it.
Big Sur Marathon
I ran my first and so far only marathon in 2010, a few months before I discovered I had breast cancer for a second time. My goal in choosing that difficult marathon, the Big Sur Marathon, which has about 13 big hills up and down on the 26 mile route that is on the central coast of California, was because I wanted a hard marathon.
I thought I would do a full Ironman race in 2011. I wanted to make sure I could run after swimming 2.4 miles and biking 112 miles, so I chose a difficult marathon. It was indeed a challenging route. I've not wanted to run another marathon since. I never did that full Ironman event. Cancer got in the way of that.
That said, I've heard it said that one should never say never. Now that I've fallen in love with running, I might one day do another marathon. We shall see!
What I am doing this year is making running one of my three focus areas for the year. Here's how I'm doing it.
Three actions to make running a focus for 2022
Action 1: Become a Run Leader
I've been a member of Run Minnesota, a distance run club here in the Twin Cities, for a few years now. In November 2021, I upped my membership and joined the Polar Bear Runs that are held nearly every Saturday all winter long. I've also been attending a Run Intervals class on most Thursday mornings. The Run Intervals sessions are coached by Laurie Ladd Goudreault, who happens to be a coach for Run Minnesota. 
Coach Laurie knows my run pal Jenny and I as we are the slowest runners in the group AND we are upbeat and cheerful every week. 
Coach Laurie suggested to the other coaches of the half marathon and marathon Spring training program for Run Minnesota, that perhaps Jenny and I could be Team Leaders for the 12 minute mile pace group. Run Minnesota said yes and for Spring 2022, Jenny and I are signed up to be Team Leaders for the 12 minute mile pace group. Yes indeed, we are representing the slower runners with enthusiasm and joy!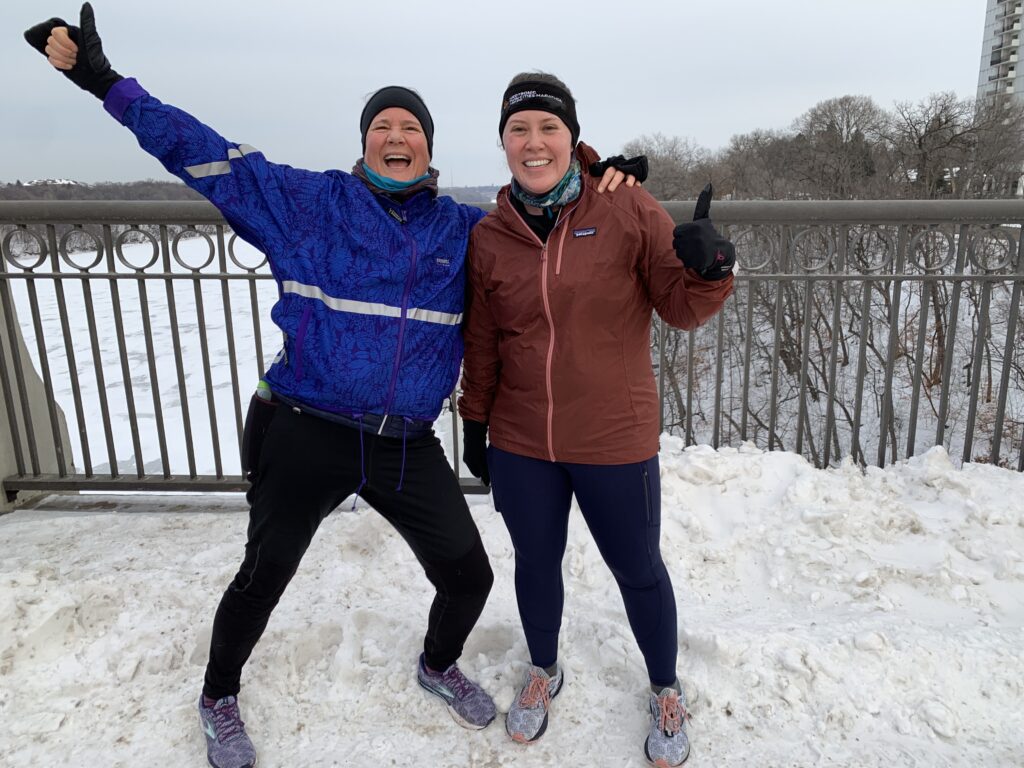 I am SO excited to work with Jenny to be welcoming, inclusive, supportive and happy to get to know and encourage all the 12 minute milers who will train with us on the Saturday morning Long Slow Distance runs.
We will start on February 26th and we will run every Saturday until June 18th, which will be the Garry Bjorkland Half Marathon in Duluth, Minnesota.
Jenny and I agreed to support the full marathon 12 minute milers. That means that we will train a bit more than for our half marathon. We will do a 17 mile run in late May/early June on one of those Saturday runs!! Why not, after all, we both love running!
Step 2: Choose a run event with friends and make it a destination
After the Twin Cities Marathon weekend in October 2021, Jenny and Nadine, two of the women in my triathlon group, Team Looking Sharp, recruited a bunch of us to sign up for the Garry Bjorklund Half Marathon that will be on Jenny's birthday on June 18th in Duluth, Minnesota. There are five of us who will train together and go up to Duluth together for the race.
Doing an event with others who care deeply about their own well-being and fitness, and to have an event that everyone will do together creates a deep sense of purpose and belonging. It helps on the days when motivation can sag. I confess, that does happen to me on occasion! Plus, Duluth, a beautiful city on the shore of Lake Superior, is a fun destination city very nearby to Minneapolis, MN! Even more fun!
Step 3: Weave running into your routine, ideally with friends
This pandemic is not over yet. Turns out one of the safest ways to gather with friends is outside. Since outside is safest due to air flow, you might as well walk, run, bike and/or cross country ski with your friends. That's what Team Looking Sharp does all year round!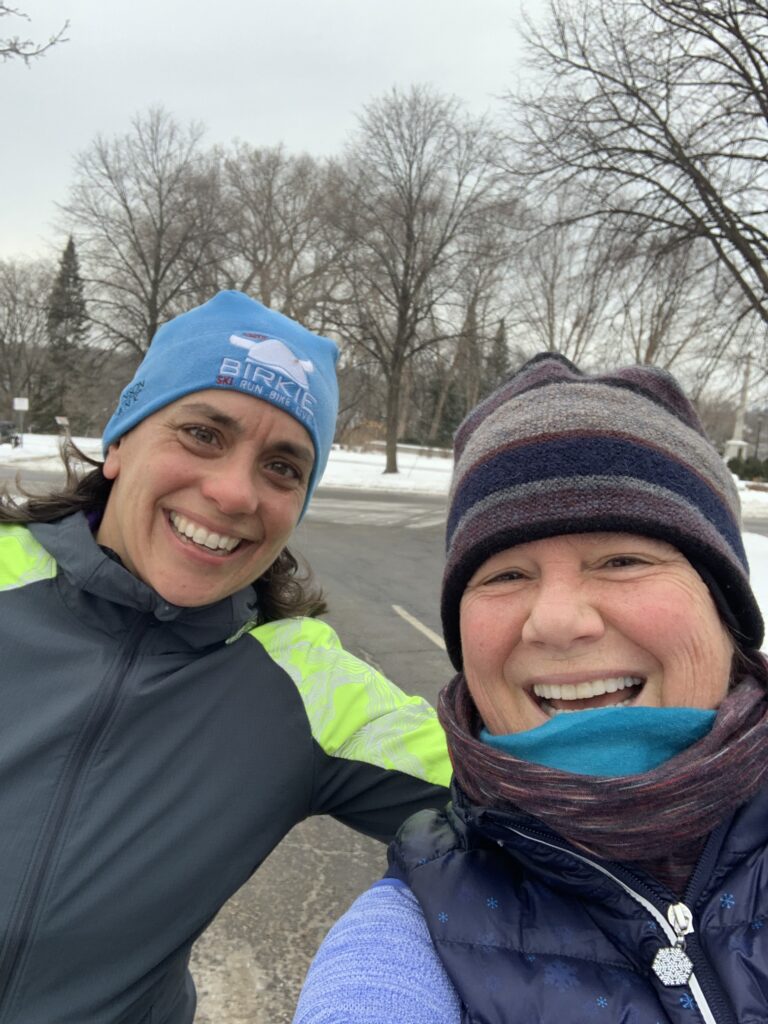 Jenny and I go to Thursday morning Run Intervals every week. Then we run together on Saturdays. Many Saturdays we invite a few of our walker friends to come walk and we gather outside for coffee or tea and socializing after running. Knowing I will run at least twice a week with others makes it more fun.
Come March, we will add a Tuesday evening hill training run. That will be three days a week I will see my running pals. Essentially, having a run community means the world. Especially during this never ending pandemic. Seeing people outside in the fresh air is one of the safest ways to socialize and be in community while remaining as safe as possible.
There you have it! My 2022 running plan! Let me know what you think. I love hearing from you!
Are you on my email list yet? If not, please sign up right here. Let's stay connected!