It's time to update and improve your LinkedIn profile!!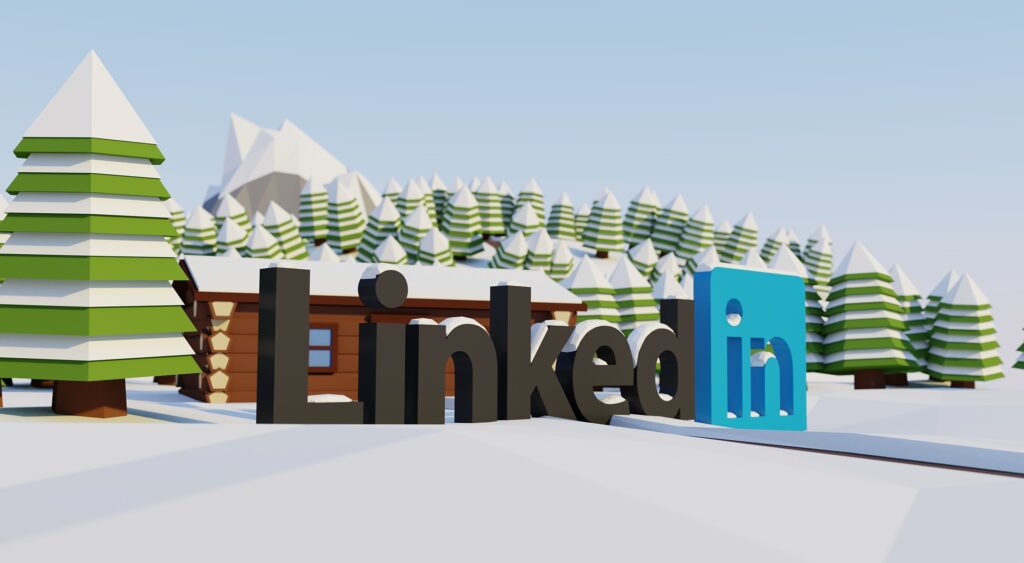 I work with people who want to up their LinkedIn profile presence and I help folks who want to increase their activity on LinkedIn. It's true, I enjoy LinkedIn and all that's possible to learn and discover when you use LinkedIn regularly. It's a fantastic way to learn about amazing people in your field of work.
LinkedIn is a fast growing social media platform intended for professionals. Turns out the Great Resignation is in part causing many to look for new work. In fact, quite a few people are also trying to figure out how best to spend their work hours. Studying people who are on LinkedIn is one way to help figure out what you want to do. Plus it's an excellent way to present yourself to potential employers.
Once a year I like to give a few tips for things to take action on for the year. Of course, the very best action you can take is to hire me for a one-on-one custom-to-you LinkedIn coaching session. I follow more than ten LinkedIn bloggers and experts and I keep learning every week. I love sharing what I learn one-on-one with you!
Here are my 5 tips for 2022! Enjoy and let me know what you think.
Tip #1: Do everything I suggest in my 2021, 2020 and 2019 blog posts.
Take a moment and read each of the tips I offer in each of these three blogs. It's a simple action step, all the tips are up-to-date, and if you are new to the power and magic of LinkedIn, you will learn a few key things you can do today to your profile.
Tip #2: If you're self employed, create a Company Page
LinkedIn has upped the Company Page game. If you are self-employed for any part of the time, and you have a logo, take a moment and create yourself a Company Page. I promise, it's very easy to do. On LinkedIn across the top white small banner at the top of the page one of the far right tabs you can click is entitled WORK. Click the carrot and up pops a box, at the very bottom the choice is CREATE A COMPANY PAGE. Click that and follow the steps. By having a Company Page you can have a logo on your profile. That's the only way to get a logo. It's worth the effort to create a Company Page.
Tip #3: At least every quarter, create a post or article. Tag people and respond by name to everyone who makes a comment
Writing posts and articles is just a smart thing to do. At a bare minimum, post or write an article at least once every three months. An article is similar to writing a blog as you can add photos and they can be long. Articles are a wonderful way to highlight things you understand, have learned and want to share with the wider world.
One of the best LinkedIn article writers in my network is Linda Brandt. She's been on quite a roll the past few weeks. She wrote a highly engaging article on January 26th, 2022 entitled "Just Work" — how to interrupt bias, prejudice, and bullying in ourselves and others. In it she tells us about a powerful book entitled Just Work by Kim Scott. She even invites all the readers of her article to attend a free book club meeting on Zoom to discuss the book in more detail. She also is vulnerable in telling us about a time she made a racist mistake.
One of the key things Linda does, and you too can do, is tag people who might be interested in the article. You can tag people you are connected to by putting the @ sign in front of their name. Do this, as this alerts people that you've tagged them.
A former student of mine, Ellen Harth, took what I taught in the session on LinkedIn and ran with it. Ellen is an expert LinkedIn poster. She makes comments on everyone who makes a comment and she does so with kindness and attention to detail. Hardly a week goes by without an excellent, interesting, engaging post from Ellen.
Tip #4: List Volunteer Experiences you've had
Especially in the United States, we value people who volunteer. It's one of the ways we can tell if someone has a good heart. Do what you can to list at least one volunteer experience you've had. This is one place on LinkedIn where you don't have to list the dates that you volunteered, if it was long ago that you did the volunteering, consider leaving off the dates.
Tip #5: Be safe on LinkedIn – geared toward female identified people
Maybe it's because I'm older than fifty and I've got dark hair, but I have never been harassed on LinkedIn. Turns out I'm fortunate in that regard. Many female identified people have had a rough time. If that's happened to you, please take action.
This conversation between LinkedIn coaches and experts Brenda Meller and Lea Turner, I encourage you to follow both of them, was very eye opening. One of the key things I learned was how to report and block. I'm going to make sure I teach both to everyone I coach going forward.
Here's their informative conversation:
That's what I have for you this year. I hope your 2022 is off to a wonderful start.
Check out the packages I offer and invest in yourself and your presence on LinkedIn, you are worth it!
Are you on my email list yet? Join today! I will never share your info with anyone. You've got my word on that.