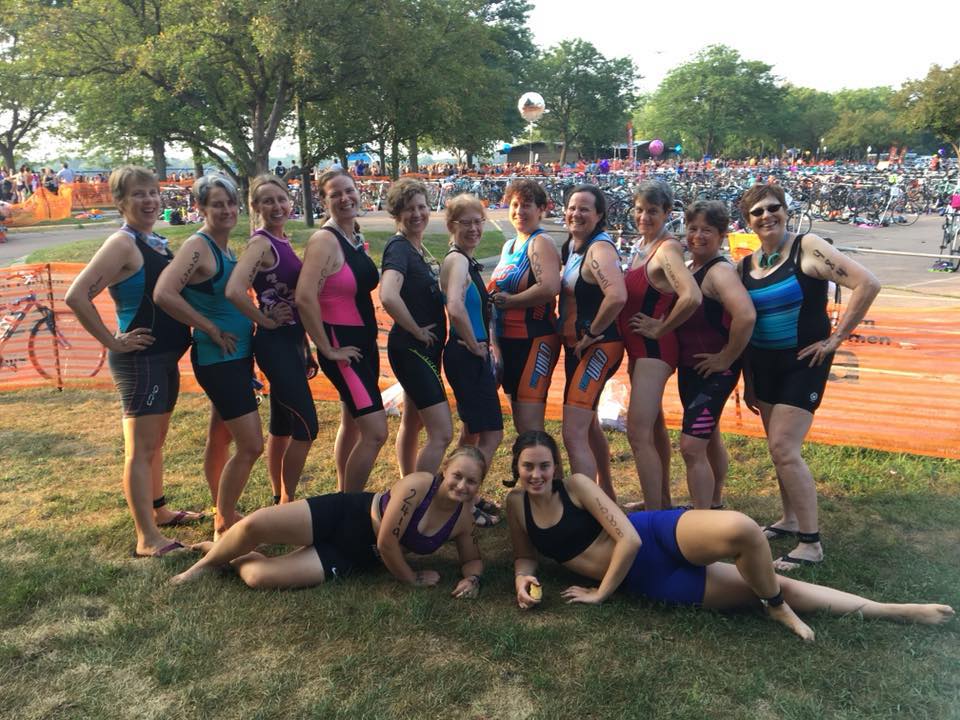 Do you have friends for fitness? I sure hope you do. If not, I want to implore you to made a serious effort to find some pals that love exercising, working out, training, whatever word you love to call moving your body! We are all creatures of community and having friends who love to move as much OR MORE than you do, can make all the difference in keeping you moving.
I've now lived in Minnesota again for almost 7 years, and I FINALLY feel like I have a solid exercise community. Granted, right away I found biking friends and I early on joined the Twin Cities Bicycling Club (TCBC) which allowed me to meet some awesome biking people. Then a bit over a year ago, Jenny and Brooke invited me to join their triathlon group, Looking Sharp. They do the Minneapolis YWCA women's sprint distance triathlon every August.
Despite breaking my ankle and foot in April 2018, I successfully participated with the team in August 2018. Being part of a team is THE BEST! It's why I started TeamWILD Athletics way back in 2009. And it's super fun to see that many of the people that got connected as a result of TeamWILD are still connected to each other, and they still do athletic events together.
In short, having a group to be accountable to and for the group to have a group goal, well, it's simply phenomenal. We gathered socially on a recent late afternoon Friday, and as we talked, Jenny mentioned that she's been struggling to lift weights and do core work. Can you relate??!! I know I can! She mentioned that one way she gets motivated is doing challenges and doing them with a friend.
That got me thinking about 30 day planking challenges. So I went on Facebook, which always has various such challenges, and this is one I found: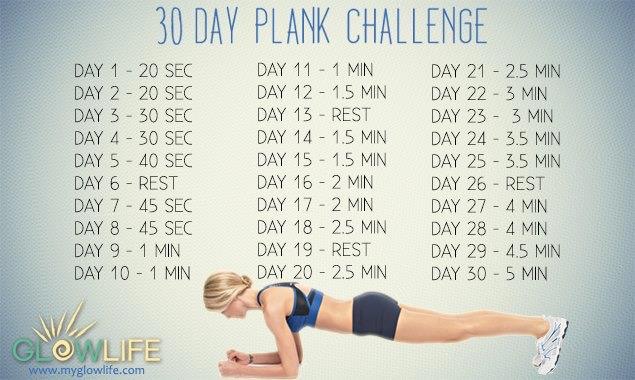 I proposed to the women at the table that we start this 30 day challenge, the next day. A few groaned and then we all agreed we would do it! We also agreed to post on our Facebook group when we had done the plank amount for that day, thus holding ourselves accountable to each other.
Join us if you'd like!!
The other thing we did as we sat around socializing is we scheduled a few bike rides. Meaning we selected the dates, times and start/end location for the ride. All of us put the rides in our calendars. I am quite excited that the first group ride we will do is on my 54th birthday which is also Mother's Day this year, May 12th. Another fantastic way to be part of an exercising community!
What exercise communities are you a part of? Please tell me, I get VERY inspired by you!