Running. I must confess, running is not my first love. I'd rather walk. Or bike. Or ski. Or swim. It's true, running is WAY down on the list. What about you? Do you love running?
Friends who run
Doug out running on a sunny MN day!

Don on his run across Texas!
I have a friend, Don Muchow, who just ran 850 miles across the state of Texas. Essentially Don ran at least a marathon every day for 28 days! A number of days he ran up to 40 miles in a day. He started on March 24th, 2019 and he wrapped up his HUGE run on April 20th, 2019. Dang, I have to say, Don loves running!! Not only does Don love running, he has had type 1 diabetes for over 46 years. I admire Don!!
Then there's my friend Douglas Scalia. Doug lives here in Minnesota and Doug likes to run too. In fact, this year alone he's signed up to travel all over the country to run at least four marathons in 2019. He's up to marathon #18 in his running career, which hasn't been all that long. Doug also has type 1 diabetes.
These two men super, duper inspire me! Granted, they don't inspire me to run any more marathons. I did that one Big Sur marathon in early 2010, just before being diagnosed with breast cancer the second time and I confess, I am a bit leery of marathons. HOWEVER, running is part of triathlons and I do love triathlons!!
Running in a triathlon
I'm doing the YWCA Women's Triathlon in August again this year, and well, it's a Spring distance, which means there's a 5K to do after swimming 500 yards and biking about 15 miles. Last year I broke my foot and ankle in April, so I ended up walking most of the run in 2018. This year my ankle and foot are in excellent shape, so about two weeks ago I realized it was time to get back in the running game.
As I mentioned last week in my post about the value of friends to get you moving, I was out with my triathlon pals, and a few of them love running too. In fact, they talked about the runs they do with the Minnesota Distance Running Association. Okay, that inspired me to get started once again on my Couch to 5K running program that is on my phone.
Couch to 5K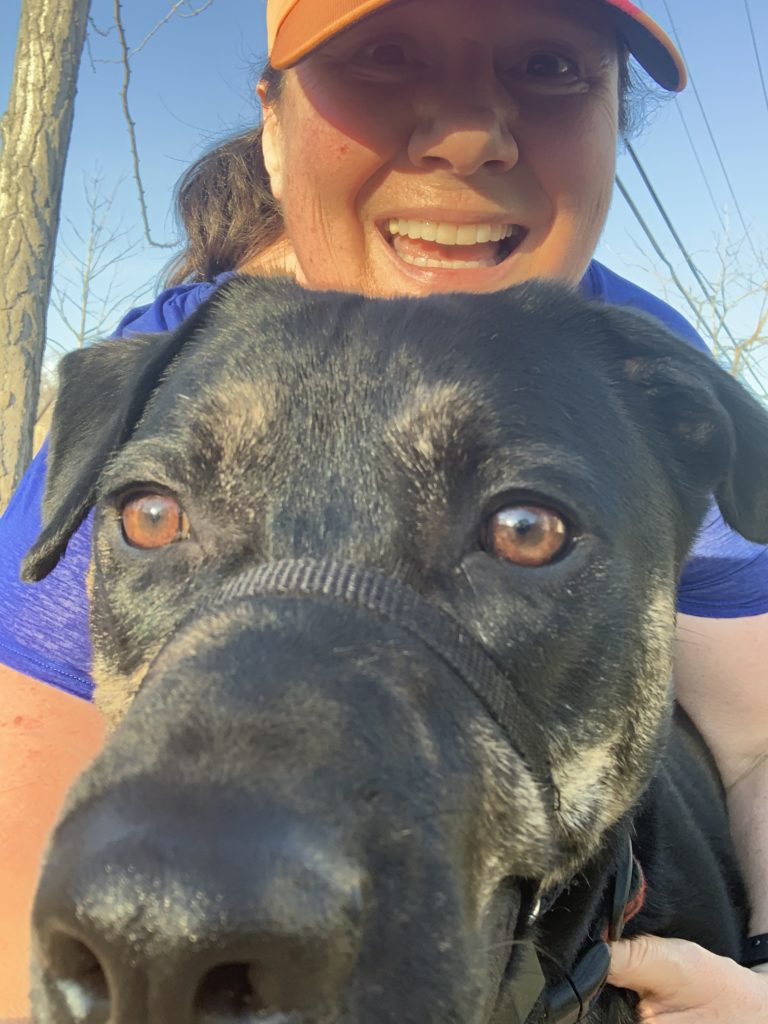 When I got home that evening, I started. I'm now in week 3, on my way to week 4. Those first two runs in week 1, almost knocked me back to walking 100% of the time. They were HARD. I was breathing hard. (I might have been running a bit too fast! I have a tendency to do that!) And after the second run, I could feel some new muscles.
The one good thing is that over the many years I've been running, I've got better mental stories I tell myself. I have mantras I repeat. Like:
Mantras for running:
Keep going.
Running is fun.
Remember, it feels good after.
Running is love in action.
Smile, it feels good to smile, focus on that!
The mantras really help! And I'm still running!! Before I know it I will be doing a whole 30 minutes with no walking, just running and that will again feel amazing!
What about you, are you running!?? Do you love running?!