Don't plan it all. Let life surprise you a little. -Julia Alvarez
I am a planner. If you've been following this blog for a while, you know this. I take great comfort in having a plan and having little goals to keep me moving forward on big goals I've created for myself.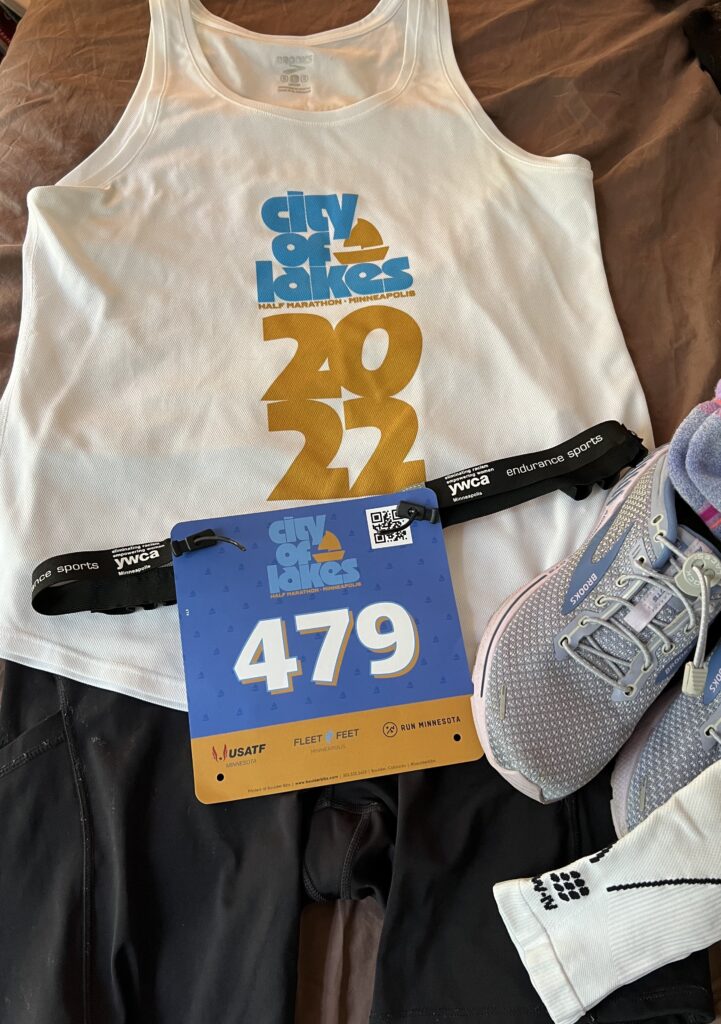 Relax the plan
As is good in life, there are moments when it's wise to relax on the planning. In fact, the opening quote spoke to me when it arrived in my in-box. I decided to relax a bit on my planning for my third half marathon that I'm doing this year. The race is the City of Lakes Half Marathon and it will happen this Sunday, September 11th at 8AM.
For this race, instead of having a detailed, written down plan, I'm going to have a few goals, a nutrition plan and I'm going to make sure I get enough sleep the few days before the race.
Legacy of Speed
This summer I listened to all five episodes of season one of The Legacy of Speed podcast. It's about the 1968 Olympic athletes who raised their fists in protest on the podium. The podcast tells us about the athletes, the coaches and mentors who got them to the podium and how they did it. Malcolm Gladwell is the host and it's a very inspiring, informative, engaging podcast. I highly recommend it.
One of the coaches, Bud Winter, had a lasting impact on the way track and field athletes trained. He was an advocate of relaxing, of visualization and of mantras. Bud recruited athletes who looked the most relaxed as they ran. This was a revolutionary way to pick athletes. Bud's athletes set world records and changed the sport.
Relax as you run
Listening to the podcast made me study my running coach, Danny Docherty, as he ran. He is incredibly relaxed looking as he runs. It's inspiring! I've been making an effort to relax as I run, to loosen my body and allow my body to glide as I run. Interestingly, it takes a bit of effort to remind myself to relax, to not tense my shoulders or clench my teeth.
Mantras leading up to race day
As I gather my gear, get extra sleep, eat super clean on the days leading up to this race, I am reminding myself several times a day that I've trained well for 10 weeks with Run Minnesota. I am stronger than I've ever been in my life, thanks to consistent weight lifting. This is my third half marathon of the year and I know I can run this distance.
Upon reflection, I did the Get In Gear half in 2:55:46, with an average pace of 13:25. I did the Garry Bjorklund half in 2:43:01, with an average pace of 12:27.
My invitation to myself is to trust in my training and my strength.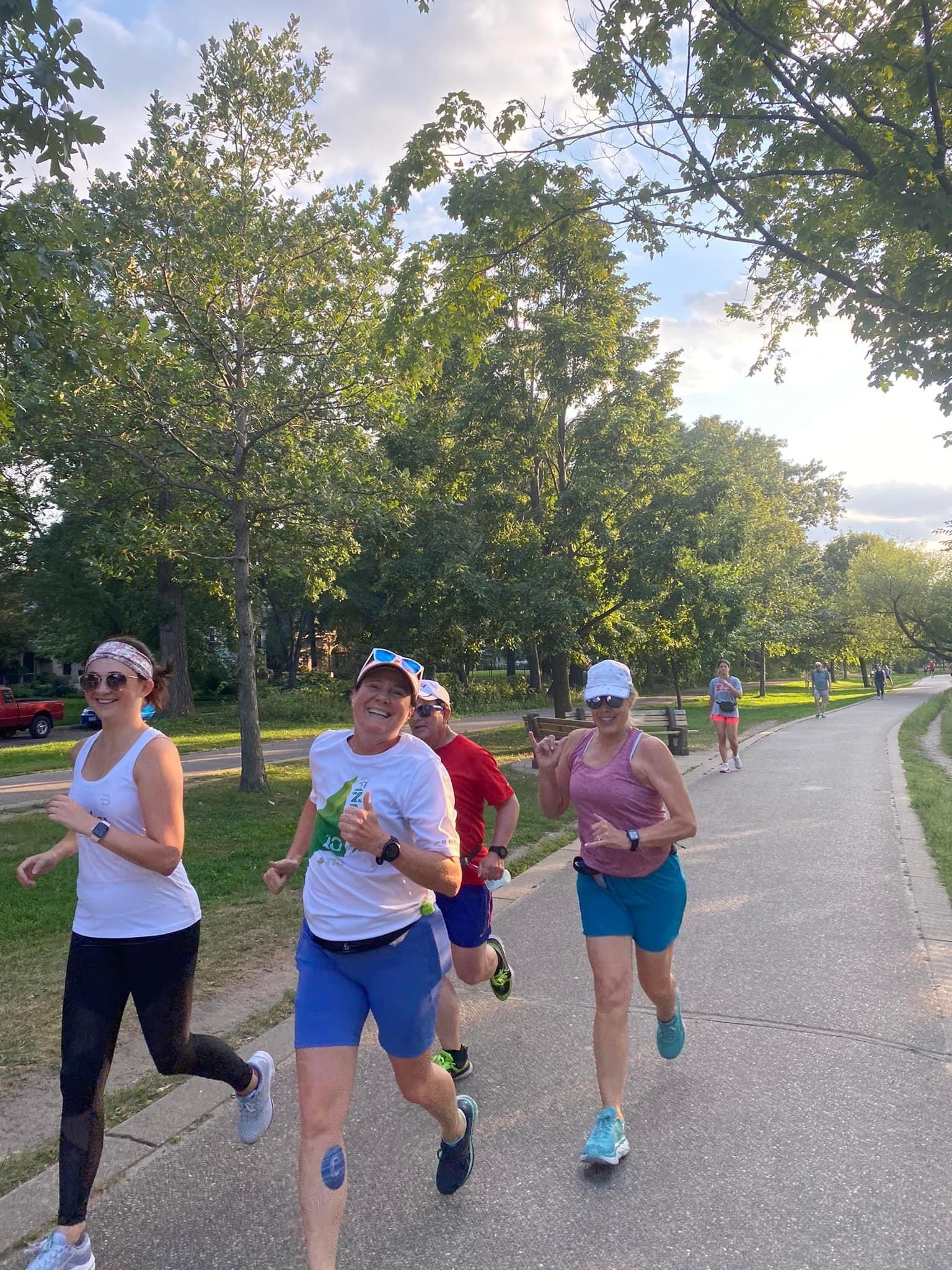 Mari's Goals for City of Lakes Half Marathon
Feel relaxed, calm and joyful
Finish the race in 2:40 or less if I'm feeling it
Pay attention to the feeling of connection and belonging. I will know many, many people doing this run!! Major advantage of training spring and fall season with Run Minnesota.
Pacing
Miles 1, 2, 3: 13 minute miles
Miles 4, 5, 6, 7, 8: 12:30 minute miles
Miles 9, 10: 12 minute miles
Miles 11, 12, 13 to the end: 11:30 minute miles
Nutrition day of the race
I will eat my chia pudding breakfast before leaving my house to drive to the race start. I will take no insulin for this 450 calorie/30 grams of carbohydrate meal. This will be about 1.5 hours before the race starts. I've practiced this eating strategy and it works for me. I often go low at race starts, the adrenaline causes low blood sugar for me (unusual I know!) so I will be ready just in case.
At 7:30am, 30 minutes before the race starts, I will eat a UCAN packet
Carried with me I will have 4 gel packets, 2 Sport Bean packets, 1 UCAN packet, and at least 8 rolls of Smarties. These will be in my FlipBelt Adjustable Run Belt.
My plan is to track my blood sugar as I run. At mile 6 I will eat the second UCAN.
I will eat a gel/Sport Beans at miles 3, mile 9 and maybe mile 11.
In case of low blood sugars, I will eat a 6 gram carbohydrate Smartie.
Day of race mantras
Running is fun
Relax
Smile
I am strong
Notice the beauty all around
There you have it! I've got a plan, a minor plan (for me) that it is! Thanks for reading and if you're in Minneapolis, see you out there!
Are you on my email list yet? If not, please sign up right here.