Climate change is happening. Sometimes it's difficult to believe a thing if you haven't personally experienced it. For those of us who are middle class, average folks, perhaps even part of the privileged class, the idea of climate change is more compelling than the reality of climate change. I'm embarrassed to admit but that's how it's mostly been for me.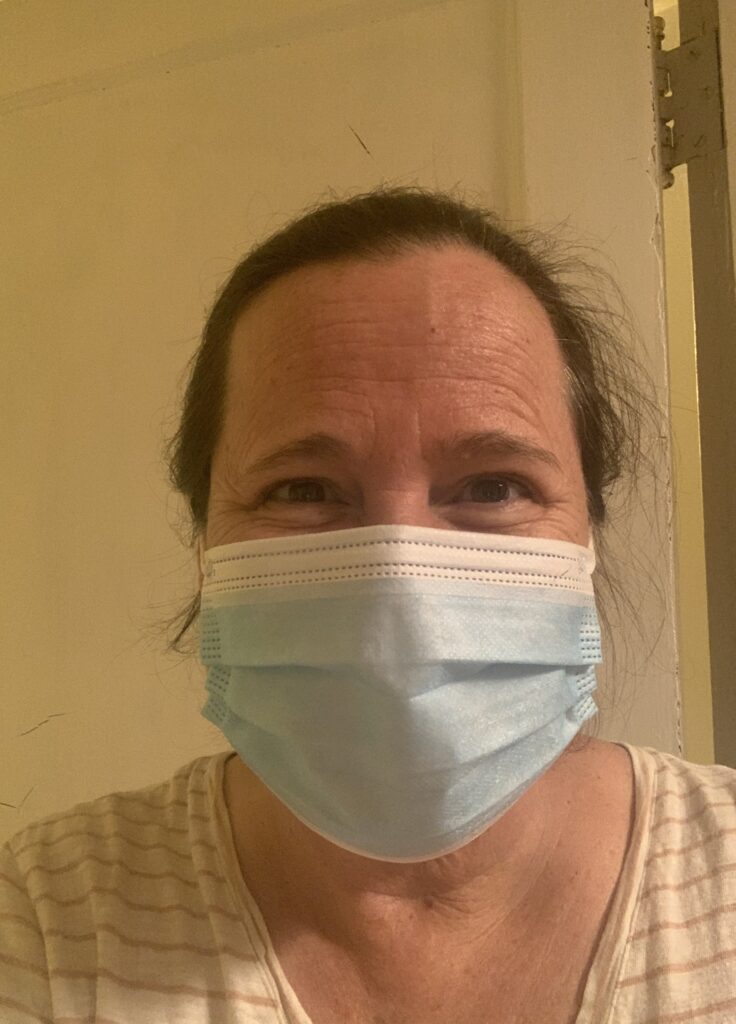 Reduce your carbon footprint
Granted, I've been a lover of trees and Earth my entire life. But until the past few years, my efforts to reduce my carbon footprint and reduce my use of plastic have been half-hearted at best.
This summer that has changed. On top of the incredibly difficult COVID-19 pandemic we are all still navigating, here in the United States, we are dealing with, and have been dealing with the climate crisis in action.
Raging wildfires, hurricanes, tornadoes, floods and droughts, to get the list going. Here in Minnesota we are dealing with the most severe drought since 1988, and maybe ever. Minnesota is the land of 10,000+ lakes and even here the rain is not falling and the lakes and rivers are drying up. The lawns are not green, there is water rationing.
And just above us in Canada there is a terrible wildfire and the smoke from those fires is blowing into Minnesota which in combination with so little rain, or no rain which is what has been happening for a while now, has resulted in the worst air quality index EVER in Minnesota.
In fact, the weather app I use notified us that:
"The Air Quality Index (AQI) is expected to reach the Purple or Very Unhealthy category. This will be a long duration and is an unprecedented significant air quality event for Minnesota."
They went on to say:
"The general public should avoid prolonged or heavy exertion outside. Sensitive groups which include people who have asthma, heart disease, lung disease and children and older adults should avoid all physical activities outdoors."
Since I do 95% of my exercise outdoors, this was a MAJOR wake up call for me. Just looking out my window the air was hazy and cloudy.
The Minneapolis Park and Recreation Board cancelled outdoor lake swimming for the Open Water Swim Club for 3 days in a row. And the strong advice is don't exercise outdoors until the AQI improves.
How to keep moving?
This is the question I asked myself. The weather temperature was ideal for exercising outdoors, but the air quality makes that impossible. Thankfully I have a membership at a gym and I can go there to use the treadmill, the elliptical, the pool and the weights. It's just not as fun as meeting up with my friends to bike, run or swim, but at least I can move my body.
Air filtration inside the home
Turns out when the AQI is terrible outside, it's essential we keep our windows tightly closed and do everything we can to keep the quality of the air inside our homes as clean as possible. I don't have a lot of extra money, and thus can't afford one of those fancy, super good HEPA air filters. Turns out you can make your own for the cost of a box fan and a furnace filter. Here's the air filter I made last week.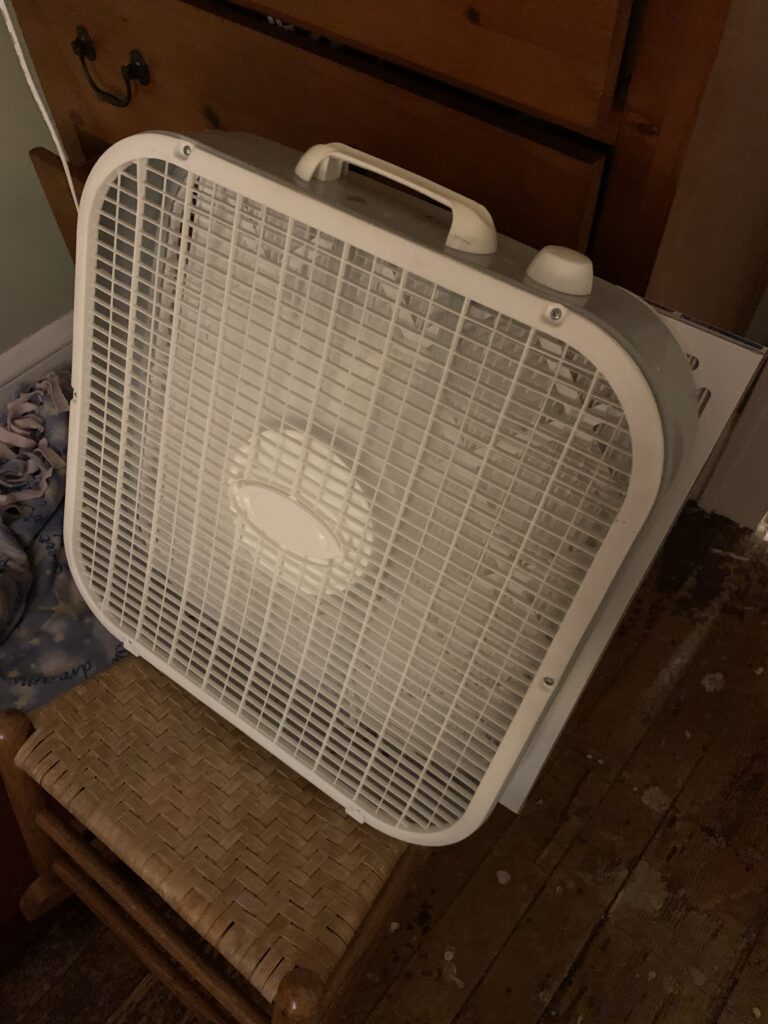 I love my box fans and I went out and purchased a 20x20x1 inch Merv 13 furnace filter for about $20. Here's a video about how to create such an air filter yourself.
Time to mask up indoors, AGAIN
Then the rule came down that at the University of Minnesota, where I work and where my gym is, everyone, vaccinated or not, everyone, must mask up when indoors in any building. I am vaccinated, AND I have zero desire to get covid, delta variant or any variant.
I don't have much practice wearing a mask indoors when lifting weights. I did go purchase a box of those blue disposable non-medical face masks as I've read and heard from friends that those masks are easier to use when working out. I haven't used one yet, but soon I will. I will let you know how it goes.
Thankfully the wind started blowing and a bit of rain fell and the smoke cleared and the AQI came down to the green/healthy level, which is anything under 100. They opened up the Open Swim sessions at the lake, and running outside was again deemed safe.
Motivated to reduce my carbon footprint
This awful round of contaminated air was indeed a big wake up call. It makes me grateful my housemate has installed solar panels on her house where I live. I don't own an electric car (yet) but my 2013 car only has 38,000 miles which is a testament to how little I drive it. I do think carefully about how much I will drive in a given week. I also am making a much stronger effort to reduce my plastic usage. In fact, I've finally switched to bar shampoo and conditioner. No more endless plastic shampoo bottles for me.
Related to my desire to reduce my plastic use, I've switched to Nellie's Laundry Soda, which is powdered and comes in a metal box. I've also switched to toothpaste tablets, no more plastic toothpaste tubes for me. And last but not least, I am in the process of switching to this silk dental floss. The goal: way less plastic.
After all, it all adds up.
Be well my friends and may we all do something big or small to care for our one amazing, precious Earth.
Please leave a comment telling me how you are reducing your carbon footprint and how you're doing handling this delta variant. Please stay well.
Are you on my email list yet? If not, sign up today! Let's stay connected.