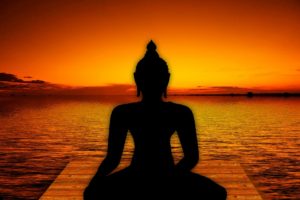 I don't know about you, but for me, surviving the holiday season with good cheer is no easy task. I don't hang out very much with my family. I am not married. At this moment, I don't even have a boyfriend. I don't have children. (that one I am quite glad about!) I am not Christian. This is the season of family, children and Jesus.
I am an upbeat, positive person by nature. For that I am profoundly grateful. Nonetheless, surviving the holiday season is a challenge for the most positive of us. I've got five tips for you that I use every year.
Tip #1: Be in nature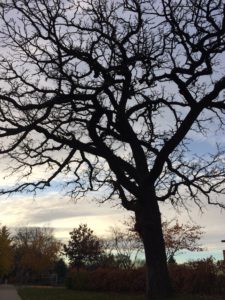 I love to take walks with my dog Echo down by the woods by the Mississippi River. Here in Minnesota it's quite cold in December, so we bundle up and head on down. While walking in the woods, I hug quite a few of the trees and seeing the sunshine peeking through the barren trees, reminds me that I can be like a strong, solid tree. Trees don't care about consumerism or family. The negative ions being near the trees and almost frozen river recharge my body.
Tip #2: Go to the gym
I've had quite a few different gym memberships over the years, and I am very happy that I currently belong to the YWCA of Minneapolis. As I mentioned in an earlier blog, I am taking a TRX class and I've hired a personal trainer for 4 sessions. Yesterday I went to another aqua intervals class. I love the ladies in that class! We laughed and I was reminded that moving my body improves my mood and reminds me I matter.
Tip #3: Snuggle with a pet
Cats, dogs, rabbits — they all love us!! I've had a dog nearly non-stop since 2005, and my dogs, Mack, Riley and now Echo, have been a life line for me. I don't have high blood pressure, thank goodness, nonetheless, when I'm snuggling with Echo, I feel the tension seep out of my cells. I recall that I am connected and that I am loveable.
Tip #4: Watch a good movie
Movies are a fabulous escape!!! I don't have a television, haven't had one for more than five years. I also don't go to very many movies, but I do go to movies in December!!! A few on my list to see this year are: Moana, Rogue One: A Star Wars Story, Sing and best of all, Hidden Figures.
Tip #5: Read a good book
I'm an avid reader. I read romance novels, business books, feminist books, biographies, you name it, I love to read! This wintery time of year is my favorite time of year to snuggle up on my bed with a great book! I no longer spend tons of money buying books. I have a library card and I use Overdrive, which allows me to check out books on my iPad. I also visit the more than seven Little Free Libraries in my neighborhood.
Blessings to everyone this Holiday Season! Especially to all my fellow single ladies!! Kids or no kids, remember to take care of yourself. And, remember, you matter! You are loved.
I hope my tips for good self-care help you out! If you've got a way you take care of yourself, let me know. I love new ideas!!