I identify as an endurance athlete. That's nothing new to those of you who read what I write every week. In recent weeks, there are times that I type the words, "endurance athlete" and I catch myself doubting.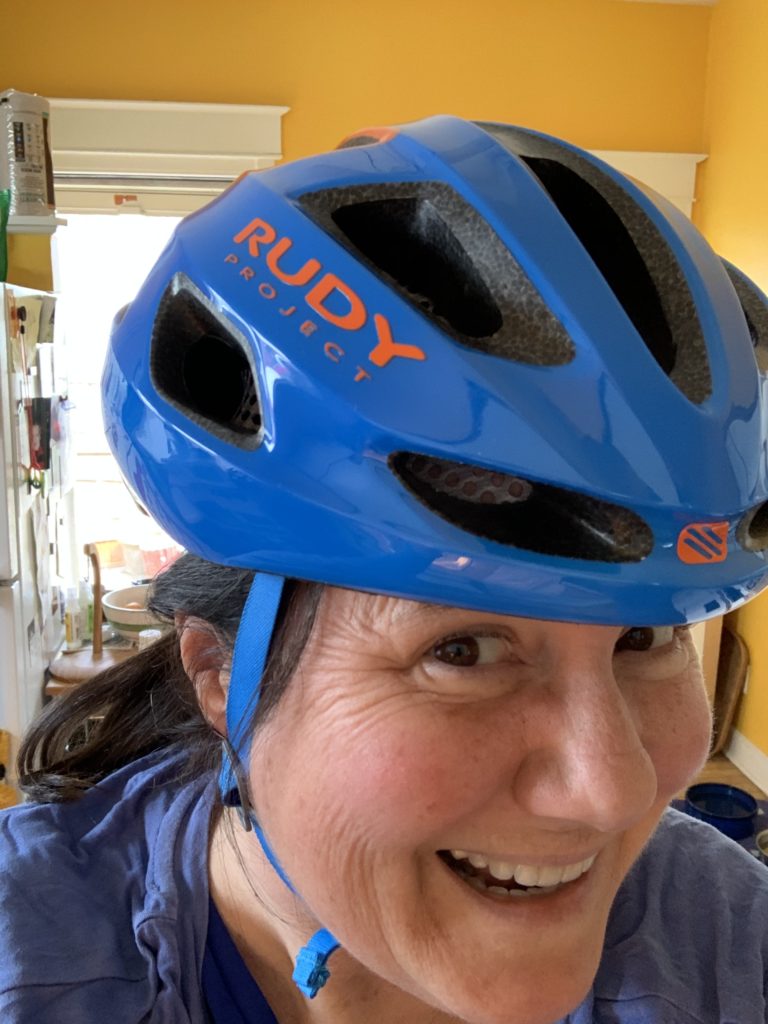 I've been working on my website redesign (it's not done yet!) and I've been working on my book proposal modifications to send to a few more publishing houses. Doubt and hesitation reared their heads. Who am I kidding. These days, in quarantine, I ride my bike an hour at a time and my runs are 2 to 3 miles in length. There's nothing particularly endurance about any of my workouts at the moment. 
Granted, during cancer round one, I did learn that to not hurt the immune system, keeping exercise sessions to about an hour in duration is ideal. That old echo keeps coming up now. Here's a recent article about endurance exercise and the immune system. After all, keeping our immune systems strong is essential as we navigate this COVID-19 pandemic.
When I was writing my goals for 2020, I did not anticipate the catastrophe we are living through right now. After all, who did. This week I was reviewing my goals and quite a number of them are not possible anymore. I had to breathe into letting go.
Letting go is a theme of my daily meditations. Can you relate? Are you letting go of lots? Jobs? Going to work? Seeing friends in person? Sending your kids to school? Hugs?
Events cancelled 🙁
This year was to be a focused endurance athlete year for me. I signed up for my first Olympic distance triathlon in more than 10 years that is/was to be held in July. I also signed up for my annual YWCA Women's Sprint distance triathlon for August. I planned to ride at least the 45 mile route of the Tour de Cure Twin Cities and I planned to ride the Hope in Motion bike ride for the Angel Foundation which raises money for people in cancer treatment.
At this moment, the Tour de Cure Twin Cities will be virtual, meaning I can ride any distance anywhere and they want me to still raise money, which I will do. If you'd like to donate to my fundraising, I'd be very grateful. After all, I do still have diabetes which this event is a fundraiser for. The Hope in Motion ride hasn't announced their decision. Same with the Timberman Triathlon in July and the YWCA Women's Triathlon in August. I confess, I am not holding my breath that any of those three events will be held. If they are held, will I attend?
Any sort of group events until there's a vaccine or confirmed herd immunity seems foolish. As I told you last week, I finalized my Health Care Directive, which had me reflecting on what I value most. Top of the list is my identity as an endurance athlete. Thus, despite my doubts and hesitations, I am sticking with it, one hour workouts and all.
My housemate, with whom I spend WAY more time than I ever expected, mentioned the other day that she was impressed with my commitment to exercise and fitness. She suggested I write a blog about how I stay motivated. Thanks Karen for the suggestion!
Here are my three tips for staying fit during a pandemic…
Tip 1: Plan your exercise sessions for the coming week
I've talked about this strategy in other blogs and I'm saying it again. Sunday evening is when I take 15 minutes to study my week and set dates for exercise with myself. It's true, I am a planner. Having things written down in my Google calendar gives me great comfort. Seeing my week planned out is uplifting and gives me a tangible goal for the immediate future.
During this pandemic, I find it especially helpful to take time every Sunday late afternoon to study what's ahead that coming week. I keep a separate Google calendar called "Mari's Training Calendar" and the color for it is yellow. The yellow feels very upbeat and happy.
I know not all of you are planners like I am, and feeling over-scheduled can feel restrictive. An option that might work would be to plan one day at a time. Take a few minutes the evening before to imagine the next day and figure out where in your day you could add some movement. Perhaps that bit of planning could be viewed as a gift to yourself, rather than a restriction. If you try this, let me know if it works. I'm interested in knowing.
Tip 2: Exercise at the time of day that makes the most sense for your body and life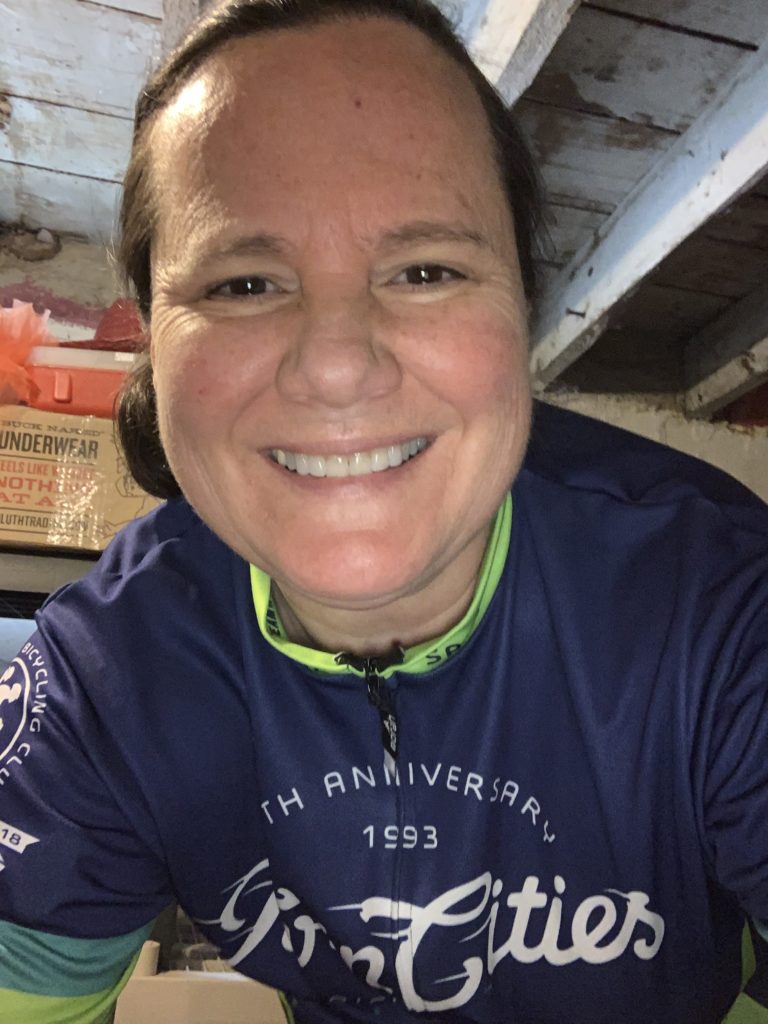 This one also seems obvious, and I seem to have to keep re-learning this one. Over the past 5 weeks, I've had to re-learn that if I am going to get a bike or run session done, I really have to do it in the morning. It needs to be first on my agenda. It's that simple, and of course, that challenging.
I've adjusted my work schedule to give myself morning time to bike or run. If I attempt to move it to afternoon or evening it just doesn't happen. That's my body, mind and spirit. My secret to exercise success is run or bike before 10AM.
Tip 3: Make it fun and celebrate your accomplishments
All the pools are closed and the Minneapolis lakes are not opening at all this summer, so in terms of triathlon that leaves biking and running. As I've mentioned before, running isn't my most fun sport, but I'm committed to staying running fit. To make it fun, I've finally started listening to music as I run with Sam. I found myself doing little dances as I was running, which of course made me laugh!!!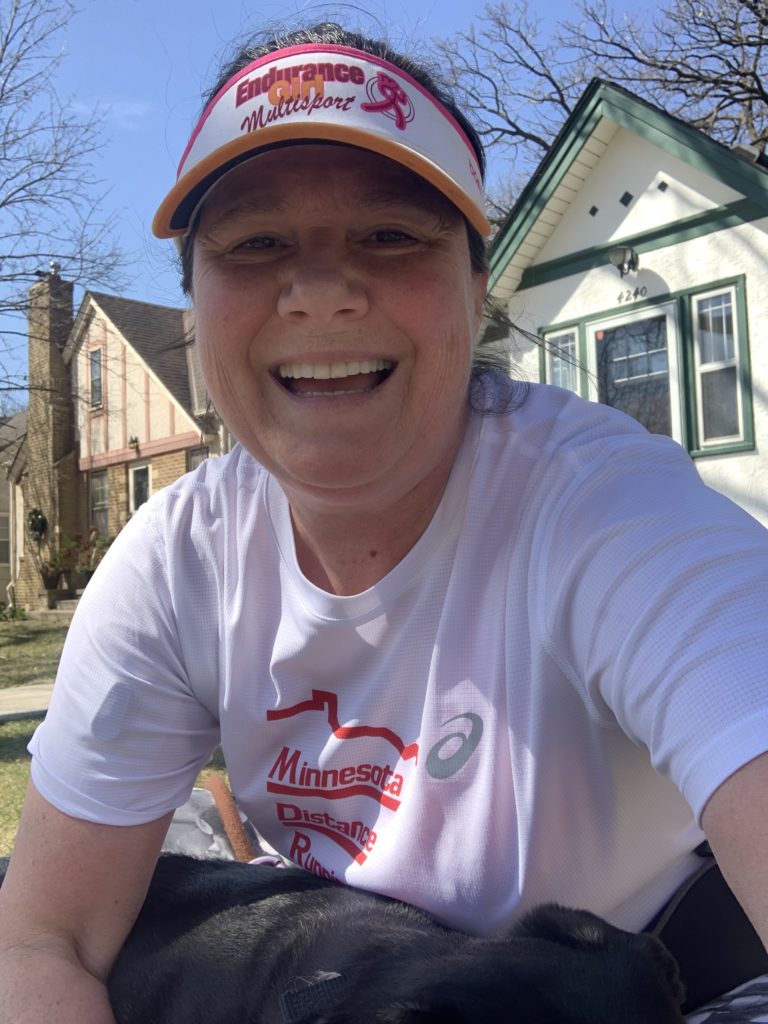 As I write this post, I did a 3.5 mile run with Sam this morning and it felt GOOD! That makes me super happy and in my calendar I gave myself a few exclamation points and I'm going to make an asparagus frittata for dinner, which feels like a celebration!
How are you keeping yourself fit during this pandemic? Please update me. We can inspire one another!