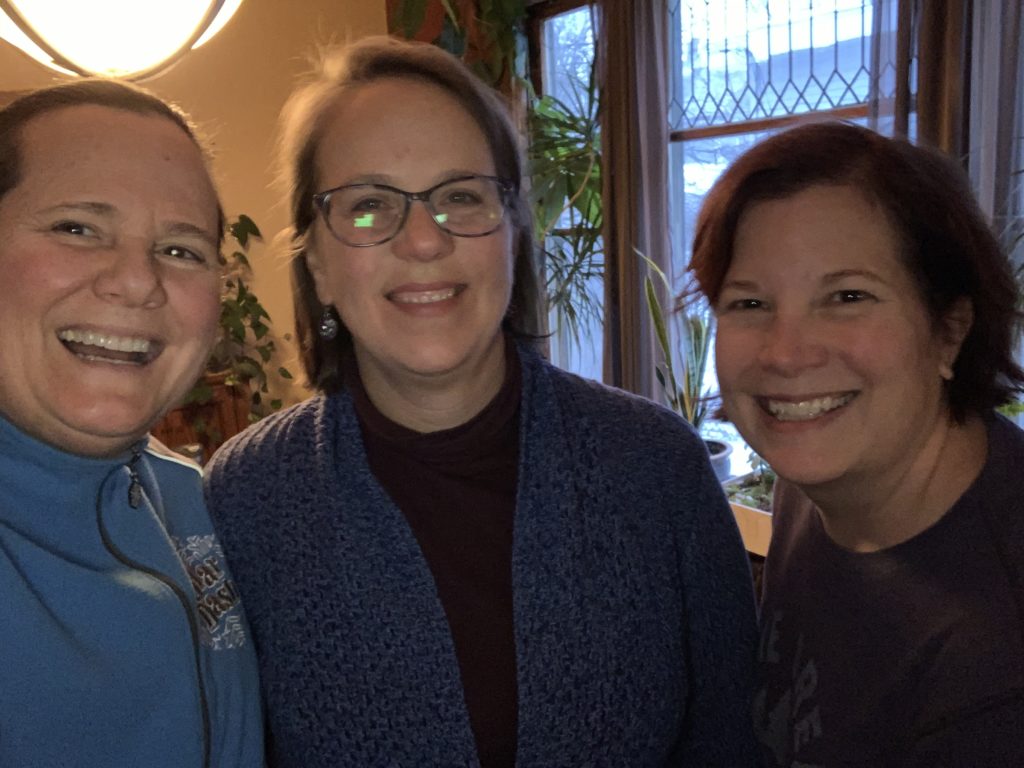 This past Sunday, two friends came over and the three of us made Vision Boards for 2020. In preparation, I thought long and hard about what I want to maintain and undertake this coming year. I view Annual Goal Setting and Vision Boarding as two things:
An opportunity to recommit to healthy habits
The chance to dive into new, challenging ways of being
For the second one, I like to be sure I'm not overdoing it. 
When I was younger, I was obsessed with achieving and doing and accomplishing. Can you relate?? With the grace of aging and gaining more insight, I am finally learning to simply be. I make less effort to over achieve, and I make more effort to notice how good my life is and to notice what is the most interesting and what calls me the most.
THOSE are the things I choose to intentionally spend my time doing.
Doing a Vision Board helps me remember every day what I am most committed to doing that year. I intentionally choose images that speak deeply to my sense of joy, happiness, calm, love and being of service.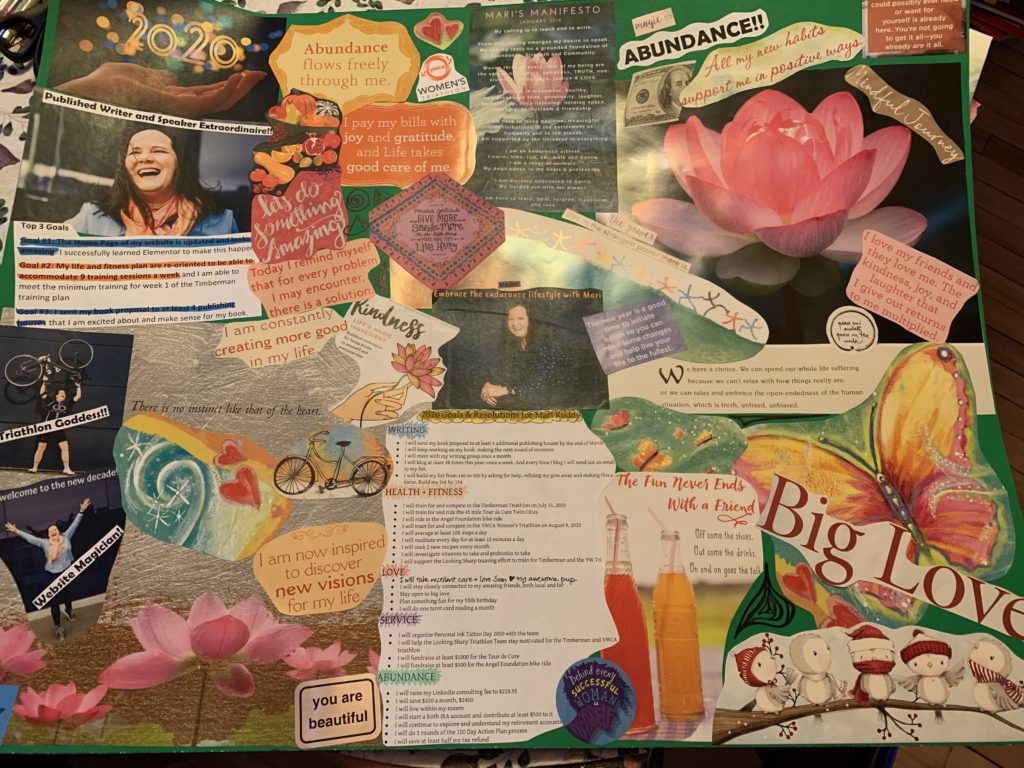 Brenda, Jenny and I had a great time making our vision boards. And for those of you are interested, here are my goals and resolutions for the coming year!
With love and appreciation for being in my life!
Mari

2020 Goals & Resolutions for Mari Ruddy
WRITING
I will send my book proposal to at least 4 additional publishing houses by the end of March
I will keep working on my book, making the next round of revisions
I will meet with my writing group once a month
I will blog at least 48 times this year: once a week. And every time I blog I will send out an email to my list.
I will build my list from 166 to 500 by asking for help, refining my give away and making this a focus. Build my list by 334
HEALTH + FITNESS
I will train for and compete in the Timberman Triathlon on July 11, 2020
I will train for and ride the 45 mile Tour de Cure Twin Cities on June 6, 2020
I will ride in the Angel Foundation bike ride on May 30, 2020
I will train for and compete in the YWCA Women's Triathlon on August 9, 2020
I will average at least 10K steps a day
I will meditate every day for at least 15 minutes a day
I will cook 2 new recipes every month.
I will investigate vitamins and probiotics to take
LOVE
I will care for and love Sam, my sweet dog, this whole year
I will stay closely connected to my amazing friends, both local and far
Stay open to big love
Plan and do something fun for my 55th birthday!!
I will do one tarot card reading a month
SERVICE
I will organize Personal Ink Tattoo Day 2020 with the team
I will help the Looking Sharp Triathlon Team stay motivated for the Timberman and YWCA triathlon
I will fundraise at least $1000 for the Tour de Cure
I will fundraise at least $500 for the Angel Foundation bike ride
ABUNDANCE
I will raise my LinkedIn consulting fee to $224.95
I will save $200 a month, $2400
I will live within my means
I will start a Roth IRA account and contribute at least $500 to it
I will continue to explore and understand my retirement accounts
I will do 3 rounds of the 100 Day Action Plan process
I will save at least half my tax refund