Last week I had my last weight lifting session with the personal trainer I hired back in June, Erin Reding. I mentioned her in a blog post in July. Erin had me design our last workout together. Brilliant teaching strategy!! Put the student in the leadership role.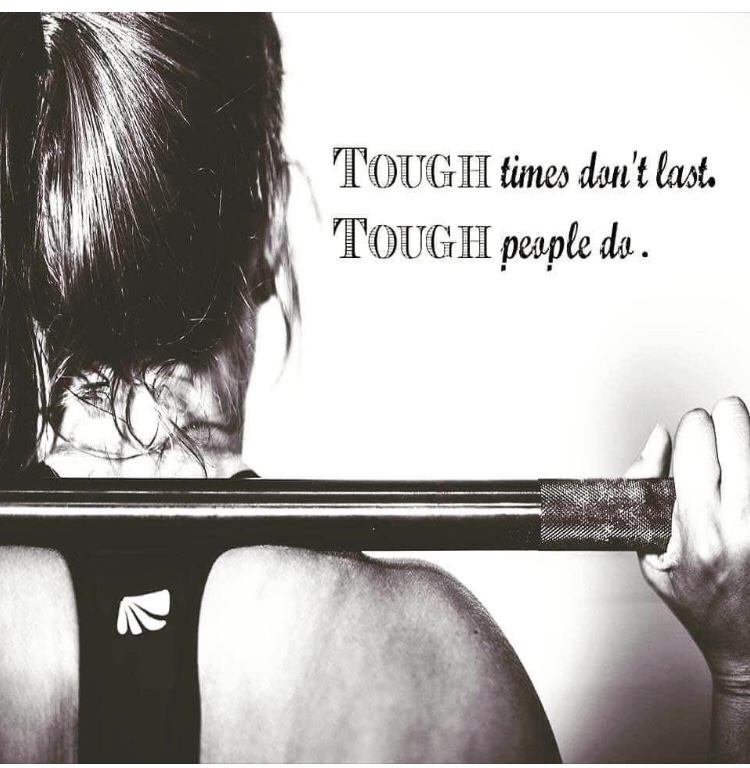 I designed the workout on Tuesday evening, did the workout on Wednesday. Revised it on Thursday in anticipation of our final workout on Friday. I coded the various exercises as Upstairs, Downstairs – the Saint Paul Gym where I workout has two areas to lift weights, one is upstairs and one is downstairs. I also used an H to indicate the ones I needed some guidance or help (thus the H!) from Erin to understand my positioning and so forth.
Here's a photo of the workout I created.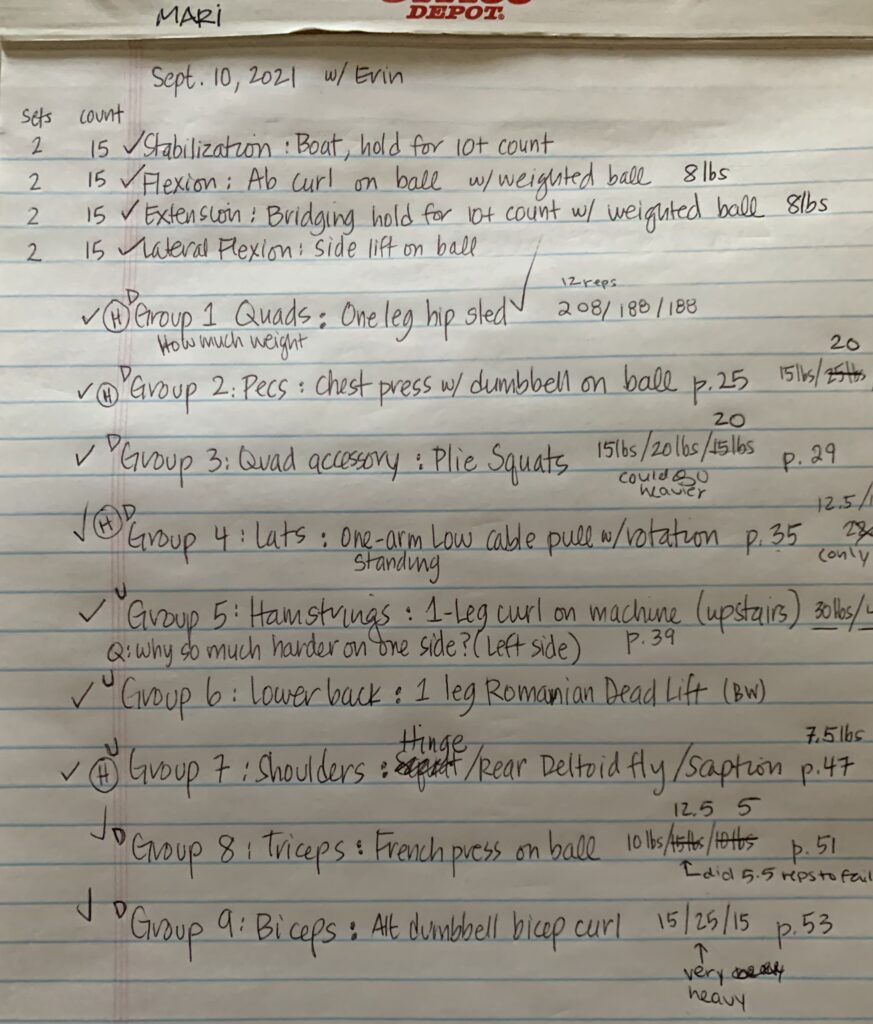 As I mentioned in my July blog, I am doing two one-hour long full body weightlifting sessions each week. I am almost four months into this rhythm.
You see, I am a person of planning and consistency. If you know me, you might be laughing! I LOVE LOVE LOVE consistency and reliability in my life. I don't enjoy surprises. I do enjoy planning. I appreciate knowing what's ahead in my life. I suspect that my skill in planning is largely due to successfully living with type 1 diabetes for 40 years. Learning to be prepared, just-in-case, is essential for type 1 calm.
Do the impossible
I am committed to endurance athletics. I love swimming, biking, running (yes, I've slowly come to love even running) and cross country skiing. I have not loved weightlifting. I just couldn't imagine how I could consistently weave weightlifting into my routine. Wonder of wonders, I am pleased to report that I have done what I considered to be impossible.
The Strong Healthy and Empowered, SHE, program that I'm using is amazing. There are 9 groups of exercises that cover the whole body. In each group, there are a variety of exercises from beginner to advanced. They are labeled by difficulty level.
Drop set weightlifting
Erin taught me the concept of drop set weightlifting. Meaning that when doing one particular exercise on one part of the body, you begin with a lighter weight to warm up, doing more repetitions of the exercise. For me that's usually about 12 repetitions. Then for the next set of that exercise, you increase the weight. Making a strong effort to maintain the form. I often can only do 6 to 8 repetitions with the higher weight. In fact, as I get stronger and more confident doing the various exercises, I finally have learned what "lift to fatigue" feels like and means!!
Lift to failure
In our last session, I was doing a tricep exercise called a French press with dumbbells on a ball and I was in the second set and I was using 12.5 lb dumbbells. They were HEAVY!!!! And I could only get to 5 reps, and that last repetition my arms were shaking! In fact, Erin wrote on my paper, "lifted to failure." I felt like I got an A+ for doing something to failure!!!
Weightlifting fun pays off
In fact, what I discovered over these four months is that I LIKE weightlifting! I like how my body is changing and how strong I feel in my body. I enjoy planning my workouts. I enjoy focusing on what I'm doing as I lift and I like how my body feels as I challenge myself. I also really like that two days a week is all it requires.
I've noticed that I'm getting faster in my biking and running. My massage therapist (I go once a month for a glorious session with Sarah – she has a high powered HEPA filter in her office and we both wear KN95 face masks) has even noticed how much more muscle I have and how my body has more definition. I've noticed that my posture is better.
In short, this weightlifting with consistency feels do-able for the rest of my life. I like that feeling. And yes, I like planning for something to be do-able for a very long time!
What about you? Do you lift? If not, I strongly encourage you to give it a try. Your wellness is worth it, YOU are worth it!
Are you on my email list yet? If not, please join today! I will never share your email. You've got my word on that.