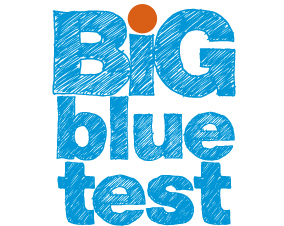 It's that time again! Time to exercise for at least 14 minutes, and see what happens to your blood sugar AND at the same time, raise money for people with diabetes. Each test will raise $1!!
Here's what you do:
If you have diabetes you test your blood sugar (no diabetes? no testing!)
You exercise for at least 14-20 minutes.
You test again (if you have diabetes), and
You share your experience on BigBlueTest.org or through the app for iPhone or Android.
Here's a video that explains it all!
I did my first Big Blue Test of 2014 on Monday. I went running for 20 minutes non-stop. My blood sugar was 198 when I started and when I finished it was 122!!!
I am going to do a Big Blue Test everyday!! All together we will get to 35,000 Big Blue Tests!!! We've got to get to this number by November 19th, so everyone, get out there and start dancing, running, walking, cycling, swimming, playing basketball and so forth!!!
And, be sure to leave me a comment, since I love to hear from you!!