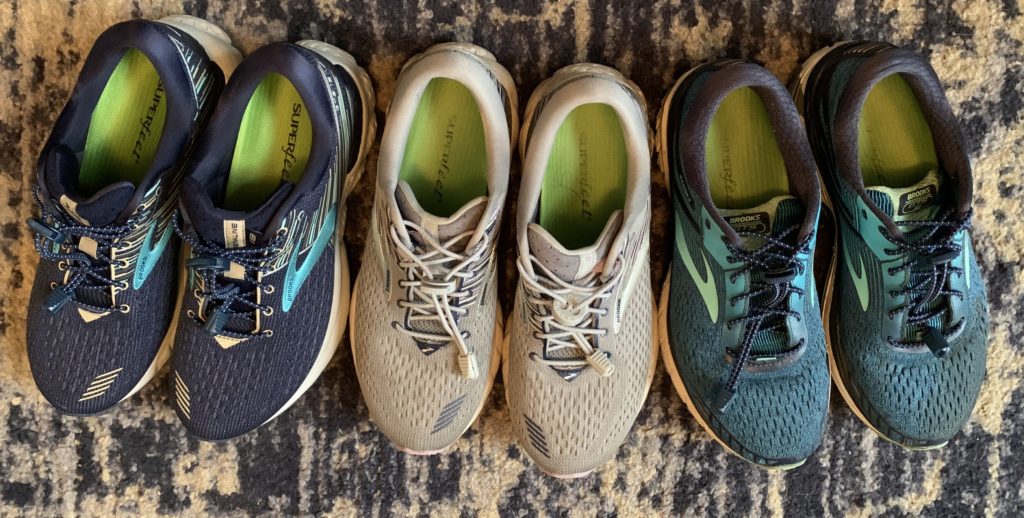 Sally Edwards, at her speech she gave in August here in Minnesota, talked about ways to save time everyday. The idea being to have more time to do the things you most love to do, such as exercise!! One of her ideas was to no longer have to tie your shoe laces.
Might sound crazy, but it's true, not having to tie your shoes is THE BEST!! It's part of why I've been a long time Dansko clog wearer.
I love wearing my old running shoes as knock around, comfortable walking shoes. Because I do triathlons, and I change from my bike shoes to my running shoes in transition 2, known as T2, it's important to have a super speedy way to get the bike shoes off and the run shoes on, with no tying of the shoes!
I've used a variety of systems and my triathlon colleague Brooke turned me on to the brand called Lock Laces that you can get for until $8 a pair on Amazon. I LOVE THEM! In fact, I've got them on all of my running shoes and I even recently bought a pair of Lock Laces for my comfy black Keen shoes.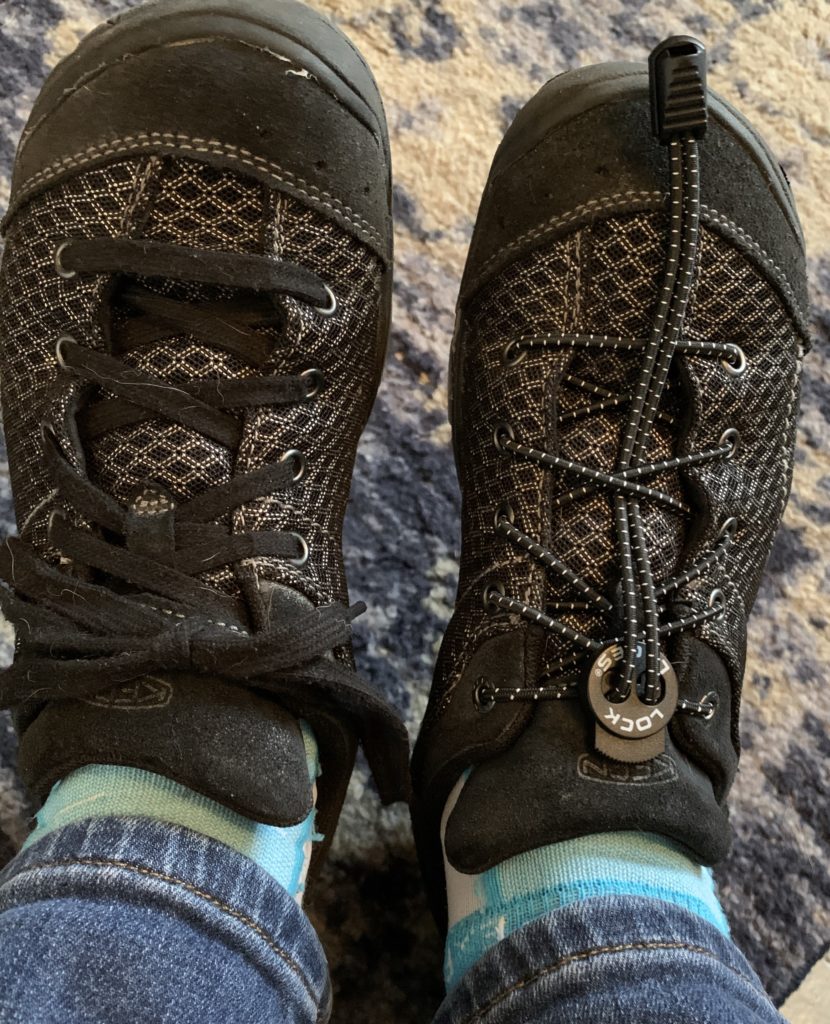 Here's the deal, when I'm deep in thought, as I have been at my University of Minnesota job the last two weeks, I like to take off my shoes. For some reason, my feet get hot when my brain is working hard to figure things out.
At my job as the Internship Coordinator, I had to completely redesign one of the internship classes I teach. And I had to do it in less than two weeks so it could make it under deadline to the curriculum review committee. Needless to say, all that hard core thinking caused my feet to way overheat!!
I wore my old running shoes with the Lock Laces so I could quickly and easily get them on and off!! PERFECT! In fact, the Lock Laces saved the day as I successfully redesigned that internship reflection class!
I strongly encourage you to give them a try. Not only will you save time every day you wear shoes that have the Lock Laces, you might discover that like me you love them!
Be sure to let me know!