I'm not there yet, but I'm giving myself credit for being at 6 workouts a week the past two weeks. It's not easy making sure that I've got workouts scheduled every week. Can you relate?
My goal is to be at 9 workouts a week by March 23rd, which is the kick off of the 16 week training plan I'm following to get ready for the Timberman Olympic distance triathlon I'm doing on July 11, 2020. I may have mentioned this is the longest triathlon I will have done since 2009, a LONG time ago! In short, I'm also 11 years older!! 
I've narrowed my life obligations and I continually assess what I'm doing with my time each week. That helps! How do you plan for the athletic events in your life?
Today I've got 3 tips that I'm using and I hope you will find helpful. My friend and fellow type 1 endurance athlete who I've told you about in the past, Don Muchow, is currently running from the West Coast of the US to the East Coast. By himself, with folks joining him when they can. He's running all 2810 miles in 99 days. To inspire myself and you, here's Don's awesome website where you can see a wonderful short video describing what he's doing and why.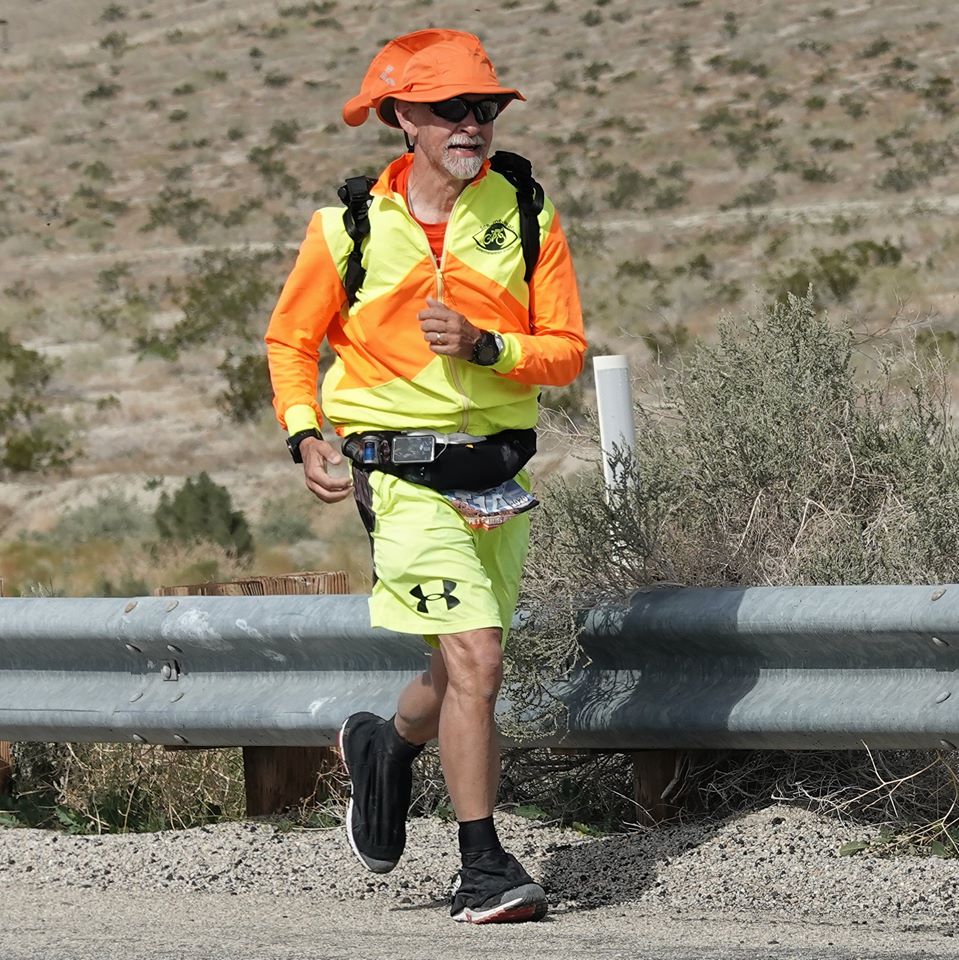 In the event you are NOT doing a 2810 mile run, here are the tips I am using to get myself ready to do 3 swim workouts, 3 run workouts and 3 bike workouts every week for 16 weeks!!
Tip #1: Have a regular time to schedule your workouts for that week.
Every Sunday afternoon/evening, I open my calendar and I study it.
After close analysis, I schedule as many workouts as I think I can accomplish that week. Knowing I will spend 20 – 30 minutes every Sunday to get myself ready for the workouts for the coming week helps me stay calm and focused during the actual workouts, instead of panicking about not being ready for what's coming.
It also helps me reflect on what I've accomplished, which reminds me to celebrate!! I have a hard time remembering to celebrate! Do you remember to celebrate??
Tip #2: Do as many of the workouts with people or various groups that will hold you accountable.
In early January, I joined my friend Jenny at the local YWCA every Thursday morning for a run intervals run class. The consistency and knowing that Jenny will be there helps me make sure I show up for that 7AM class. A few weeks ago, we added a 30 minute swim after the 60 minute run interval class. The consistency and the accountability make such a BIG difference.
I realized quickly that evening workout sessions are not easy for me to accomplish. Once I get home, it's very common for tiredness and overwhelm to hit me hard. Because of that, I try to schedule as many workout sessions as I can for before work. Even so, for 9 workouts a week, I need to find a few evenings for training sessions.
My friend Jenny has talked about the Minnesota Distance Running Association a bunch. So I looked at their website and took the leap. I joined, and I signed up for their half marathon training program. Starting next week I will be doing a 6pm Tuesday evening run and a 7am Saturday morning long run. I'm excited to see who I will meet! Knowing the group is expecting me to show up means I will show up. Can you relate?!
Tip #3: Have fun!!
This last tip may seem lighthearted, and truthfully it's the linchpin of all the tips this week. For the workouts I do alone, I make sure the podcasts and music I plan to listen to are upbeat and cheerful. I think of the podcasts and music as rewards for showing up! And all the sessions I do with my pals, I love it when we laugh and tell each other fun stories. In essence, I love it when there is lots and lots of laughter. I am profoundly grateful for all the friends I've found in the world of triathlon. 
Going into a workout thinking it's drudgery or a chore is a sure fire way to make yourself miserable and not want to ever get out there again. The best idea is to create fun and joy around your training sessions!
And last, be sure to celebrate all you accomplish, even the small stuff! YOU ARE WORTH IT!!
Please do let me know your tips for getting yourself to do lots of training sessions each week!