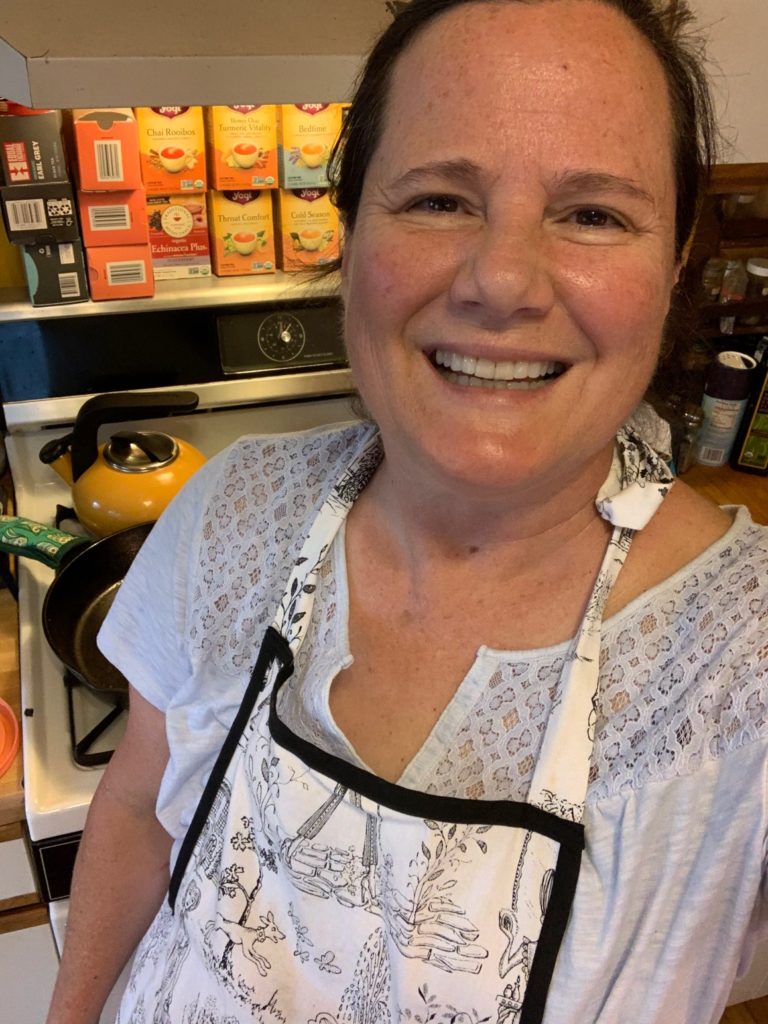 I love cooking. This was not something I have enjoyed doing my whole life. The few years before I found out I had cancer for the first time, I was a Lean Cuisine frozen dinner expert. Round 1 of cancer got me off the frozen dinner bandwagon, but it wasn't until round 2 of cancer that got me to give up meat, most dairy and all gluten.
Eliminating those three items from my diet resulted in needing to learn how to cook again. In 2010, I made the commitment to make at least two new recipes EVERY month. I am pleased to report that I have maintained that "try at least two new recipes every month" promise to myself for over ten years.
Plant forward cooking class
On June 15th I saw on the University of Minnesota website a promotion for a class entitled, "Plant-forward Cooking – Support your local farmers!" I immediately signed up. To my surprise and complete delight, the instructor, Robin Schow, of the Healthy Foods, Healthy Lives Institute which just happens to be part of the college I teach at, the College of Food, Agricultural and Natural Resource Sciences (CFANS), did a Zoom presentation showing us in her kitchen how to cook three amazing recipes.
I've attended a few cooking classes over the years, but I never, ever thought I would enjoy attending a Zoom cooking class! What a fabulous treat it was to watch her talk and cook. The three recipes are all likely items I would never try on my own. I was entranced!!!
They are super healthy and the items in the recipes are all easily purchased at the Farmers Market I attend nearly every Saturday from May to October. 
I printed out the recipes and I've included them here for you too! AND, best of all, YOU too can attend one of these classes.
There you go, three healthy, delicious, in season food for you! Enjoy and happy eating and happy summertime!
If you'd like a PDF of the recipes, click here.
White Bean and Garlic Scapes Dip
From the New York Times – Makes 1 ½ cups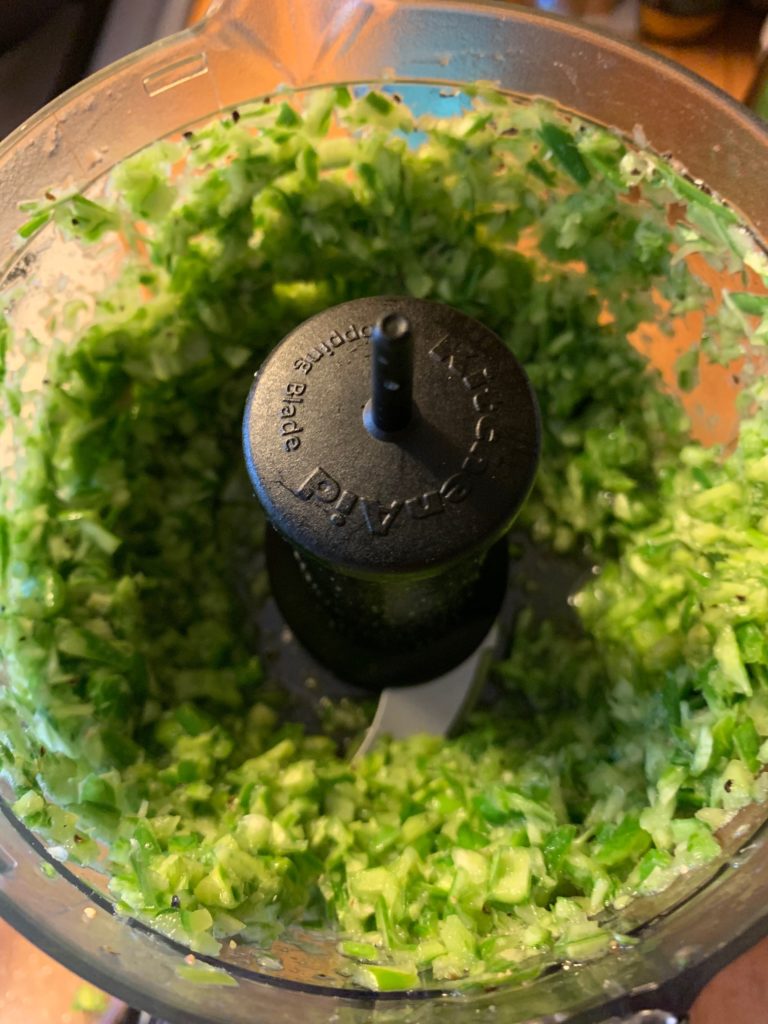 This is super tasty and gets better as you leave it in the fridge. I spread it on gluten free crackers and dip carrots into it! I'd never cooked with garlic scapes before, they are a new favorite!
Ingredients:
⅓ cup sliced garlic scapes (1 large bunch)
1 tablespoon freshly squeezed lemon juice, more to taste
½ teaspoon salt
Ground black pepper to taste
1 can (15 ounces) cannellini beans, rinsed and drained (or 1 ½ cup cooked)
¼ cup extra virgin olive oil, more for drizzling
Instructions:
1. In a food processor, process garlic scapes with lemon juice, salt and pepper until finely chopped. Add cannellini beans and process to a rough purée.
2. With the motor running, slowly drizzle olive oil through the feed tube and process until fairly smooth. Pulse in 2 or 3 tablespoons water, or more, until mixture is the consistency of a dip. Add more salt, pepper and/or lemon juice, if desired.
3. Spread out dip on a plate, drizzle with olive oil, and sprinkle with more salt.
Quinoa & Cucumber Salad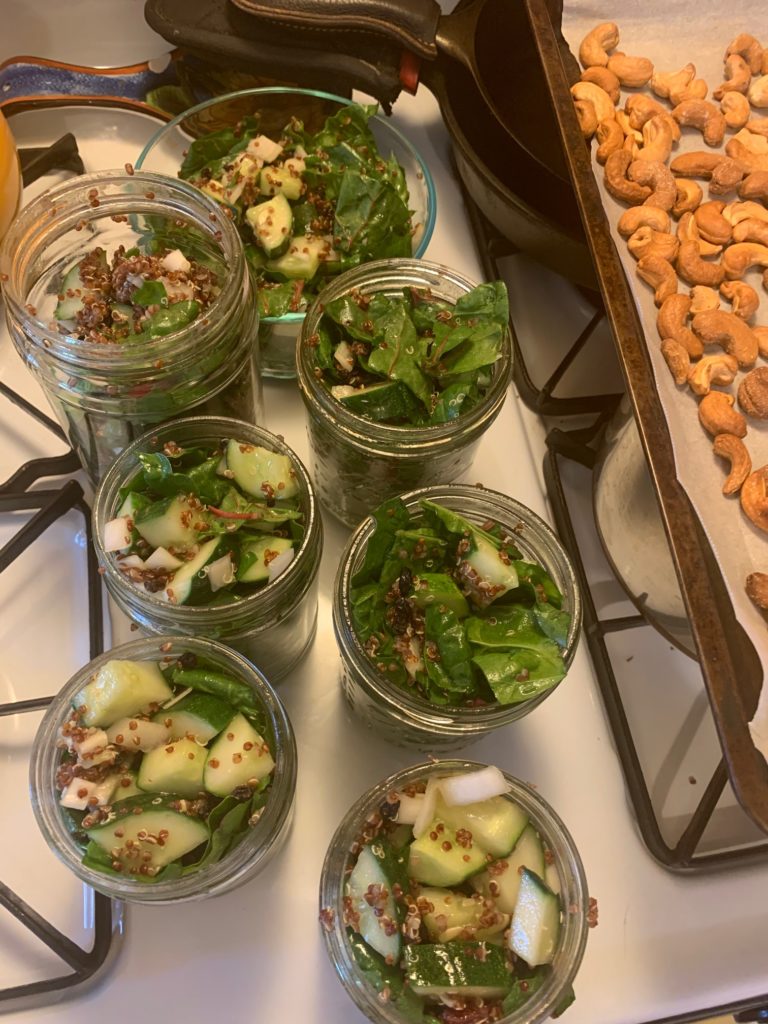 Adapted from Jenny Breen – Cooking up the Good Life
I've made this recipe three times since June 15th when I learned how to make it and wow, wow, wow!! Big time YUM!! Let me know if you like it too!
Ingredients:
2 large cucumbers, halved and sliced
2 cups cooked quinoa cooked (cook ½ cup quinoa in 1 cup water, simmer w/lid for 15 minutes)
½ sweet onion, sliced thinly
1/3 cup currants or dried cranberries
1 bunch chard leaves chopped (stems removed and reserved for other use)
1 cup toasted cashews
DRESSING:
2 tablespoons toasted sesame oil
2 tablespoons olive oil (or other mild flavored oil)
1/2 teaspoon salt
1/4 cup rice vinegar
2 tablespoons honey
2 tablespoons tamari
2 teaspoons Dijon mustard
 Instructions:
1. In a small bowl, combine dressing ingredients and mix well.
2. In a larger bowl, combine salad ingredients (except toasted nuts) and pour dressing over salad. Mix well and refrigerate until very cold.
Add toasted nuts right before serving. Here's the instructions I followed for toasting the cashews. Super easy to do!
Rhubarb Crisp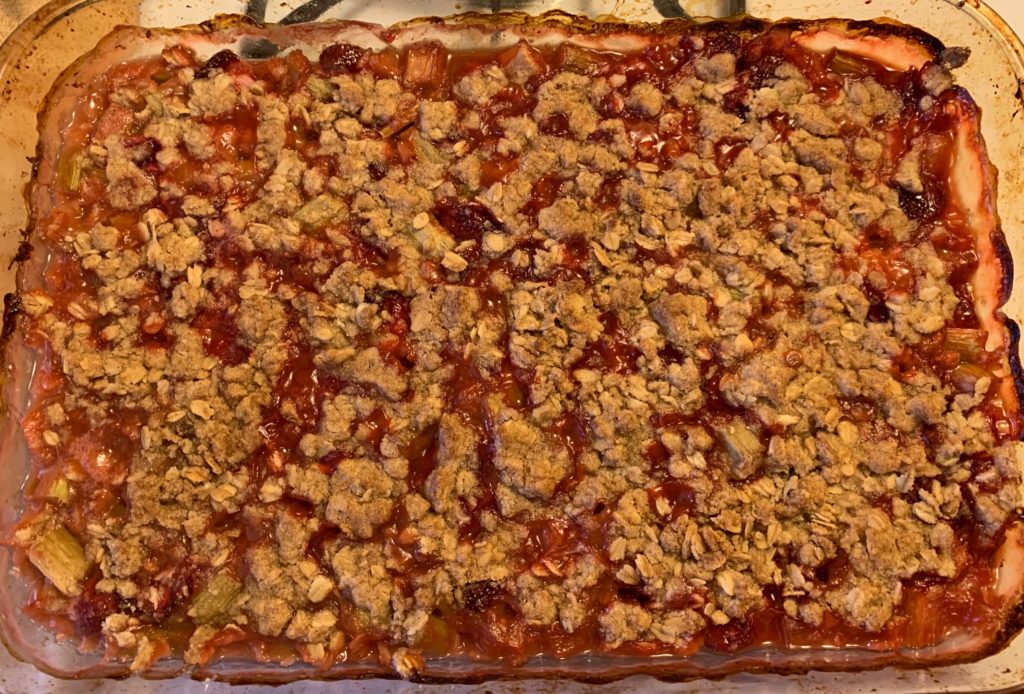 Another really tasty treat! I have made it twice. Both times I mixed in a bunch of Farmers Market strawberries which are super fresh and tasty at the end of June start of July.
Ingredients:
6 tablespoons cold butter, cut into small pieces (I used Earth Balance non dairy butter)
2 ½ to 3 pounds rhubarb, trimmed, tough strings removed, and cut into 1 1/2-inch pieces (about 5 to 6 cups)
¼ cup white sugar
1 tablespoon lemon juice
1 teaspoon lemon zest
½ cup brown sugar
½ cup all-purpose flour (I used almond flour, so gluten free)
½ teaspoon cardamom
2/3 cup rolled oats
Instructions:
1. Heat oven to 375 degrees. If you desire, lightly coat an 8- or 9-inch square baking or gratin dish with a little butter.
Toss rhubarb with white sugar, orange or lemon juice and zest and spread in baking dish.
2. Put brown sugar, flour, cardamom, salt, and cold butter butter in a food processor and pulse for about 20 or 30 seconds, until it looks like small peas and just begins to clump together. Add oats and pulse just a few times to combine.
3. Crumble the topping over rhubarb and bake until golden and beginning to brown, 45 to 50 minutes.
There you go! For sure let me know if you've got a yummy recipe to share. And, if you try any of these three, let me know how it went and what you thought of it!
With lots of good food love!
Mari