P.ink Day Minneapolis continues to fast approach. October 10th is just around the corner. The Planning Committee has rallied wonderful gifts for our six survivor warriors and we've found generous donors for breakfast and lunch. On October 10th, you can track our day on social media using our hashtag: #pinktattoodaymsp. Please follow along!! We will post lots of amazing photos and insights into the transformations that will take place. We will post on Facebook, Twitter and Instagram. The key to finding our posts will be by using the hashtag!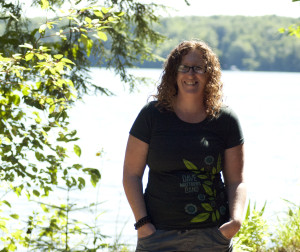 Now, please meet our fifth Minneapolis Survivor Warrior, Jennifer Preston. She is 42 and lives in St. Louis Park, Minnesota with her wife and two daughters. Jennifer's primary support, through all of her surgeries, came from a few of her closest friends, and from her wife. For her first surgery, she was single at the time, two of her friends, Jaime and Megan, were there with her daily. They were the ones who would come over to check on her, help her with meals, and they even helped with the drainage tubes and logging information for her doctor. Jennifer has no idea what she would have done without them, as all of us who have gone through a health challenge can relate!
For all of her surgeries, Jennifer also had her best friend Cyndi. Cyndi lives a few states away, and none-the-less, they were on the phone constantly, including the night before the first surgery. Jennifer always knew Cyndi was with her, even if she could not be in Minnesota. Jennifer's wife, who she met half way through the process, was and is a constant source of encouragement. Jennifer had three surgeries total and having her wife with her for the last one was wonderful. Through this entire process and in the last few years, she has allowed Jennifer to feel love and like her new body was normal.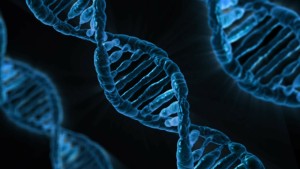 Jennifer's cancer story is one that seems to be less common, but it is finally getting more media attention. Jennifer entered into the mastectomy and reconstruction process by choice. She has a significant family history of breast cancer, with all of the women having had it for the last three generations. Jennifer spent about 10 years alternating between mammograms and MRIs every 6 months. Finally at the age of 38, she decided it was time to stop waiting for cancer. Jennifer has two daughters and she felt she could no longer take the risk. She went in for a double-mastectomy on July 18, 2011. She's had two reconstruction surgeries that followed. It was, and still is a difficult road, but she will forever feel grateful for being able to make the choice, for her family, her girls, and for herself. Jennifer, all of us are glad you made the difficult choice! Your life is worth it.
In reflection, over the last four years, the most difficult part of the entire process is to look in the mirror each day and be reminded of the loss of a part of her body. As many survivors describe, Jennifer doesn't yet feel like herself. And, she certainly looks different. Jennifer is excited to have the chance to work with one of the very talented P.ink Day artists, Matt Kolling, to create a new body, one that is meaningful and beautiful. Jennifer's design will in part be pulled from a tattoo her wife has, as a way to connect them through art.
This will be Matt's second year participating in P.ink Day Minneapolis. Last year he did a beautiful design on Survivor Warrior Sarah. Matt is a very gifted artist and tattoo designer. He works at Uptown Tattoo. Thank you Matt for giving so much time and energy to this healing project!
In closing, I have a Call to Action for you!! Please Like our P.ink Minneapolis Facebook page!! We've set a goal to get to 300 Likes by October 10th! Please help us get there!
Thank you!!
And while you're here, please leave an encouraging word for Jennifer and Matt!!
Please follow and like us: