It's Day 2 of Diabetes Blog Week, the topic is Poetry About Diabetes. I used to write a lot of poetry, but those days were a while ago. I used to go to lots of poetry readings. Nikki Giovani, Denise Levertov, and Dawna Markova are a few of my favorite poets. And I like Spoken Word poetry. A friend and I went to a poetry reading a few months ago and it was wonderful to take in poetry again. And I love to listen to the lyrics of music, which is really just poetry set to music. So, with that love of poetry in my mind, I decided to go for it.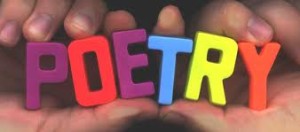 Here's the poem I created.
Breathing Through a Low
Breathing in. And out. Deep. Shallow.
Quickly, in and out.
Fear biting on the heels.
Heart pounding.
Wondering.
What's happening with my blood sugar?
What's my insulin doing?
Will I be okay?
Pedal stroke.
Run another step.
Arms twirl the forward crawl.
Blood sugar plummets.
This happens with exercise.
Can I choke down chalky glucose tabs quick enough?
Breathe into the certainty.
Look the fear in the eye.
Trust. Trust my body.
Message my liver and muscles.
"You can handle this."
"You will get glucose quickly"
"You know what to do."
Disaster averted.
Keep pedaling. Keep running. Keep swimming.
Smile to myself.
I am okay.