May is Mental Health Month and there are lots of emotions with having a chronic health condition. This is Day 3 of Diabetes Blog Week and we are asked to write about the emotions we experience as we deal with the daily reality of diabetes.
It's interesting, I have very few negative emotions connected to diabetes. For me, negative emotions are ones like sadness, anger, rage, despair, hopelessness. In regard to my second cancer experience, I have had to sort through some of these difficult emotions. In fact, I was diagnosed with Post Traumatic Stress Syndrome (PTSD) connected to my second cancer experience. The second cancer threw off my sense of security in the world. It made me question my reason for being here. And I withdrew into myself and into my work. And I made sure no one noticed. I was deeply hurt by that second diagnosis. I am grateful for the mental health team I have and for the close friends I have, both whom have listened to my sorting and who have born witness to my pain.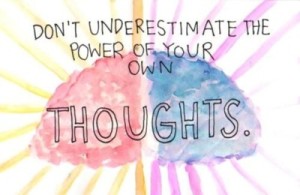 Thus, I know what it is to have difficult emotions connected to a physical condition. I have listened to countless people talk about their diabetes, so I know that many people hate diabetes. And hate having to live with it every day. Many hate the carb counting, the shot giving, the necessary attention to so many details. I'm not sure why I don't experience it that way. About six years ago a friend gave me a t-shirt that says, "Diabetes Sucks." I've never been able to wear that shirt, because that's not how I feel about it.
Maybe part of the reason I don't hate diabetes, or resent it, is because of what it was like growing up with my father who was diagnosed with type 1 when I was one year old. While I did develop a healthy fear of low blood sugars, I also watched how he managed day by day to live a good life, alongside diabetes. My mother studied nutrition and we rarely had sugary treats, soda or junk food. We ate salad and veggies every day and we had a garden.
When I was diagnosed at age 16, I didn't have to go to the hospital and they didn't put me on insulin until almost a month after my diagnosis. I had a chance to get used to the idea that I had diabetes. I went to Mexico when I was a senior in high school with the Spanish Club and my diabetes was no big deal. I learned early to take it in stride. It rarely interrupted my life.
It's been almost 33 years since my diagnosis, and it's not to say I never get sad about having diabetes. Once in a while it hits me that my diabetes may have contributed to me getting breast cancer, since that's one of the few risk factors I have. And every once in a while I think about how much time I spend every day taking care of my diabetes. I've learned to breathe into it, and thank my body for doing so well, in spite of having diabetes. And I'm learning to do that in regard to having had cancer too.
One thing I have learned along the way is that every single human being has a challenge. Perhaps the point of being human is for our souls to have the opportunity to learn things. One good way to learn something is to have a challenge to deal with. Diabetes and cancer are certainly very good learning opportunities for my soul.