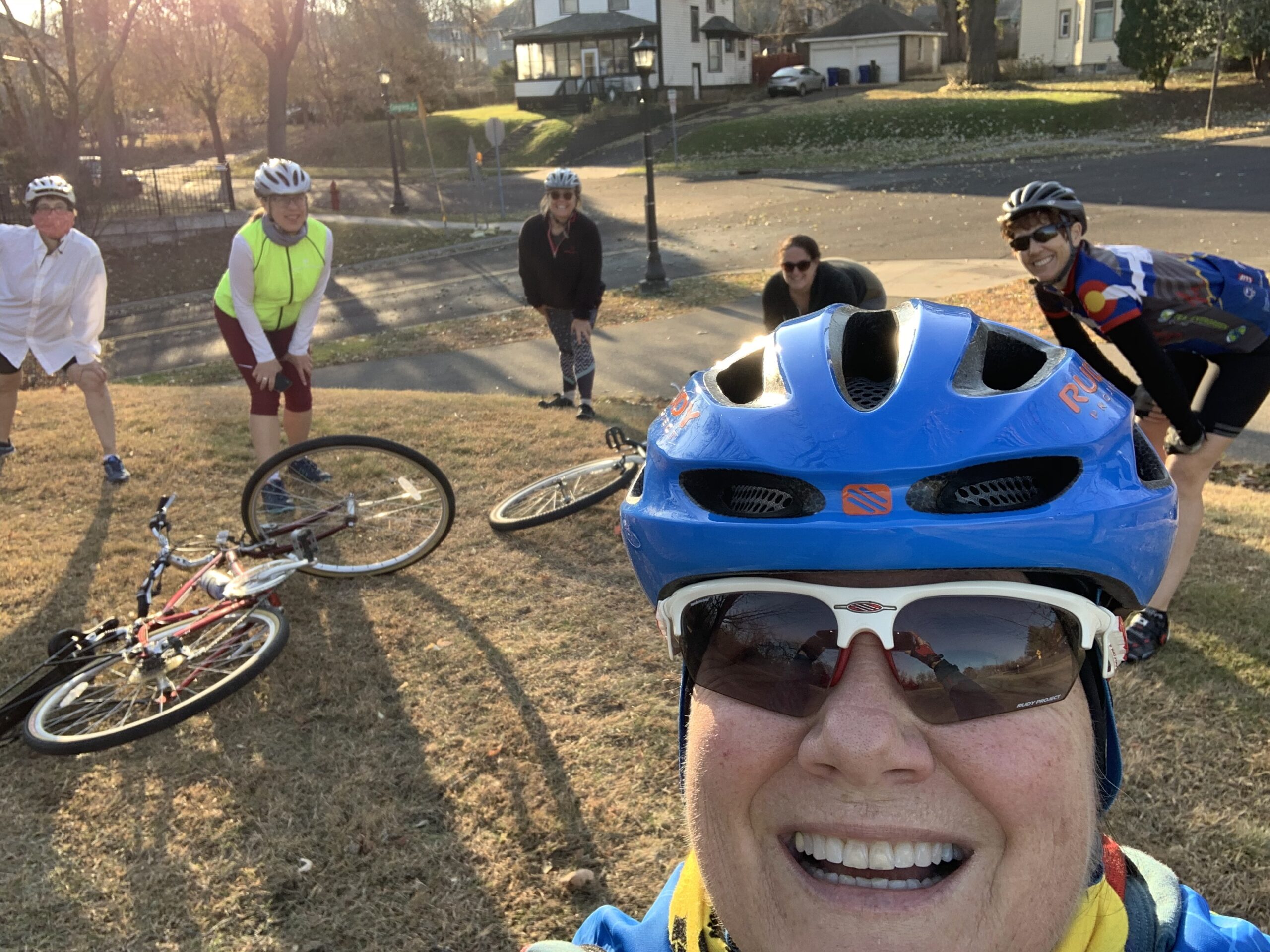 Muscles matter for effective insulin absorption. This sounds obvious, but I've often wondered what this means in concrete actionable terms. A few years ago, my brother, who, like me, has type 1 diabetes, mentioned that he intentionally lifted weights with a friend of his and that it resulted in better diabetes control. I confess, it went in one ear and out the other.
Endurance vs strength
I consider myself to be an endurance athlete. One who loves to bike, run, swim, or cross country ski for long sessions of time. Lifting weights, or as it's known, strength training, is something I have to convince myself to do. Every few years, in the off season, aka "the winter," I make a little effort to lift a few weights. I've never gotten consistent.
Workout for Women
This year COVID hit and whole new ways of interacting with my friends sprang up. In mid-July, five of us started doing the Workout for Women app and texting each other after we had done the 7 minute Daily7 strength workout. The idea being that we encourage and support each other as we kept up with this seven minute no equipment needed strength workout.
I'm now going on day 130 of doing the Daily7 or some days some other exercise offered on the Workout for Women app. I like keeping up a streak. Ironically, the streak is more motivating than getting stronger!!
Biking uphill with ease
I was shocked on November 8th when Jenny, Marie, Monica, Eileen and I went on a 30 mile bike ride and we finished by riding up the Ohio Street hill in Saint Paul, Minnesota. Ohio Street feels LONG (from the bottom to Jenny's house is exactly 1 mile) and it's steep, a 6.5% grade. Jenny and I had done a ride earlier in the summer and we had ended the ride the same way, going up, up, up Ohio Street. That earlier time it was HARD. When we got up, I was suffering, my legs were burning and I was winded.
The squats and lunges pay off
The ride on November 8th, most likely our last outside bike ride of 2020, when we hit the uphill on Ohio, I was surprised.
It wasn't hard. In fact, I was pleased by how good my legs and abs felt. I rode up that 6.5% grade with ease. As I neared the top of the hill, I started yelling for joy!!! Both Marie and Jenny were delighted at how easy it was for them too!!! We all agreed, all the squats and lunges we'd been doing for more than 3 months were paying off!
Endocrinologist affirmation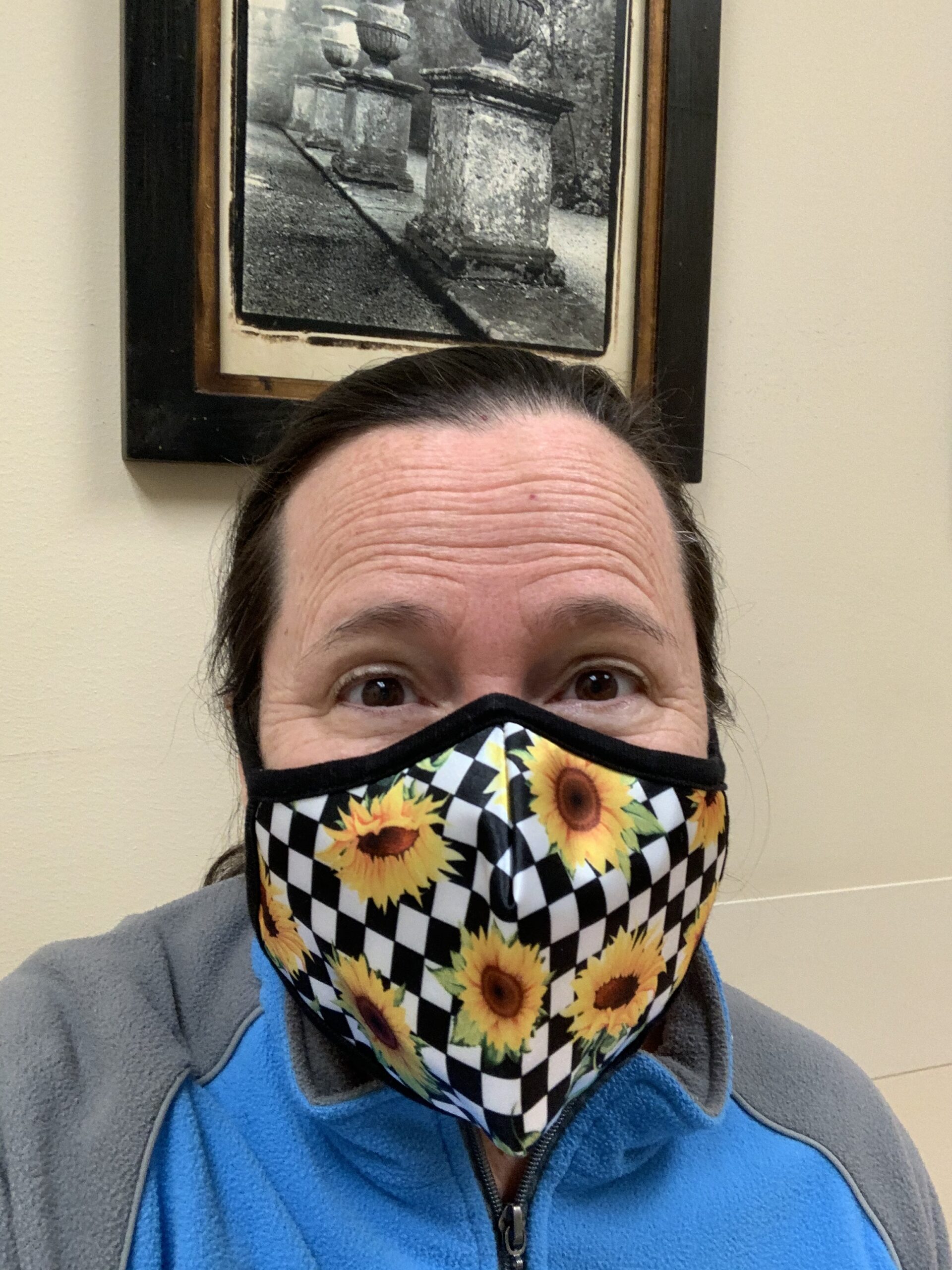 A week later, I went to my regular endocrinologist appointment with my awesome endo athlete doctor Rebecca Mattison, MD. We printed out several months of Dexcom G6 continuous glucose monitor and Tandem Diabetes t:slim X2 pump logs.
No two ways about it, my records looked outstanding. I was "in range" the vast majority of time. The tracings for many, many days were practically flat lines, not an easy thing for someone with type 1 diabetes to achieve.
In part these results are because I'm paying close attention to what I'm eating as I'm working on ELF (eat less food) AND it's because I've put consistent, regular effort into strength training. Dr. Mattison showed off her muscles as we talked about the high value of people with diabetes having more muscle mass in their bodies.
More muscle mass is GOOD for us all
Essentially, when the body has more muscle, you are able to stay more sensitive to the hormone insulin, whether injected or if your body still makes insulin (mine doesn't). In short, it's a win-win to have lots of lean muscle mass in our bodies.
Last week, my friend Jenny, who I mention often in my posts, upped the ante for the 5 of us who text each other daily about the Workout for Women Daily7. She shared this New York Times workout set called How to Build Muscle in 9 Minutes.
Jenny fractured her knee when she fell down cross country skiing last winter and she is bound and determined to be stronger going into ski season this year. Part of her strategy is to build her core, leg and back strength. Doing the NYT set is a muscle-building, whole-body workout that takes the Daily7 up a bit.
Peer pressure is beautiful.
Especially when the end result is positive and good for your health. I heard Jill Blashack Strahan of Tastefully Simple speak last week. She mentioned that we are the average of the 5 people we spend the most time with. I'm grateful for Jenny, Marie, Monica and Nadine!! We keep things moving forward!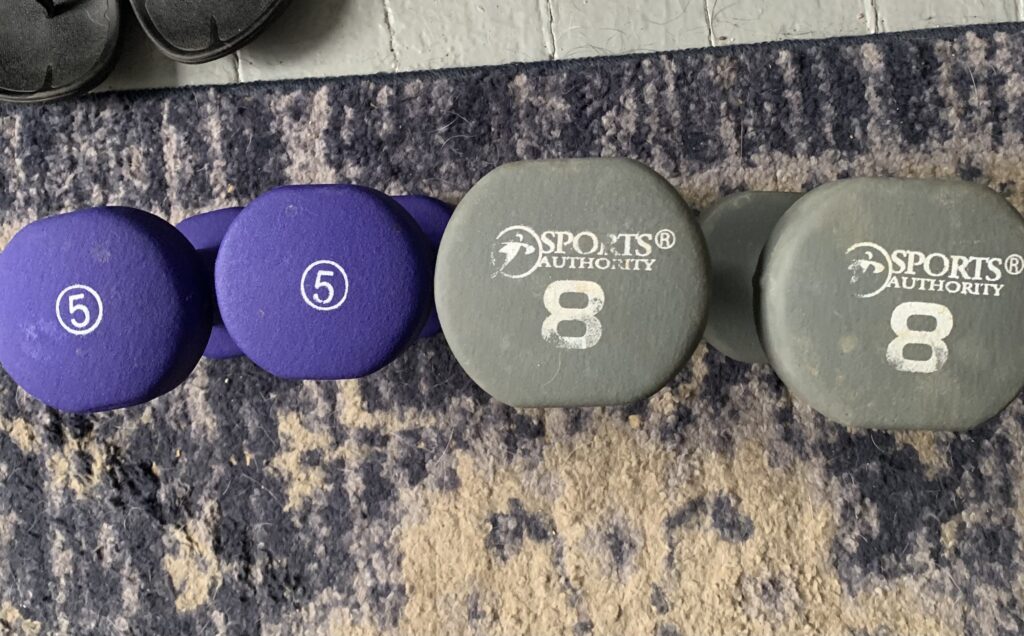 I dug out my 5 and 8 lbs dumb bells and now I put the NYT 9 minute workout set in my daily planner 2 to 3 times a week. Marie and Jenny do the same. All of us are counting on it getting easier as the months go by! I will keep you posted on how it goes.
Do you like strength training? Do let me know in the comments below, I love hearing from you!!
Are you on my email list yet? If not, please sign up right here. You'll get my self-care guide. I created it just for you!