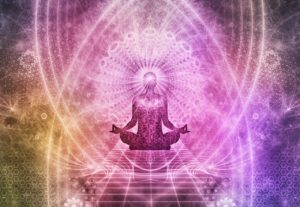 Breaking my ankle twice in two years makes me feel old. I rarely feel old. My approach to aging is to generally remind myself that most of aging is a state of mind. I rarely talk of aches and pains. I am very committed to keep my body moving. Then, I break my ankle and my foot and WOW, the sense that age is creeping up on me.
One strategy I use to keep a youthful mindset is meditation. Meditation and movement in equal balance. For the past three weeks, I've been meditating at least an hour a day and I do believe it is helping my bones mend.
I've also been chair dancing, lifting weights and for the past few days, I've been riding my bicycle trainer for 30 minutes at a time. Soon I will be up to an hour again. It's the BEST. It all reminds me of a post I made four years ago about getting old and exercising!
The other thing I do to keep a youthful mindset is watch videos of older people being active. Here are two of people who are 88 years old and still moving and loving life to the fullest.
Enjoy, and please let me know how YOU stay youthful and moving!
Here's a video of Sister Madonna who is an Ironman and an amazing cyclist!! This video was made two years ago, when she was 86. That means today she is 88!!!