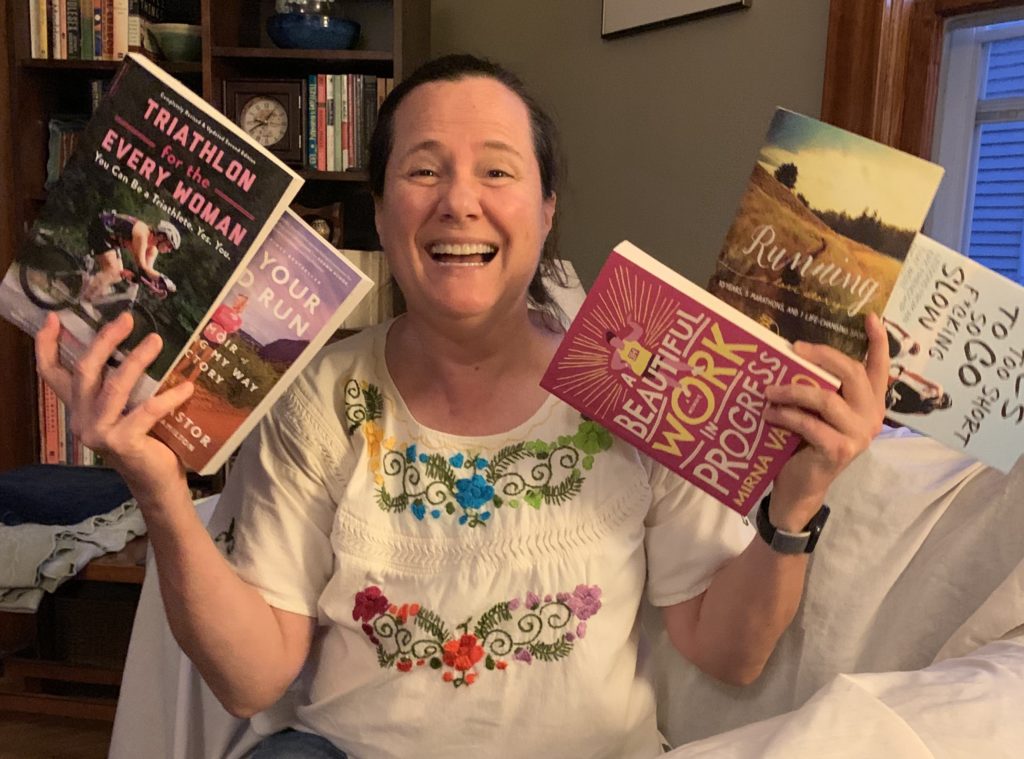 I'm heading today, 9/6/19, to another writing event, the Tribe Conference, put on by best-selling author and writing teacher Jeff Goins. I took an online class from Jeff about how to get going with blogging. It's because of Jeff that for the past almost 2 years, I've been blogging every week and emailing my list every time I blog. Small consistent actions make big impact. That's one of my new mantras.
I tell you about going to the Tribe conference because it was attending the Hay House Writer's Workshop weekend in March 2019 that got me to actually create an outstanding book proposal. I am still amazed that I successfully submitted my proposal to two publishing houses two weeks ago. Time is fascinating to me. Sometimes it's slow and sometimes it's fast.
I'm excited to see what happens as a result of attending Tribe. I already know that friendship building is going to happen. I'm staying at an AirBnB with 4 awesome writer women!!
For you today, I share the Competitive Analysis section of my book proposal. This is the section where I describe 5 books that are similar to the one I'm writing and why my book will fit on the shelf with these books. I enjoyed reading all these books and without hesitation, I recommend all of them to YOU!
Let me know what you think!! And ENJOY some good reading!!!
COMPETITIVE ANALYSIS

Find Your Inner Endurance Athlete (that's my book!) will go on the sports (and outdoor biographies) shelf at the bookstore.

A Beautiful Work in Progress, A Memoir by Mirna Valerio.
Published by Grand Harbor Press, October 2017, paperback, 335 pages, ISBN-13: 9781503943391.
Mirna takes us on a joyous journey to break the stereotypes of who and what a long distance runner is. Mirna isn't white and she isn't skinny. But she is tenacious and she is an athlete. Find Your Inner Endurance Athlete will fit on the shelf with Mirna's book because it will add the perspective of an athlete who doesn't give up, despite living with chronic health challenges.

Life's Too Short to Go So F*cking Slow, Lessons From An Epic Friendship That Went The Distance by Susan Lacke.
Published by VeloPress, November 2017, paperback, 184 pages, ISBN: 978-1-937715-65-6.
This is a beautiful story of a pudgy, cigarette-smoking college professor who meets a healthy, fit, triathlete colleague who convinces her to try swimming, biking and running. Susan, the author, decides to go for it and a strong friendship and fitness develops. Then, the friend gets Stage IV colon cancer and the epic battle begins. Find Your Inner Endurance Athlete compliments Life's Too Short To Go So F*cking Slow with its easy writing style and endurance triathlon focus. The big difference between Susan's book and Mari's is that Mari is the one living with the chronic health disease. Mari shows that those with the conditions can figure out the ins and outs of how to be an endurance athlete while battling the health challenges.

Let Your Mind Run, A Memoir of Thinking My Way to Victory by Deena Kastor and Michelle Hamilton.
Published by Crown Archetype, April 2018, hardcover, 298 pages, ISBN-13: 978-1524760755.
Let Your Mind Run is a captivating look into the mind of an elite endurance athlete. Author and athlete Deena Kastor describes how she learned to change her thinking to be more encouraging, kind and resilient. The end result was that she became the first American to win an Olympic medal in the marathon in more than 20 years. Find Your Inner Endurance Athlete also teaches how to change your mental mindset for positive, life-changing results from the perspective of a regular, everyday athlete who lives with chronic health conditions. The difference is that Mari shows that with little athletic talent, one can still be an endurance athlete and have fun doing it.

Triathlon for the Every Woman: You Can Be a Triathlete. Yes. You by Meredith Atwood.
Published by Da Capo Lifelong Books, March 2019, paperback, 332 pages, ISBN-13: 978-0738285436.
This book is the book I wished I had when I started triathlons in 2005! Meredith does an outstanding job of making triathlon do-able for "every woman." She tells her own story about being an overweight, overworked mom and wife who finds the time and energy to become a triathlete. She gives lots of solid guidance about how to figure it all out, step by step. Find Your Inner Endurance Athlete will fit well with this book because I, too, talk about making up your mind and taking action. I add the vital component of how to do it with a chronic illness.

Running, A Love Story: 10 Years, 5 Marathons, and 1 Life-Changing Sport by Jen A. Miller. Published by Seal Press, March 2016, paperback, 232 pages, ISBN 9781580056106
Jen takes us on her running journey through an eating disorder and through several relationships to finally finding self-love and empowerment through distance running. Find Your Inner Endurance Athlete will fit well next to Jen's book as it, too, is empowering for those seeking to find self-love. Mari's book expands the self-love concept into shifting the reader's identity to one of an endurance athlete with a chronic health condition.