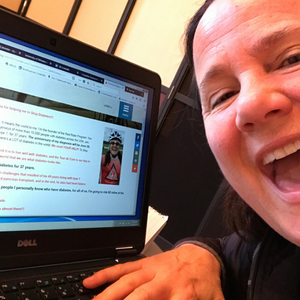 Are you like me and do you sign up to do at least one athletic charity fundraising event every year? As someone who lives with diabetes every single day, and as a two time cancer survivor, there are LOTS of athletic charity events I could do! In the spirit of not overwhelming my friends year after year with my fundraising efforts, I make a concerted effort to limit myself to one athletic fundraising event per year.
This year, I will ride the metric century (62 miles) at the Tour de Cure Twin Cities, raising money for the American Diabetes Association. For the past few years, I've committed to being a Champion, which means I will do my darndest to fundraise $1,000 by ride day, which this year is June 2nd. Would you like to help me reach my goal?! Every donation counts! In advance, THANK YOU!!!
Have you noticed that fundraising in these busy times we are in, is not easy? I've noticed. So a few years ago, I did a non-scientific study of my successful fundraising friends. I discovered three surefire things that they did. I believe in copying successful people. I also like to share.
3 Surefire Charity Fundraising Tactics for you!
Constant Emails
Maybe not constant, but at minimum, plan to send at least 10 different emails to your personal list of people.
I round up anywhere from 50 to 100 emails of friends and colleagues and I put them on MY ASK list. Then I figure out 10 stories about diabetes, specifically about MY diabetes, since that's my charity fundraising cause.
In each email I send, I tell a different story with my ask. That way, each ask has a different twist. I also make a plan to send each email at a different time of day, on different days, because people have the ability to make a donation at different times. Also, once someone makes a donation, I don't keep sending emails to them.
Oh, and when I send the emails, I usually send them through the charity fundraising system, that way everyone is blind cc'd. Privacy is important these days.
Regular Posts on Your Social Media Channels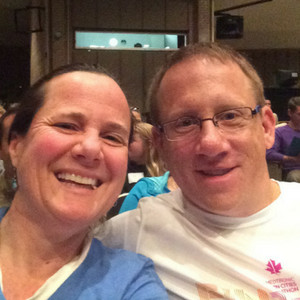 The next thing successful fundraisers do is regularly post their ask on their social media channels.
A friend and fellow type 1 athlete, Douglas Scalia is on Team JDRF and he is running the Pittsburgh Marathon with this team. He posts almost every day, telling us about his training efforts, his diabetes while he runs, and he asks us to donate to his fundraising. He's raised above his goal! And he keeps inviting us to help him raise more!
Personal, Detailed Thank You Notes
The last thing I noticed that successful fundraisers do, is write personal, detailed thank you notes to all of their donors. They write them a note immediately upon receiving the donation and then after the event, they send photos and stories from the event itself, again thanking the donors.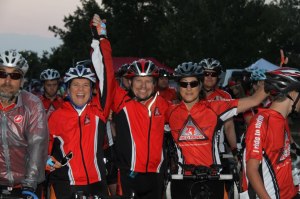 My longtime friend and fellow athlete with diabetes who was for over 10 years a champion Tour de Cure fundraising star, Mike Carter, was one of the best thank you note writers. Mike's thank you's were beautiful. They were personal and incredibly heartfelt. Mike died suddenly last October. He was only 54 years old. He and I recruited Red Riders together in the early years of the Red Rider program.
This year, I will fundraise and give thanks in honor of all the good Mike did in the world. I miss you Mike.
The reason for the thank you notes is because chances are good you will be back next year asking for a donation. Thank you's keep the door open and the vibes good!
Did you notice, the secret to ALL of these 3 surefire fundraising tactics is storytelling. Tell your story over and over and in different ways. Focus on little details, one at a time. And make your stories personal and put your heart into it.
Before you know it, you will have reached your fundraising goal!
Now it's your turn to put these 3 surefire fundraising tactics into action. Get out there and train for the event, and then come home to your computer and start asking and saying thank you!!
Be sure to let me know how you're doing! I love hearing your great ideas!!
Let's stay in touch!