I love soup. In my world there really isn't "soup season." That's because no matter the time of year, I eat soup almost every week. Granted when the seasons turn, which here in Minnesota they most certainly do, and the temperatures cool down as has happened this week, I find myself looking online and in my many cookbooks for delicious fall soups.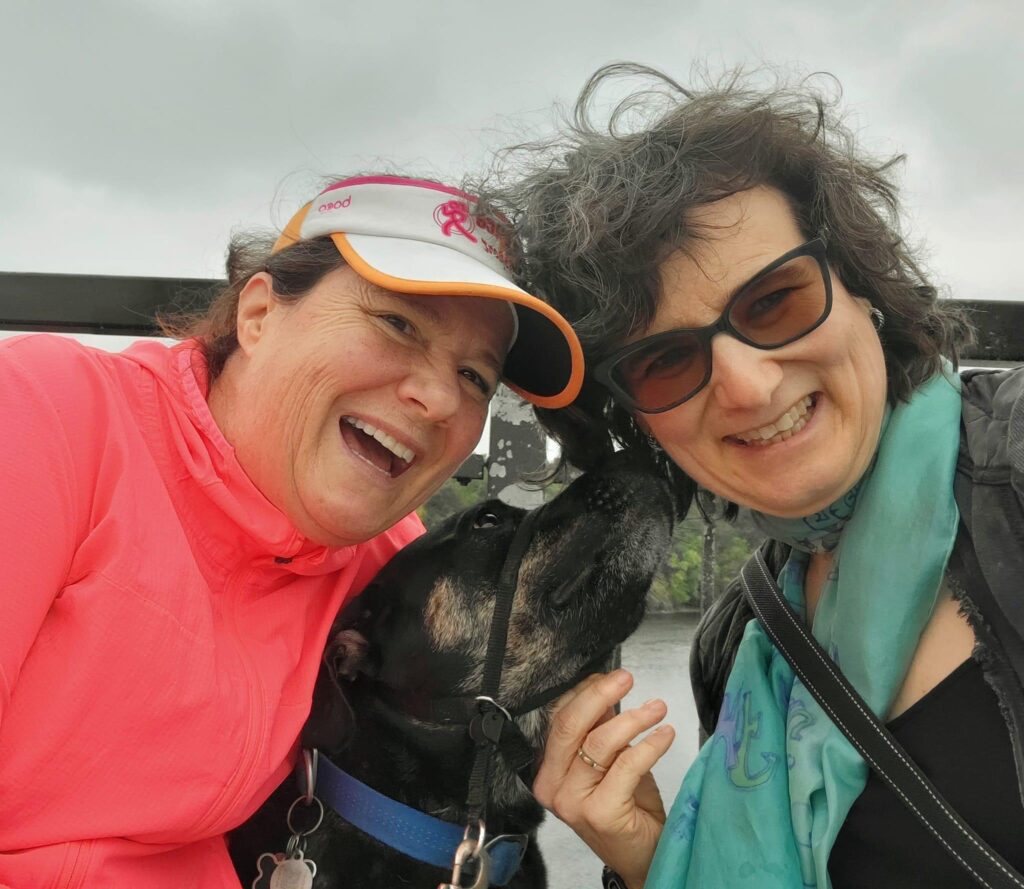 One day last week, I met up with my dear friend Linda Brandt for a walk and talk. I had meant to bring some extra chard that my other dear friend Nadine had given me from her abundant delicious garden.
I love chard, but Nadine had given more than what I could figure out what to do with. The thing is I had forgotten to bring the extra chard with me when I went to meet Linda. I offered to bring it to her later in the day.
Linda in her ever gracious manner, declined the chard, saying that she wasn't quite making soups yet. That got my wheels spinning. I had just made a new-to-me Pumpkin Lentil Soup that I learned about from writer, dog-lover, hiker and vegan Tom Ryan.
Here's the Pumpkin Lentil Soup recipe I made:
https://nutritionstudies.org/recipes/soup/pumpkin-lentil-soup/
Tom is a Substack writer and I get his beautiful letters and essays on a regular basis. I appreciate his writing and find it lyrical and soothing as well as inspirational. Worth the $7 a month to be one of his Substack subscribers.
Tom is the author of several books about his dogs and his relationships with these incredible animals. Additionally, Tom came back from the near dead by becoming vegan for his health and well-being. He regularly shares recipes with his readership. The Pumpkin Lentil Soup caught my attention and I had to make it.
In fact, I was so inspired, I decided to get a baking pumpkin from the coop and make my own pumpkin puree. Something I'd never done before. It was remarkably easy to make.
Here is the recipe I followed for Pumpkin Puree:
https://www.inspiredtaste.net/35527/easy-pumpkin-puree-recipe/#itr-recipe-35527
I am a big fan of leftovers and I cooked this soup on Sunday morning and I eat my salad jars for lunch and this week I'm eating this Pumpkin Lentil soup for most of my dinners. I added Nadine's chard to it and YUM!!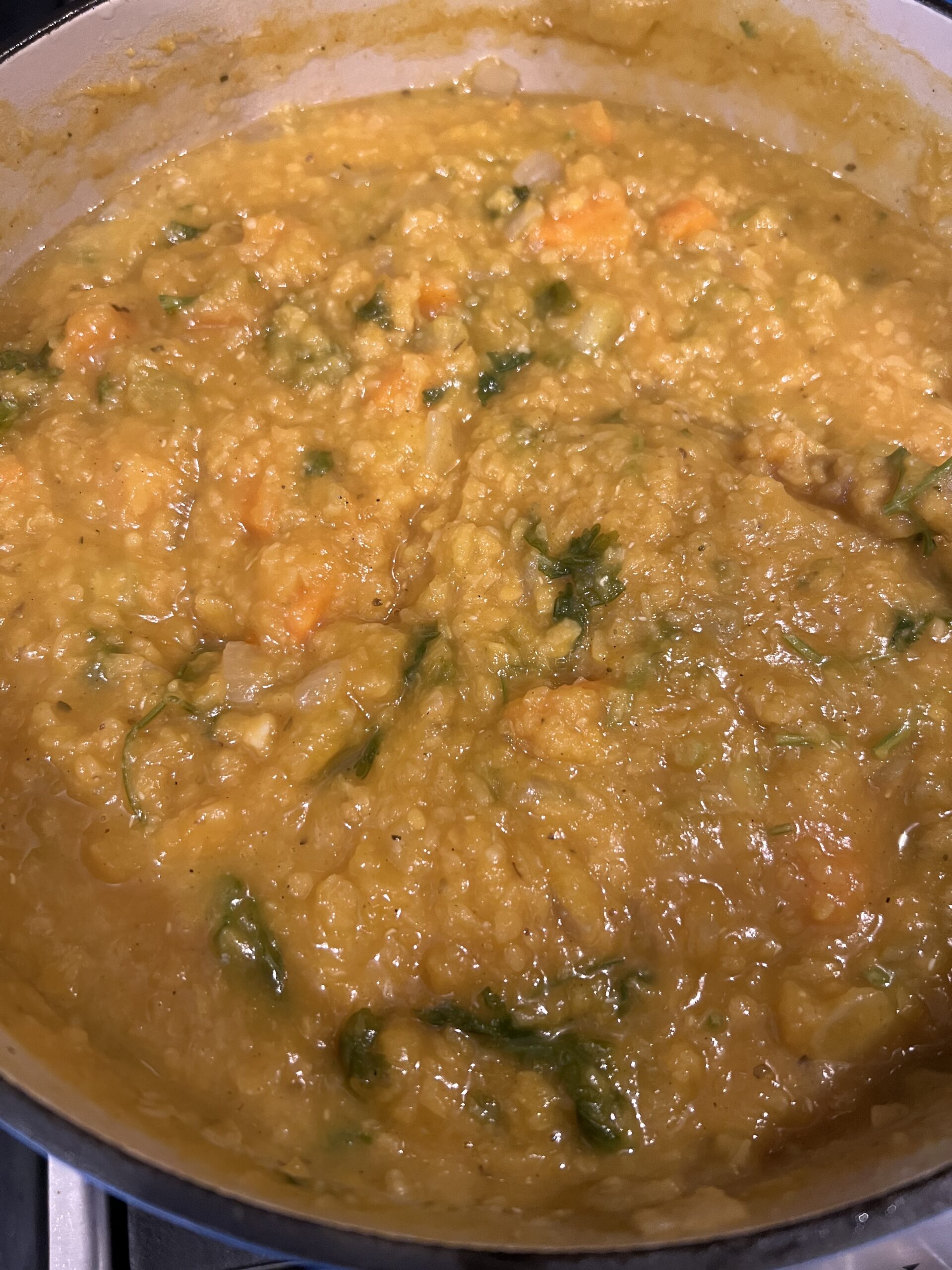 What are some of your favorite autumnal soups?
I love getting new ideas! After all, I'm committed to trying at least two new recipes every month. Keeps my eating from getting boring, since I almost never eat out. 
Thanks for reading today and keep eating well!
Are you on my email list yet? If not, please sign up today! Staying in touch is community building and reminds me that I'm connected to amazing people here on Planet Earth! Thanks!