Pandemics mess with goals. No two ways about it, our world has spun out. I am a very goal oriented person, but being goal oriented when things keep shifting and changing with this COVID-19 situation is NOT easy. I've had to readjust and modify, over and over again. Can you relate?
I set goals in late December/early January for the coming year. I told you my 2020 goals back in January when I described my annual vision board gathering. Quite a few of the items I hoped to accomplish this year are just simply off the table. Darn the table.
Excellent Decisions to the rescue
Thankfully my friend, colleague and wise human Robert MacPhee jumped in mid-summer with an offering. Robert teaches a course called The Excellent Decisions Mastery Course. I signed up. There were 25 of us who took the course with Robert. We did the lessons each week online, and then we met every week for an hour via Zoom to learn and debrief together. Robert is a gifted teacher and facilitator.
Commitment clarity
As a result of going through the Mastery Course, I've clarified my commitment (also known as my goal) and written my vision. Robert insists we don't stop there. He then took us through a process where we clarified our values and our value, which included getting super clear about what states of being are most important to us. WOW!
Incredible process.
In a conversation with a fellow Mastery Course participant, I got clear that my book serves my friends. MAJOR INSIGHT! And my friends are top of the list important to me. Big thank you friends! That includes those of you reading this blog post!!!
My book serves my friends
Thinking of my book as serving my friends delights me! It makes sending the book to publishing houses much less scary. In fact, I actually want to send it because I want to get my book into the hands of my friends. What a discovery!!!
If you'd like to learn more about the Mastery Course, check it out and reach out to Robert. Let him know you found out about him through me. After all, networks matter.
The Prosperity Game
In fact, Robert is hosting The Prosperity Game over the next four weeks. If you want to embrace abundance and confront any lingering hangups you have about financial wealth, I encourage you to invest $20 and join me and all the others who will be playing! Here's all the good info.
Mari's Commitment, Values and Inspired Action
I like to share, so here is my commitment, my values, my most important states of being and my inspired action. Let me know what you think! Our last call was this past Tuesday and I can promise you that I will continue to use the many incredible tools that Robert gave us in this course.
While you're here, in the comments below, please tell me your commitment for the rest of 2020. I enjoy being inspired by you!
Commitment
My commitment is to submit my completed book proposal to at minimum 4 publishing houses by the end of November 2020.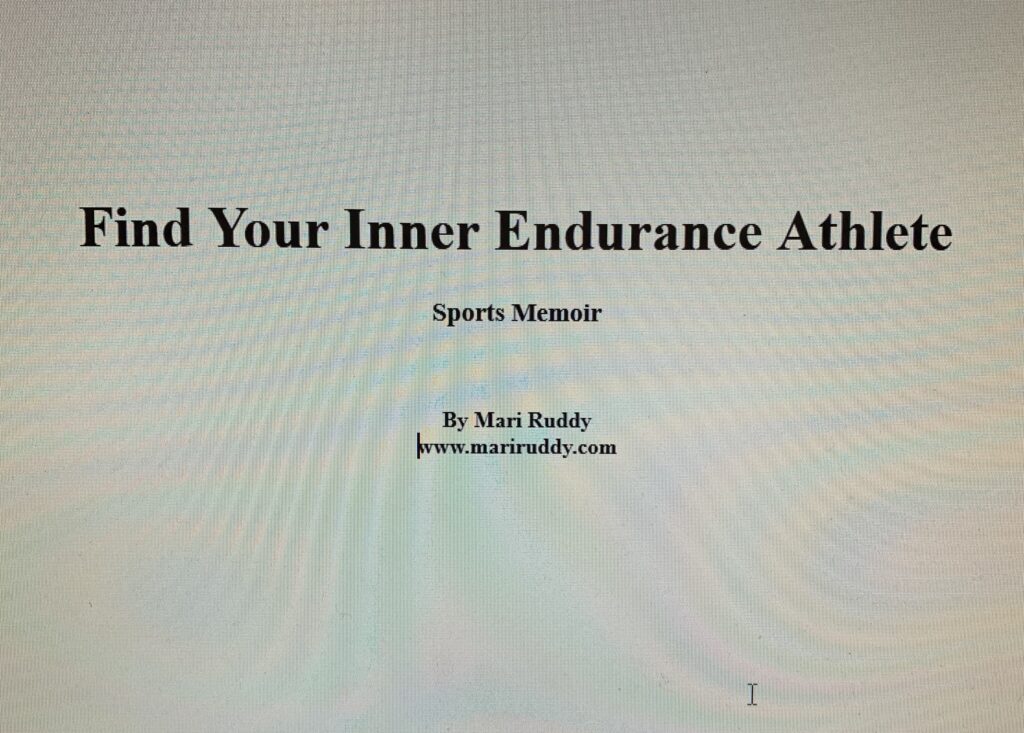 Vision
My vision as a result of doing my above commitment/goal is:
I'm sitting among the trees at the Minnehaha dog park with Sam after getting notification that a publishing house wants to publish my book. I successfully submitted my book proposal to four publishing houses and I feel accomplished and ready to get the book finished all the way. It's a good book that will help lots of people who have chronic health conditions like cancer and/or diabetes such as me, get motivated through endurance exercise and solid self-care.
The publishing house that wants to work with me to get my book out into the world has a great agent that I will work alongside to get it edited, create the perfect cover, and create an outstanding marketing plan.
I feel ready and confident to move forward. Speaking engagements are starting to roll in. My health is excellent. I have a wonderful new boyfriend and I am earning more than enough money to take good care of myself and contribute to the well-being of the world.
My book enhances lives. I revitalize, amplify and motivate as I contribute to the world doing what I love.
Values
What is Important to Me: (in order of importance)
My Friends
My Spiritual, Mental, Physical and Intellectual Well-Being
The Well-Being of the Earth
Learning and Growing
My Dogs
Financial Wellness and Stability
Good Athletic Gear and Healthy Food
My Top Ten Most Important States of Being (not necessarily in order)
Kind
Efficient
Enthusiasm
Reflective
Spiritual
Loving
Trustworthy
Reliable
Generous
Authentic
Inspired Action
Robert had us get clear about our inspired action. Not just any old action, but action that reflects our vision, our values, our value and what's most important to us. I also found myself an accountability partner to check in with at least every other week on my progress.
Small, do-able steps every day
I have started taking small, do-able action steps nearly every day to get to my commitment. I say "nearly" every day because my energy is finite and I HATE setting myself up for failure. Before I know it my book proposal will have been sent to at least four publishing houses.
Thanks for being connected!
If you aren't yet on my email list, please sign up below. As a thank you gift, you'll get my Radical Self-Care Guide.