Deep in breath. Deep out breath.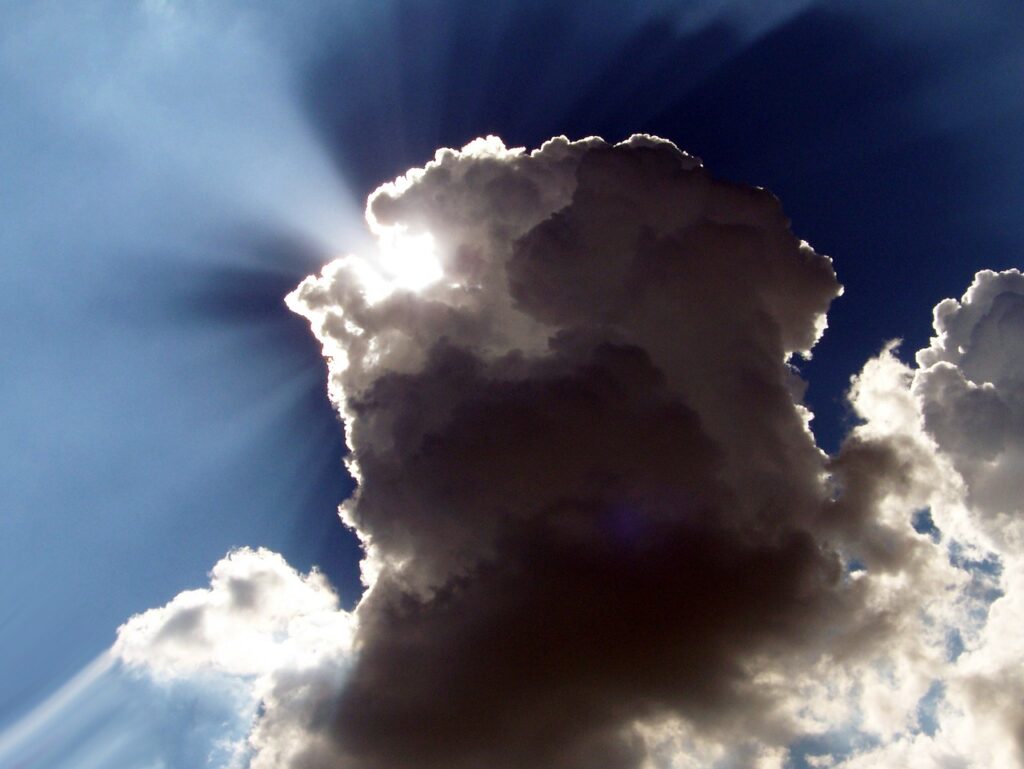 It's been more than a full year since we've officially been navigating this COVID-19 global pandemic. It's been a challenging year, on many levels. 541,000+ people in the United States have died from it. More than 2.69 million people have died from it worldwide. That's a LOT of people who have died as a result of this highly contagious, very deadly virus.
In many ways I know I am fortunate. I have a lot of privilege. I have two jobs that allow me to work from home with relative ease. I have a side hustle (LinkedIn Coaching) that is do-able over Zoom. I have enough money to feed myself and pay my rent.
I have a beautiful house to live in with a wonderful housemate. My health insurance covers mental health services and I have a therapist I meet with regularly to help me process and continue my healing. Sam is my dog who is great at snuggling, so despite not having a boyfriend or husband and not being able to hug any of my friends, I still get snuggles and love everyday.
When the pandemic started, I was worried about loneliness and isolation. I am estranged from nearly my entire biological family and I didn't expect that we would start calling or Zooming with one another. That has played out. Except for one brief backyard visit with my sister, brother and their families, all socially distanced and masked, I haven't talked to or Zoomed or seen my family.
I wondered if anyone would care about my well-being.
Thankfully I have an amazing network of friends. I've worked my whole life on building my friendships. Perhaps my wise inner self knows and has always known that my biological family isn't reliable. Since feeling connected matters for human wellness and success, that investment has paid off tenfold.
I happen to believe in silver linings. Turns out silver linings are real. In fact, as stated in Dictionary.com: "In real life, when a cloud looks like its edges are shining and silvery, it's because the sun is behind it. That's the metaphor: things are cloudy (bad), but they will get sunny (positive) again—or you can least enjoy the one shiny (positive) part in all the gloominess."
I'm always looking for the sunshine!
Here are the four silver linings that have emerged during this pandemic for me.
Silver lining #1: Team Looking Sharp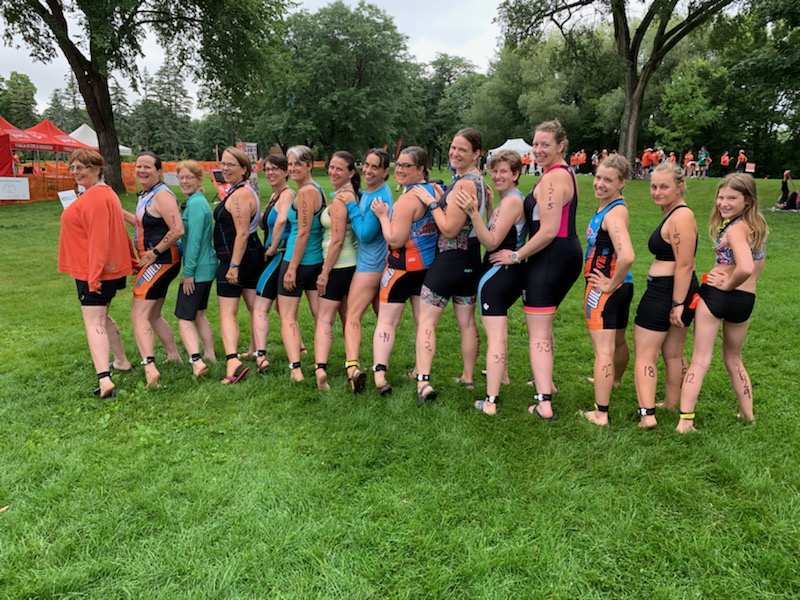 I was a member of the triathlon team Team Looking Sharp before the pandemic, but the group took on new meaning once lock down kicked in. Open Swim in Minneapolis became our meeting ground. We were able to gather two or three times a week at a distance and swim together. Then we started biking together.
In mid-July, a few of us wanted to work on strength training. It was then that six of us started doing the Daily 7 on the Workout for Women app, which I wrote about a bit ago. We started texting each other nearly daily to encourage and support each other doing strength training. The support and encouragement keeps all of us feeling connected, valued and motivated.
As the gyms started closing and the weather got colder and colder, a few of us decided to become winter runners. We started meeting every Saturday morning to run together outside. We strategized about winter gear and Marie became our Costco merino wool socks and base layer fashion expert!
We kept running through the entire winter. As the snow fell, we added cross country skiing to the mix of fun exercise outings. Most of us set up our bike trainers in our houses and we started FaceTime bike sessions to keep us motivated and connected as the winter darkness thickened.
Now it's spring and we've got a Triathlon Social scheduled on Zoom for tomorrow. Our hope is to encourage more women to join the triathlon community. We don't know if there will be any official organized triathlons this summer, but we figured out last year that we can make up our own. Turns out we're a creative, inventive group. We are full of silver linings!!
Silver lining #2: Writing Group: The Warrior Scribes
Before covid, my three person writing group met once a month for 3 hours to write and support each other in our writing pursuits. Then covid hit and none of us were going anywhere, so we started meeting via Zoom every Saturday afternoon. Our rhythm is we spend the first 30 to 40 minutes checking in with each other. We talk, laugh, and share our lives with each other.
Next we tell each other what we will write. Then we go off Zoom and we work on our writing for an hour. Finally we get back on the Zoom and we each get 15 minutes to read what we wrote and get feedback from the others. It's because of these two amazing writing women and our writing process that I get a blog written every week AND I'm making progress on my book. 
We recently named ourselves The Warrior Scribes since we view ourselves and each other as warriors, and well, we write! Shout out to Cathy for coming up with our name!
Silver lining #3: Haven't had to wear my fake boob for an entire year!!
As you know, I had a unilateral mastectomy in August of 2010 and I didn't have reconstruction due to having had radiation therapy on my chest the first time I had breast cancer in 2004. The skin on my chest was too thin for a successful reconstruction. The result was that in order to appear as a "normal" two breasted woman, I have to wear a fake, plastic breast in my bra.
Let's just say, that fake breast is hot and heavy and annoying. Since lock down and stay at home and Zoom all the time, I don't have to wear that boob. I confess, if I never have to wear that thing again, I'd be okay. I don't wear it when I run or bike or swim. I figure there are one armed or one legged people in the world, what's the big deal if there's a one breasted woman among us?
Silver lining #4: Individual friends to check in with on a regular basis
My last silver lining of this pandemic are the friendships I have with four incredible women. I make it a priority to check in at minimum once a month, often much more often, with these thoughtful, generous, fun women. The regular contact with these women reminds me that I do matter and that I do have people who care about my welfare. In exchange, I care deeply about them too.
In summary, the biggest silver lining of this pandemic was discovering I do belong to a few circles of friends.
How are you doing after a year of managing this pandemic? What are the silver linings that you've discovered?
Please let me know, I appreciate hearing from you and I love your comments!
Are you on my email list yet? If not, please join below, it's easy and I keep your email private. Plus you can unsubscribe at any time.
I enjoy being connected!