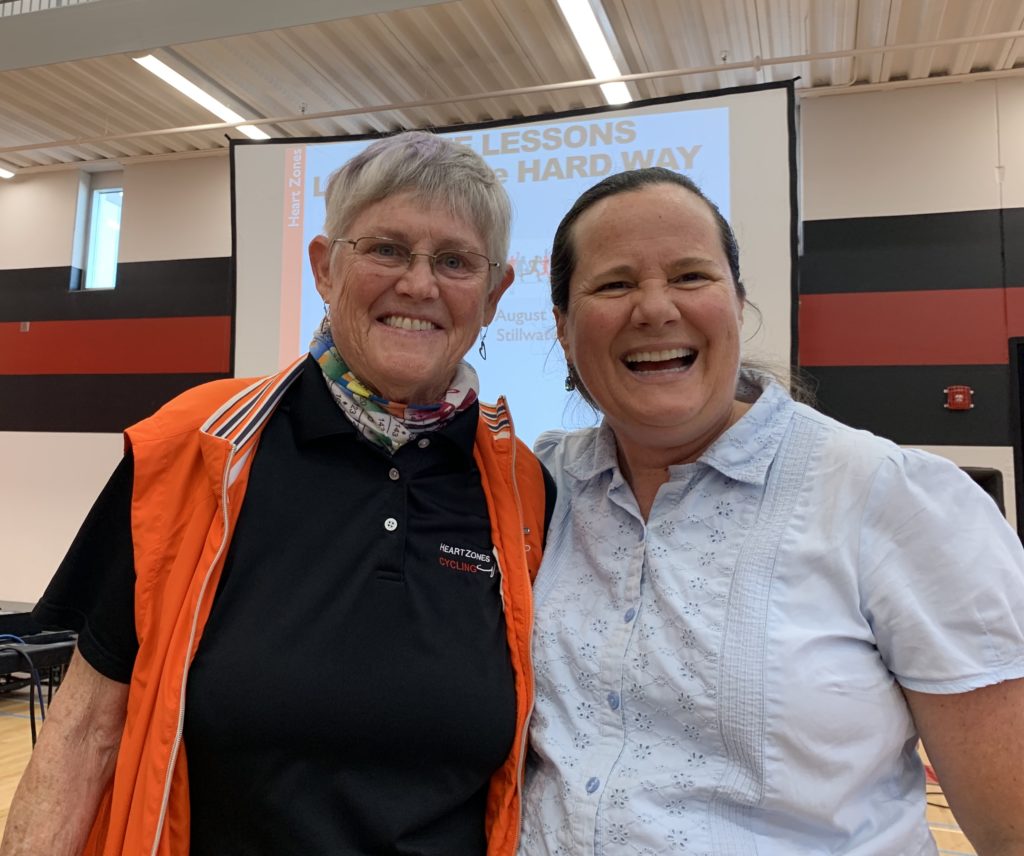 Sally Edwards, 16 time Ironman finisher, best selling author of more than 20 books and 300 health and fitness articles, and owner of Heart Zones, amazing heart rate monitors used at gyms and in PE classes, was here in Minnesota a few weeks ago. I got to go hear her keynote speech at the Physical Education teachers annual summer professional development conference in Stillwater, MN on August 6, 2019.
IT WAS AMAZING!!!
Meeting Sally in 2005
I met Sally the day before I did my first ever triathlon in July 2005, a week after I finished radiation therapy for the first time I had breast cancer. Sally was the Danskin Women's Triathlon spokesperson. A friend had invited me to the Cancer Survivors Pre-Race breakfast to meet other cancer survivor athletes and hear a welcome by Sally.
I was so inspired, that I asked if I could do the entire race, the next day. I figured I wasn't dead from the chemo and radiation and lumpectomy, might as well do an entire triathlon the next day! They said yes and just like that I was off to the races!!
Triathlons for Women, excellent book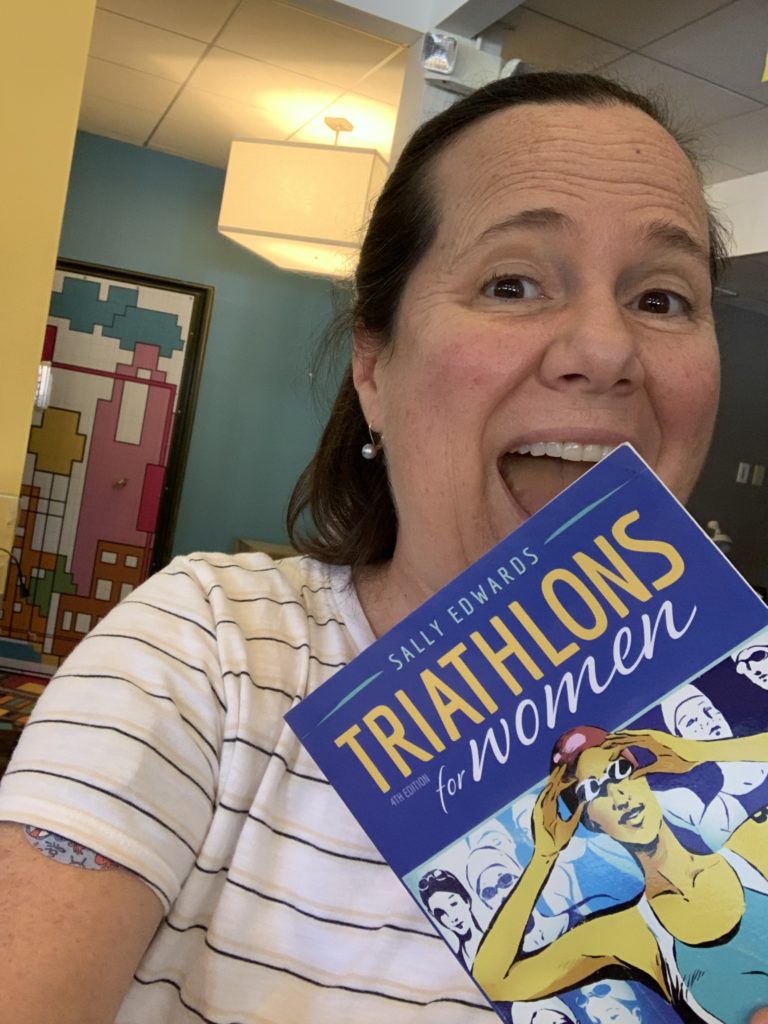 Meeting up with Sally a few weeks ago was inspiring, like it was in 2005. I did the Danskin triathlon a few years in a row, always in the second wave, the cancer survivors wave. Every year I went the day before the race to meet up with Sally and connect with the other cancer survivor athletes. As I was working on my teaching memoir book, I asked Sally if she'd write the afterword. She said YES!!!
Sally gave me one of her books, called Triathlons for Women, and since I got it, I've been reading it nonstop! As I mentioned last week in my Race Report, my local group of triathlon friends, Team Looking Sharp, a few of us have decided to do an Olympic distance triathlon in 2020. This book by Sally is helping me get ready! If you are thinking of doing a triathlon, please get this book!!! It's WONDERFUL!!!
Sally in MN
It was extra fun to see her here in Minnesota and hear her keynote. The topic of her keynote was 13 Life Lessons Learned The Hard Way. I especially liked Lesson #11: 365 Fit. The idea is explained here for you directly from Sally!
I'm turning my book proposal in to Hay House TODAY, August 23rd. Please send me some good vibes! Now, on that note, I'm going out for a long run/walk with dear Sammy boy!
After all, I want to stay 365 Fit, like Sally suggests!