I love gardening. That said, I'm a low key gardener. Lots of people I know are hard core gardeners. They deeply inspire me and I love following their hardcore-ness on Facebook. They order seeds, plant their seeds indoors and use grow lights and then transplant them all outside. Those folks are WAY more advanced than me.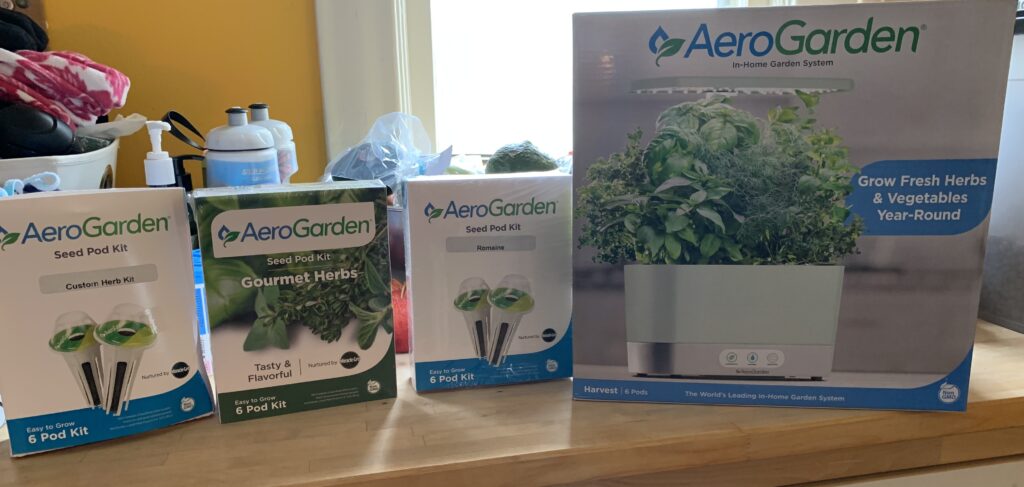 I love getting my hands in the dirt in the summer. Seeing the tomatoes and kale grow and get fruit brings a profound joy and delight to my spirit. My athletic friend Monica told me about a Black Friday deal she found and it was for a product called AeroGarden. It didn't really make sense to me, and I confess I didn't pay close attention to it.
A few weeks later she sent photos of the lettuce she was growing and I was entranced! I did my own investigation and got myself a Winter Solstice gift, the Harvest indoor garden. I immediately unpacked it and put it together. The Harvest has the ability to grow six pods, all without dirt. My Harvest has 3 pods of romaine lettuce, 1 pod of cilantro, 1 pod of parsley and 1 pod of mint.
Within about five days, the lettuce had started sprouting and a few days later the parsley and cilantro also started sprouting. Seeing the lettuce and herbs growing in the Harvest everyday makes my heart happy. I lean over the counter and talk to the little sprouts. I smile wide and find myself laughing and chuckling at their energy and strength, especially since here in Minnesota we are in a polar vortex deep freeze at the moment. 
I'm still recovering from my rib fracture, so taking delight in growing lettuce and herbs feels comforting and hopeful. I just discovered that February is #IndoorGardenMonth!! Perfect timing!
Another surprise was discovering that AeroGardens are popular with many of my Facebook friends. When I posted a photo of the lettuce buds, more than six friends told me that they too have an AeroGarden. Turns out if you get yourself an AeroGarden you will be joining a fun, healthy group of people who care about the food they eat! DO IT!!
Turns out that growing an indoor garden when it's sub zero temps outside is uplifting to my spirit. Every day, I examine the growth that happened overnight. The AeroGarden has LED lights that stay on for 15 hours a day. Every two weeks a red light goes on to remind me, the gardener, to add two capfuls of plant food to the water. Every month a red light goes on to remind the gardener to make sure there's enough water in the tank. The AeroGarden is designed for gardeners who forget to remember to tend their garden!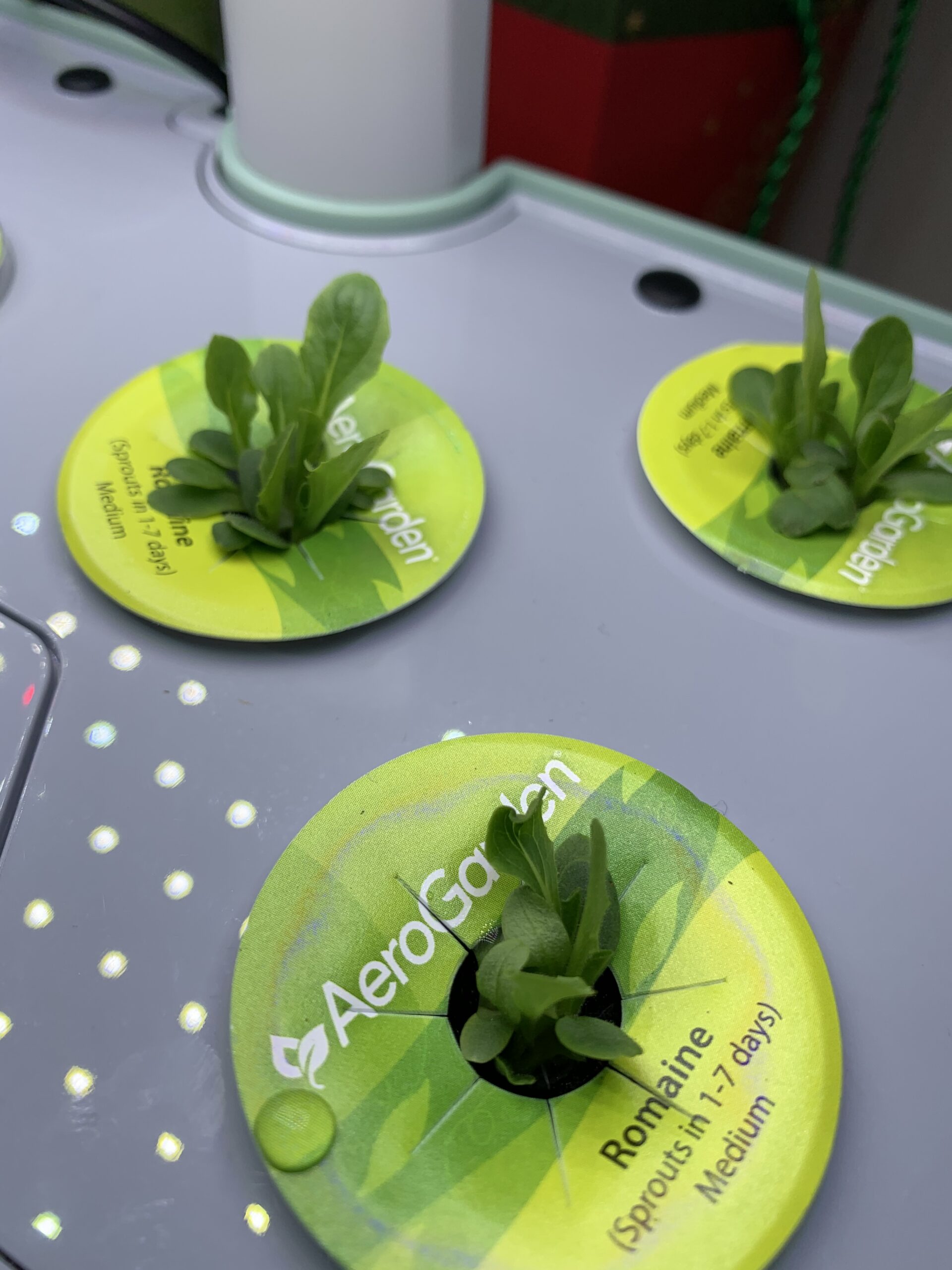 In a few more weeks the lettuce and herbs I am growing will be ready! I confess, I'm super excited for my first salad with my homegrown AeroGarden lettuce.
If you've been thinking an indoor garden would cheer you up, please give it a try and let me know how it goes!
If you have an AeroGarden or a similar indoor garden, please tell me in the comments below. How do you like it!? 
Are you on my email list? If not, please sign up! Staying connected matters in these pandemic times and I love hearing from you!