When I was 28 and a high school Spanish teacher at Harbor High School in Santa Cruz, California I had a good friend Larry who was also a teacher at Harbor. Larry ran a support group for students at the school who needed connection. I made a poster for him to show my gratitude for what he did. Larry liked the poster so much he encouraged me to consider making greeting cards. I was intrigued and very flattered.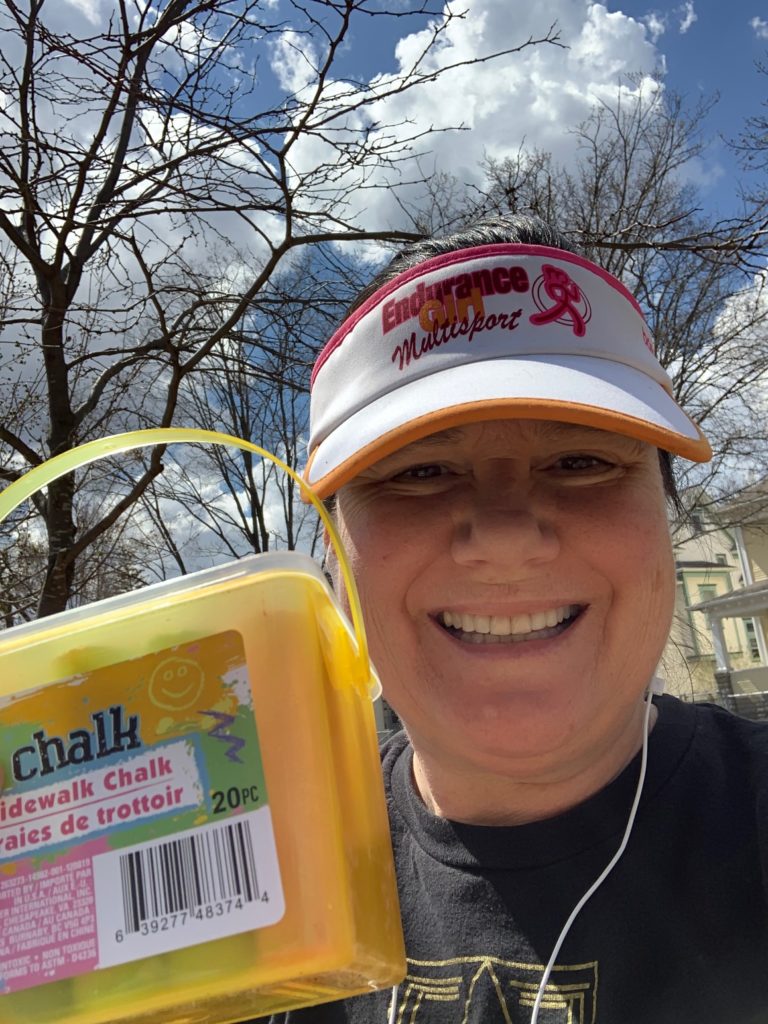 Greeting cards
I was 28 in 1993, before the internet. It was the days of sending greeting cards to friends for birthdays and holidays and to say thank-you. Greeting cards were a passion of mine. When I was in high school I had worked at a store, The Bibelot, that sold greeting cards and little gifts. That was when I fell in love with greeting cards. To this day I still have a box of cards and I continue to snail mail cards, using the United States Post Office, to friends on a consistent basis.
Sadly, or perhaps fortuitously, I never became a greeting card artist. I do still love to play with color and art, I just have never gotten particularly good at it. During this COVID-19 stay-at-home time, I've paid close attention to my mental health and well-being. Are you? I hope so, we are all very worth it.
Sidewalk chalk
I remembered that color and art make me feel good and calm. I took action and got myself some sidewalk chalk! It got delivered a few weeks after I placed the order and when it finally arrived I was overjoyed. As soon as the rain let up, I got outside and did some sidewalk chalk drawing.
Here's what I made…
It only lasted a day or two as the spring rain came again. It reminded me of the Tibetan Buddhist tradition of making mandalas in colored sand. The creation and destruction of the mandalas reflect the transitory nature of material life. Excellent reminder in these times. Even this pandemic will eventually change and cease.
Colorful flowers
One of the things I love about springtime in the midwest is the colorful flowers that burst forth. After a long winter of snow, it's joyful to see the budding trees and bright flowers. And even the buds and tulips don't last that long. Another reminder of the transitory nature of the cycle of life.
Nonetheless, I love taking my twice daily walks with Sam where we get to see the budding trees and brilliant flowers. I make a point of walking by the yards that have lots of flowers. In this time of social distancing, working from home and Zoom calls galore, walking, flowers, art and meditation are the things that calm me down and remind me to have patience. 
ZOX fun
And finally, have you heard about ZOX wristbands? I was a wild child of the 1980's and wore bracelets galore, so when I discovered ZOX, I had to get a few. My favorite one says Endurance, perfect for these times. I got a few more and sent them to friends, with a greeting card. Seemed fitting.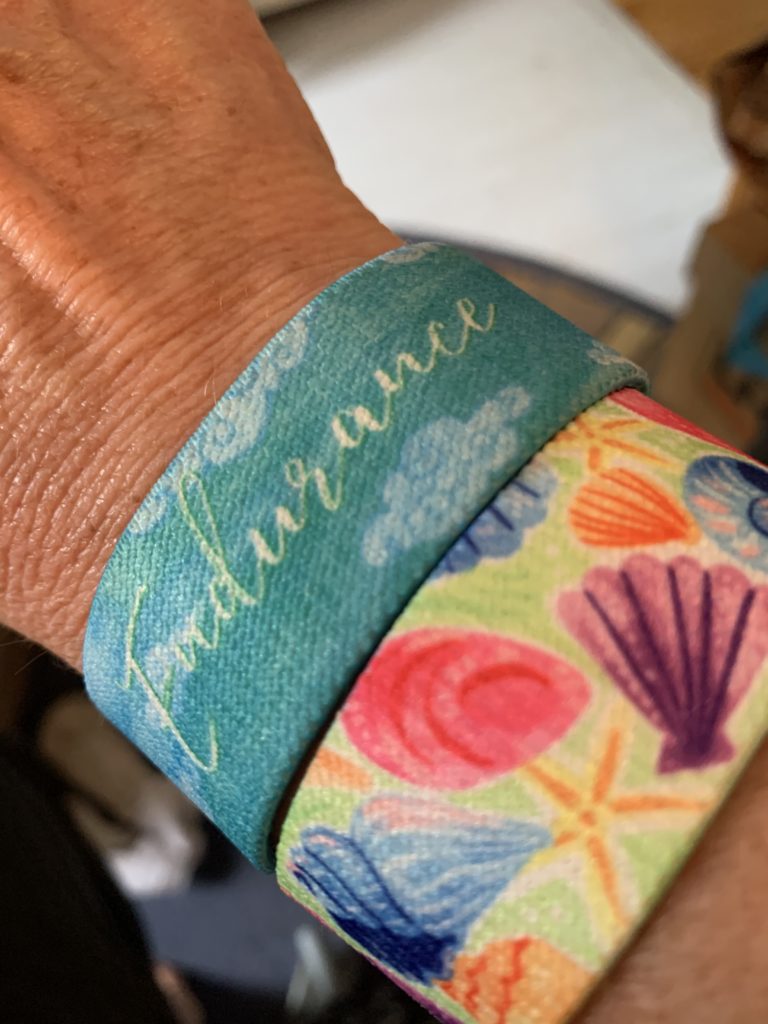 How are you maintaining good mental health during these pandemic times? I like hearing from you!