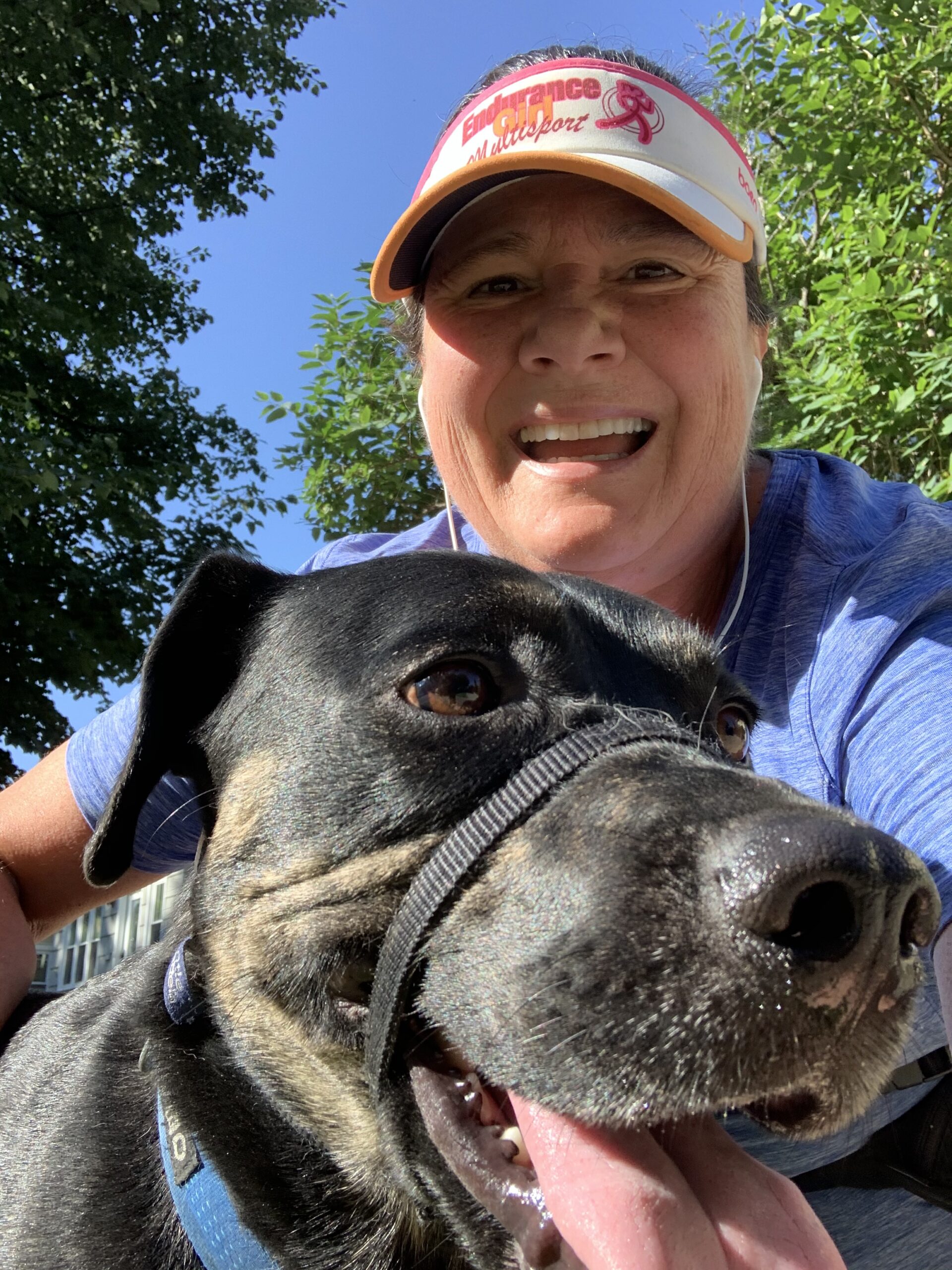 School started this past Tuesday, and as are many college instructors across the world, I'm teaching my classes via Zoom. All this Zoom time makes it even more important that I schedule movement EVERY day! Otherwise, it becomes nearly impossible for me to stay calm and focused. 
I mentioned last week in my Triathlon Race Report that as I was run/walking with my friend Jenny on the run segment of our ad hoc triathlon, I realized I could again train and do a 10K race. This was a bit of a surprise to me as I really don't love running. I didn't think I had a 10K in me for this fall.
I do!! 10K here I come. 
I realized I love run/walk. The walking allows me to get my heart rate down and it allows me to reset and refocus.
Jeff Galloway Run-Walk-Run
Turns out the method is a good one! Jeff Galloway is an American Olympian. He competed in the 1972 Olympics in the 10,000 meters. Along the way he's become famous for his training ability and his run-walk-run system. Jeff is currently 75 years old and he still runs about 7 marathons a year. That inspires me!
Being the inquisitive one, I realized the Active Couch to 5K app I was using wasn't enough for me. Turns out I'm beyond what it offers. I have a hard time believing I can graduate from beginner athletic things. Turns out, I can.
Easy 10K lolo app
Luckily with a bit of research I found the lolofit Easy 10k with Jeff Galloway app. I read the reviews and decided to go for it. It costs $3.99 and so far, five runs in, it's worth every penny. Of note, it appears that this app is only available on Apple devices. To all my Android friends, sorry, there does appear to be other run-walk-run apps, just not Jeff Galloway ones.
Included in the Jeff Galloway app is beat-sync technology that perfectly matches the tempo of the music to my running pace. This is AMAZING!! As a result of this High Intensity Interval Training (HIIT) system, I am running faster than I have been running all summer. Considering that I am usually a 12 to 13 minute miler, this is rather exciting. 
Value of a coach in my ear
I'm enjoying the workouts. It has me do a 3 minute warm-up and at the end a 3 minute cool down. At the moment, I'm doing a one minute run, one minute walk system. So far, the run-walk-run lasts 25 to 30 minutes. I like the way Jeff's voice sounds in the app. Due to coronavirus, it's not recommended we run in groups, so having Jeff's voice in the app feels like I have a wise coach who believes in me along for my run. Sam, my dog, loves running with me. Sam and I are running with Jeff Galloway and that feels good!
10K on Thanksgiving 2020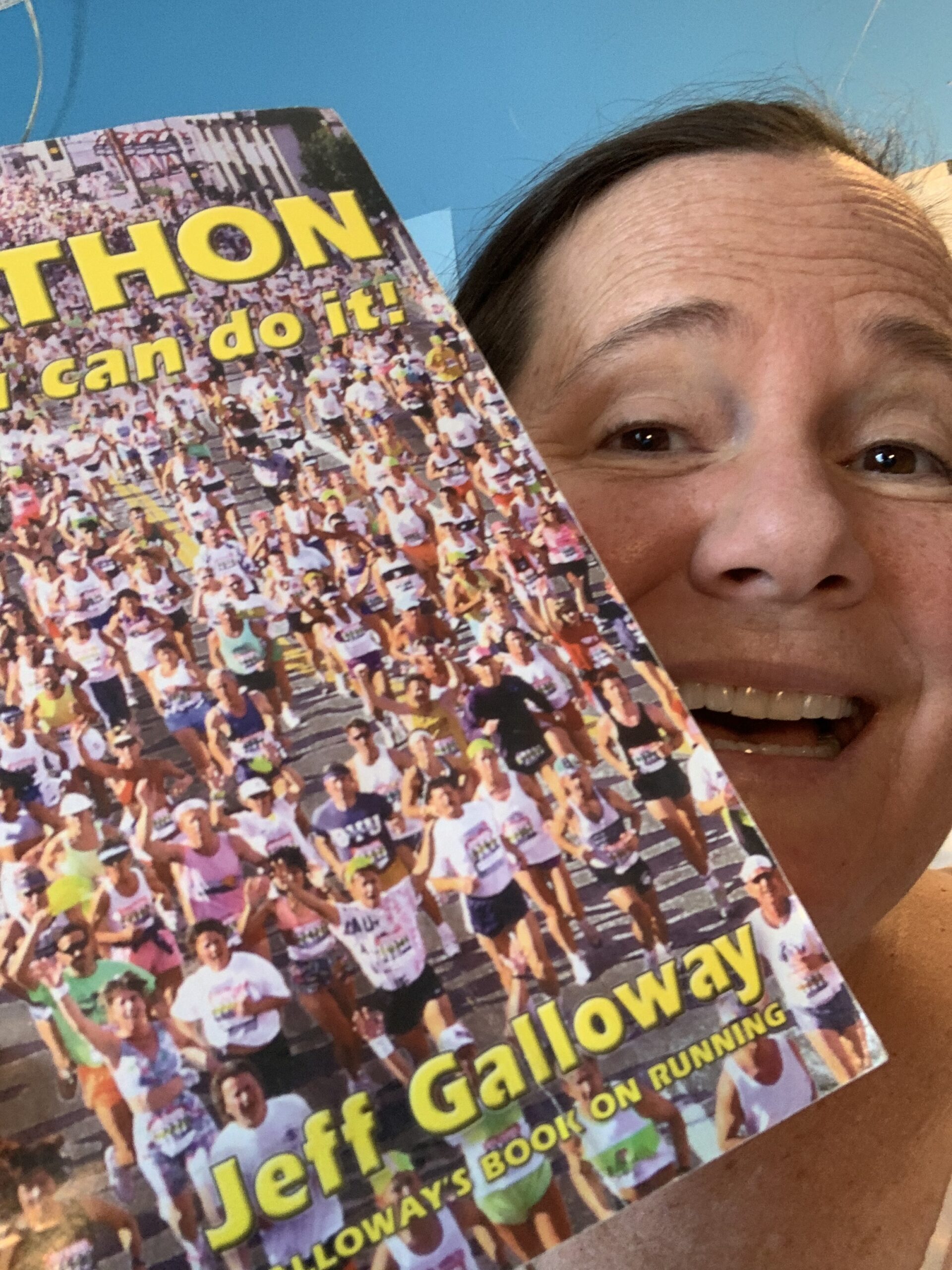 The program I'm doing is a 13 week program. Thankfully, I enjoy running in the autumn. Cool weather and running works for me. I was delighted to discover that 13 weeks will bring me to Thanksgiving. 
In preparation for this Thanksgiving 10K, I started reading the Jeff Galloway book I own, called Marathon: You Can Do It! Chapter 12 is called, "Magic Marathon Words." It's all about positive brainwashing! One of my favorite topics. Jeff teaches about the power of words to change what's happening mentally in a challenging part of an endurance athletic event. I LOVE THIS!!! And I use this strategy nearly every run I go on. Some of my favorite magic words I use with frequency are:
"You are strong. Your body can do this."
"Every step I take is good for me and for this body. Go as slow as needed, you're still moving."
"I am in control of this run, be sure to enjoy it! Smiling helps, so smile!"
I have no idea if any of the "normal" Turkey Trots will happen this year, but I will be out doing a 10K on the third Thursday of November 2020. Want to join me? If so, just let me know! We can make it a virtual Turkey Trot and support each other wherever we are!!
Thanks for reading about my plan! Are you training for any fall events? If so, please tell me what you are doing. I love hearing your plans! We can inspire each other!
I follow amazing hiker and dog lover Tom Ryan, author of Following Atticus and Will's Red Coat, both outstanding books if you're a dog lover (I am!) Tom recently said in one of his emails, "Words are incomplete without someone at the other end of them." 
Thank you SO much for reading my words. It means the world to me.
I hope you are on my email list. If not, sign up right here. When you sign up, you will get access to my Self-Care Guide I created just for you!