Have you been wondering when it will be your turn to get the vaccine of the year? Here in Minnesota, the Health Department is vaccinating these groups right now: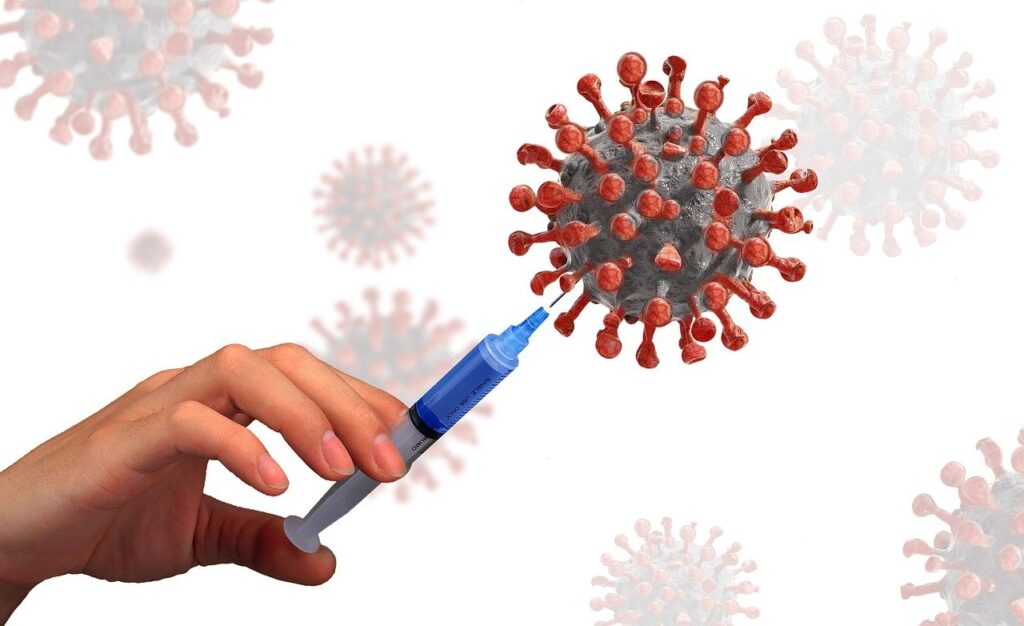 Who can get their vaccine now?
Minnesotans aged 65 or older
Health care workers, including paid and unpaid primary caregivers for people with complex medical needs
Long-term care residents and staff members at long-term care facilities in Minnesota
Pre-kindergarten through Adult Basic and Community Education school staff members, or contracted school staff members, at schools in Minnesota
Child care staff members at licensed and certified child care centers or programs in Minnesota
According to the above list, since I work at a 1st grade – 12th grade school, Great River School, that is in Minnesota, as a part-time internship consultant, I can get the vaccine now.
I have signed up on the state-wide system, and at a few other locations that are offering the vaccine. I check my Great River School email address every few hours, however, nothing yet. Our governor just made an announcement opening up vaccines to additional groups, as we've hit 70% of people 65 and older are now vaccinated. Good news!
The moment they email me to schedule my appointment, I will get to the vaccine site early! But only 15 minutes early, as they don't want people piling up on each other. I've never wanted a vaccine as badly as I want this one. Can you relate?
At the same time, I take being careful very seriously. I will continue to be careful as long as it's critical that we do so. I make an effort to get in-and-out as quickly as possible from any store I need to visit. I've gotten my grocery shopping down to a less than 45 minute visit about every two weeks. I make a point of going when the traffic is less and when I'm in the store I wear two masks tucked close to my face. Sometimes I also wear a face shield. I haven't eaten inside a restaurant in over a year. I have ordered take out a few times, and always for pick up to eat in my car or back at home.
Once I get the vaccine, I know that it will still take a while before things will be normal again. In fact, maybe life as we know it won't ever be like it was before COVID-19.
My friend and colleague Nancy Lyons, the CEO of Clockwork, wrote a compelling article encouraging all of us to re-imagine work. We have an opportunity to rethink what we collectively value and how we most want to spend our time and energy.
The line that resonated with me from Nancy's article is this, "Let's stop requiring physical presence and start valuing contribution." As someone who lives with a complex, requires a huge amount of my attention, chronic illness, type 1 diabetes, I appreciate the idea of valuing contribution.
I am a very focused worker and I can get a lot done in a short amount of time. Often making valuable contributions, but like everyone, I need time-outs. Time outs to deal with diabetes, to think about what's next and think about and strategize about how I can keep on a good track with my diabetes management.
This work-from-home pandemic has been a bit of a blessing in disguise for me. I really like my home office and I really enjoy my work-from-home wardrobe. Best of all, I can make my schedule work for my rhythm of life with diabetes. I've noticed over the past year that I'm more relaxed and more productive.
I do miss seeing my co-workers in person, as I really enjoy all of them. Thankfully we have Zoom staff meetings every other week and Zoom water cooler check ins on the weeks we don't have staff meetings. When the weather is warm enough, we have socially distanced backyard gatherings and that has been delightful.
When things do settle down, my hope would be to continue to work from home 3 of the 4 days a week that I work at the University of Minnesota Twin Cities. Fingers crossed something like that will be possible. I hope we continue to use Zoom as I find it a great platform for connecting and equalizing.
First things first. Step 1 is get as many of us as possible vaccinated. Have you gotten vaccinated yet? Let me know in the comments below! I love hearing from you!!
Are you on my email list yet? Staying in touch means the world!! Join right here!