Autumn is a coming… how to stay active & healthy as it gets cold,  brrr!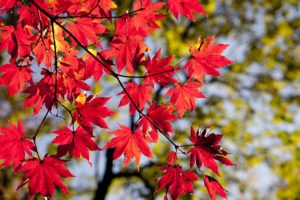 Did you have a wonderful summer? I sure hope so, as enjoying every season is vital to well-being!

Here in Minnesota, despite the still sunny, warm days, the trees have started to turn colors and the night air has cooled down. I've got a new pup Sam and he is one year old and he arrived via Arkansas, so this will be his first winter. I'm hoping he likes snow!
One thing good about having Sam is he keeps me walking every single day. I'm averaging 12K steps every day!! I'm considering training for a longer run, maybe a 10 miler. Hmm, things to consider! What about you? What's on your fall/winter fitness agenda??!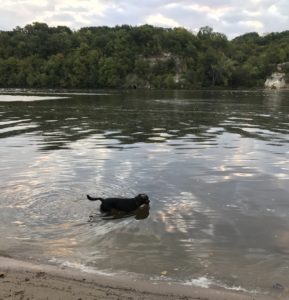 STAY IN TOUCH!!! I will send out an email to all subscribers to let you know a new blog about fitness, wellness and navigating the challenges of good health is up and ready for you! I have a commitment to blog every week. After all, setting goals and creating action steps is what being a successful endurance athlete is all about.
Please, sign up, I want to stay in touch with you!
Thanks for stopping by and saying hello! To learn more, click here.

Since you're here, please sign up for my email list so we can stay connected.  As always, I believe in your beautiful, amazing athletic self!