Cycling season is in full swing!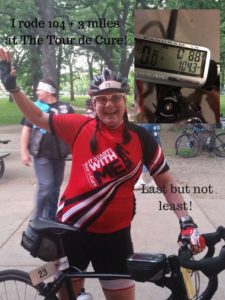 No way to get around it, cycling is happening! I recently realized I LOVE LOVE LOVE to ride my bike. It brings great joy and happiness. This month, I shall keep writing and blogging about how to hang in there with training when the going gets tough! Thanks for stopping by and saying hello! 
 Since you're here, please sign up for the newsletter. I want to stay connected to you. As always, I believe in your beautiful, amazing athletic self!